Helping Young People in Foster Care Heal From Trauma and Build Resilience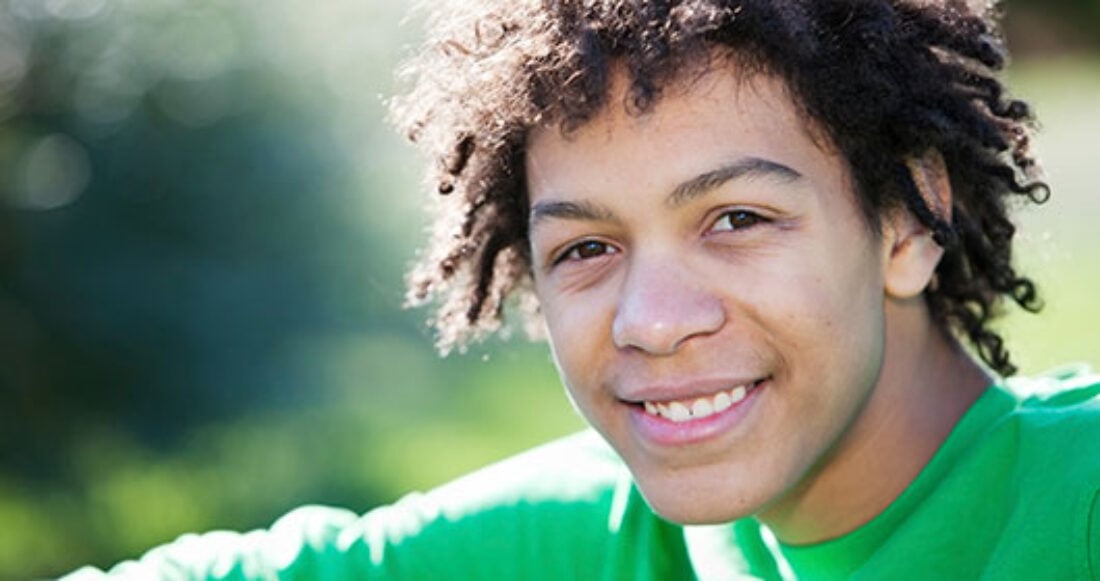 Growing up is hard to do, and the period from adolescence to early adulthood can be tumultuous even under the best circumstances. For young people whose lives have been disrupted by foster care, the challenges of becoming an adult are amplified. The conditions that have led them to foster care — and being in foster care — often cause lingering trauma.
To help caregivers and child welfare professionals support young people in moving from trauma to resilience, the Jim Casey Youth Opportunities Initiative has produced a new printable handout called Healing Comes First. The document is part of a five-segment Brain Frames series that utilizes adolescent brain science to help young people in foster care live healthy lives.
Research tells us that, when young people live with chronic stress and frequent transitions, their developing brains can shift into survival mode, constantly scanning the environment for potential losses, rejection or harm. Living in a perpetual survival state can compromise the development of more complex brain functions — such as impulse control and emotional regulation — that are key to navigating adulthood.
By developing resilience, young people are able to recognize trauma, function normally in the face of risk, and ultimately overcome difficult conditions that are often beyond their control. As the Jim Casey Youth Opportunities Initiative's comprehensive report, The Road to Adulthood, points out, resilience is critical for emerging adults who have been involved in the child welfare system.
Fortunately, young people have remarkable neural plasticity, according to research. Their developing brains can heal from — or be hurt by — every interaction. Healing Comes First leverages this knowledge to identify sample activities and conversations as well as building blocks that can help caring adults nurture resilience in young people. The four building blocks described in the handout are:
Validation. Acknowledge and respect young people's feelings and experiences.
Self-care. Encourage young people to prioritize their physical and mental health.
Reinforcement. Reassure young people that they are not defined or confined by their experiences in foster care.
Mindfulness. Promote mental health habits and practices that young people can use to remain present, aware and proactive in their lives.
Healing Comes First also explains how caring adults can help young people see themselves as agents of change in the context of the larger human family and experience.
"There is no one-size-fits-all approach that leads to healing and growth from trauma," says Sandra Gasca-Gonzalez, director of the Jim Casey Youth Opportunities Initiative. "A young person might benefit from therapy, or artmaking, or yoga. But we know for certain that — regardless of the path they take toward self-expression and mindfulness — stable relationships with caring adults are the most effective way to build resilience. These connections are the door that leads to healthy well-being."
This post is related to: