Helping Young People in Foster Care Heal From Trauma and Build Resilience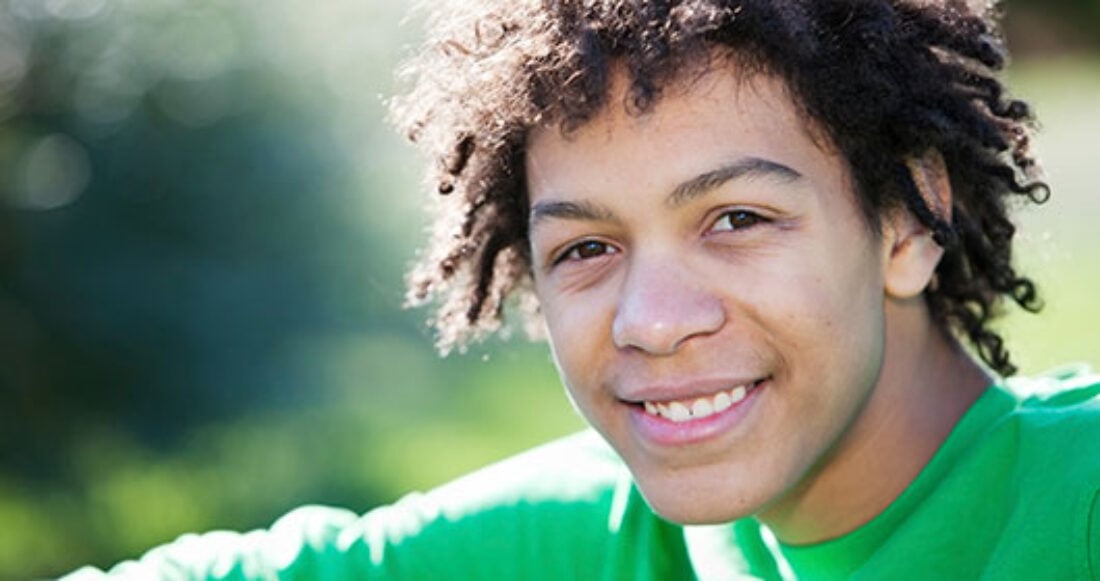 Grow­ing up is hard to do, and the peri­od from ado­les­cence to ear­ly adult­hood can be tumul­tuous even under the best cir­cum­stances. For young peo­ple whose lives have been dis­rupt­ed by fos­ter care, the chal­lenges of becom­ing an adult are ampli­fied. The con­di­tions that have led them to fos­ter care — and being in fos­ter care — often cause lin­ger­ing trauma.
To help care­givers and child wel­fare pro­fes­sion­als sup­port young peo­ple in mov­ing from trau­ma to resilience, the Jim Casey Youth Oppor­tu­ni­ties Ini­tia­tive has pro­duced a new print­able hand­out called Heal­ing Comes First. The doc­u­ment is part of a five-seg­ment Brain Frames series that uti­lizes ado­les­cent brain sci­ence to help young peo­ple in fos­ter care live healthy lives.
Research tells us that, when young peo­ple live with chron­ic stress and fre­quent tran­si­tions, their devel­op­ing brains can shift into sur­vival mode, con­stant­ly scan­ning the envi­ron­ment for poten­tial loss­es, rejec­tion or harm. Liv­ing in a per­pet­u­al sur­vival state can com­pro­mise the devel­op­ment of more com­plex brain func­tions — such as impulse con­trol and emo­tion­al reg­u­la­tion — that are key to nav­i­gat­ing adulthood.
By devel­op­ing resilience, young peo­ple are able to rec­og­nize trau­ma, func­tion nor­mal­ly in the face of risk, and ulti­mate­ly over­come dif­fi­cult con­di­tions that are often beyond their con­trol. As the Jim Casey Youth Oppor­tu­ni­ties Initiative's com­pre­hen­sive report, The Road to Adult­hood, points out, resilience is crit­i­cal for emerg­ing adults who have been involved in the child wel­fare system.
For­tu­nate­ly, young peo­ple have remark­able neur­al plas­tic­i­ty, accord­ing to research. Their devel­op­ing brains can heal from — or be hurt by — every inter­ac­tion. Heal­ing Comes First lever­ages this knowl­edge to iden­ti­fy sam­ple activ­i­ties and con­ver­sa­tions as well as build­ing blocks that can help car­ing adults nur­ture resilience in young peo­ple. The four build­ing blocks described in the hand­out are:
Val­i­da­tion. Acknowl­edge and respect young people's feel­ings and experiences.
Self-care. Encour­age young peo­ple to pri­or­i­tize their phys­i­cal and men­tal health.
Rein­force­ment. Reas­sure young peo­ple that they are not defined or con­fined by their expe­ri­ences in fos­ter care.
Mind­ful­ness. Pro­mote men­tal health habits and prac­tices that young peo­ple can use to remain present, aware and proac­tive in their lives.
Heal­ing Comes First also explains how car­ing adults can help young peo­ple see them­selves as agents of change in the con­text of the larg­er human fam­i­ly and experience.
"There is no one-size-fits-all approach that leads to heal­ing and growth from trau­ma," says San­dra Gas­ca-Gon­za­lez, direc­tor of the Jim Casey Youth Oppor­tu­ni­ties Ini­tia­tive. ​"A young per­son might ben­e­fit from ther­a­py, or art­mak­ing, or yoga. But we know for cer­tain that — regard­less of the path they take toward self-expres­sion and mind­ful­ness — sta­ble rela­tion­ships with car­ing adults are the most effec­tive way to build resilience. These con­nec­tions are the door that leads to healthy well-being."
This post is related to: