How Shared Data Helped Link Housing Conditions and School Readiness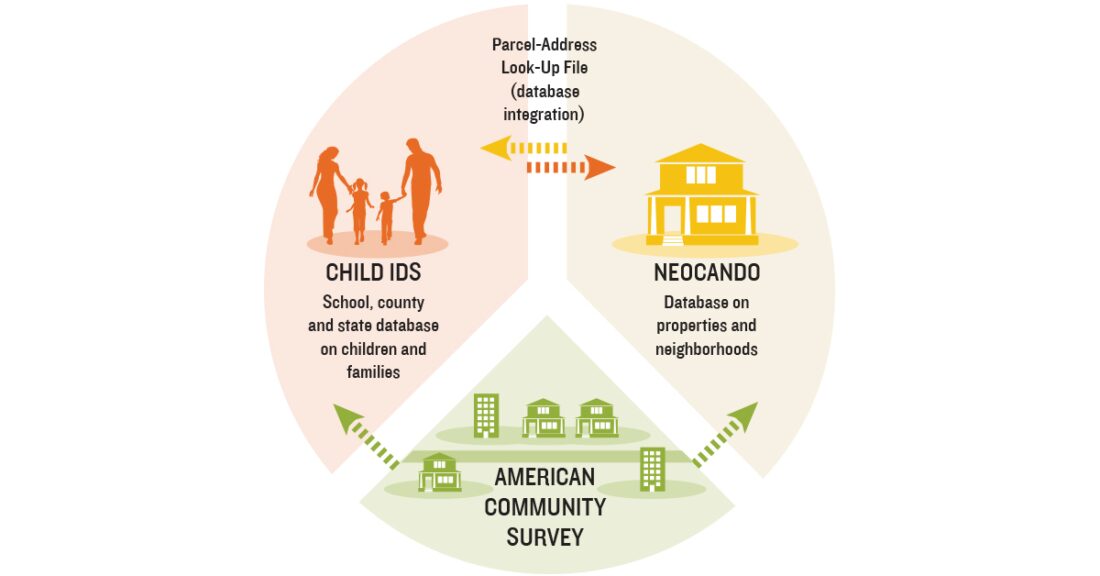 In Cleveland, researchers used combined data to connect housing-related risk factors with reduced kindergarten readiness. City workers and community organizations then turned to the same tool — shared data — to help implement solutions.
Using Integrated Data to Identify and Protect Children From Educational Risk, a new case study from the Annie E. Casey Foundation, explores this work and underscores the powerful role that integrated data systems can play in identifying and addressing complex social issues.
Read or Download the Case Study
The two data systems used in Cleveland — both developed by the Center on Urban Poverty and Community Development — contained property information and social services information. By combining these systems, researchers identified clear concerns for families living in or near substandard or financially distressed housing. Young kids growing up in these conditions were more likely to have lead poisoning, be maltreated and move frequently — all factors that impeded their readiness for school.
According to the data: More than 13,750 kindergarteners entered Cleveland's public school system from 2007 to 2010. About 40% of these kids had tested positive for elevated lead levels at some point in early childhood.
Equipped with this information, city staff and community groups are now working to prevent lead poisoning and protect children from hazards in their homes and neighborhoods. Two primary strategies that they are pursuing are:
Utilizing the database to enforce the city's rental registry requirement, start a regular cycle of home inspections and prioritize buildings for demolition. Over the past two years, city staff have added more than 10,000 units to Cleveland's rental registry — an important step in local lead clean-up efforts.
Creating a mobile-friendly website that gathers linked data in the database to display information about lead hazards, code violations and repair histories in specific housing units. Prospective renters will be able to access the tool, which is being developed by a coalition of 12 local organizations, and use the data to inform their housing choices.
The Cleveland case study is part of a growing resource collection from the Casey Foundation that caters to researchers and local leaders who are interested in using integrated data systems to identify problems and solutions for children and families.
This post is related to: