How to Use the KIDS COUNT Data Center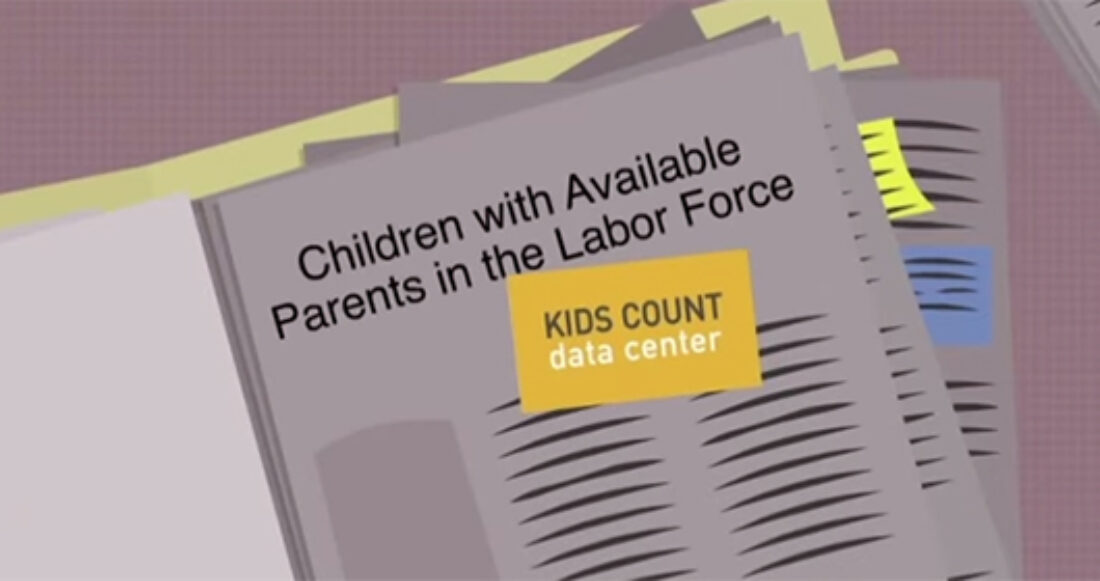 The Annie E. Casey Foundation's KIDS COUNT Data Center is the premier source of data on child and family well-being in the United States. With thousands of indicators, what's the best way for someone to harness the power of all this data? Some examples:
Child Advocates
Imagine Andrew. He works for a nonprofit that provides after-school options for kids and families in his northern California town. In order to show the need for a summer jobs program for high school students, he turns to the KIDS COUNT Data Center. From there he is able to create a bar chart of youth unemployment in the region that he shares with the elected officials through social media.
Journalists
Or picture Sue, a reporter for an investigative television news show in New York City. She just got word that a local school is planning to eliminate family-planning resources for students. After talking to students, parents and local leaders, she visits the KIDS COUNT Data Center for information on teen births in the school's zip code. Sue's story leads to immediate action by city leaders.
Grant Writer
There's Peter, the fundraising director for a start-up tech company that matches engineering professionals with local students for mentorships. Peter used education data from surrounding school districts in a proposal that earned his company a five-year grant from the state government.
These are just several ways to use the KIDS COUNT Data Center.
So if you're making the case for children, make sure you visit datacenter.kidscount.org for maximum impact.
Download PDFs of the KIDS COUNT Data Center How-To infographics for