HRC's Ellen Kahn Talks Better Services for LGBTQ Youth in Care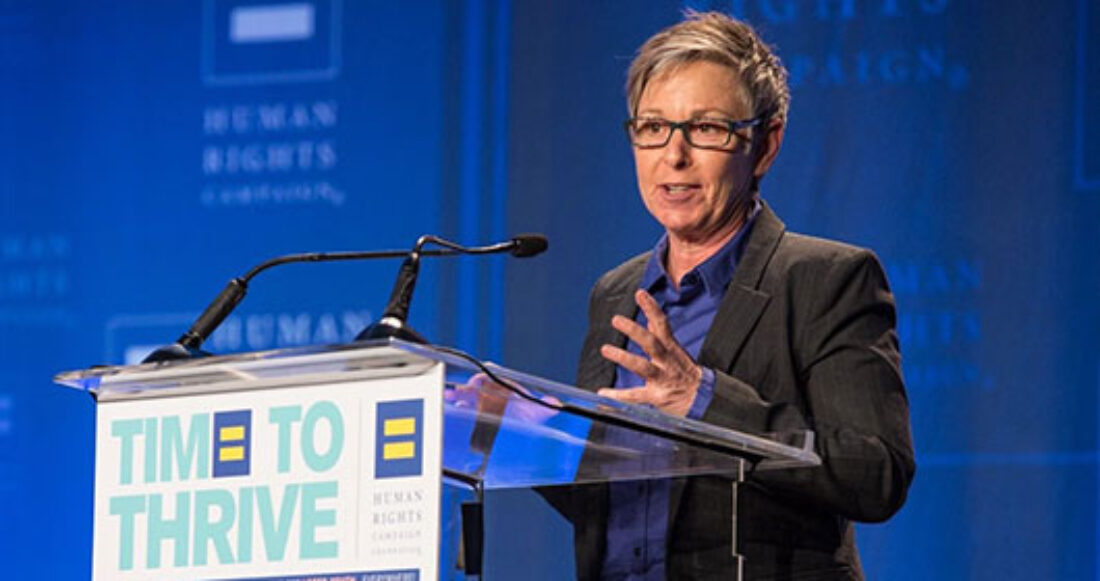 In America today, too many young people end up in foster care after being rejected by their families because of their gender identity, gender expression or sexual orientation.
Enter the Human Rights Campaign, which is the nation's largest civil rights organization devoted to achieving full equality for lesbian, gay, bisexual and transgender Americans.
Ellen Kahn is a national expert, leader and advocate for LGBTQ families and the director of the Human Rights Campaign Foundation's Children, Youth and Families Program. Recently, Kahn spoke to Casey's Lisa Hamilton about why LGBTQ youth are disproportionately overrepresented in foster care, what challenges these youth face, how agencies and families can step up their support — and more.
A huge thank you to Kahn for sharing her thoughts and for her efforts — today and every day — to help systems, communities and families become more supportive of LGBTQ youth.
This Episode Is Available on:
What You'll Learn in This Episode
The three main challenges that LGBTQ youth face.
Ways to support LGBTQ youth and their families of origin.
Why better assessments are needed when placing LGBTQ youth in foster care.
The unique role that LGBTQ adults can play in supporting LGBTQ youth.
What child welfare agencies can do to help meet the needs of LGBTQ youth.
Conversation Clips
In Ellen Kahn's own words…
"Most of us need education. We don't know that much about what it's like to be LGBTQ. We don't know what our kids are facing…"
"I think it's important for professionals to not give up right away on family members who are even quite overtly rejecting of an LGBTQ child or family member…When given the choice between losing a child versus just pushing through your own discomfort and finding a way to stay open and keep your heart open, many parents do make their way to opening their heart."
"We often don't know who among our licensed families is actually really ready and willing and able to be that affirming, safe family."
"LGBTQ homeless youth, we believe, make up anywhere from 25–40% of that population of homeless youth. That's a crisis, in my opinion."
Resources That Received a Shout-Out
About the Podcast
CaseyCast is a monthly podcast produced by the Annie E. Casey Foundation and hosted by its executive vice president and chief program officer, Lisa Hamilton. Each episode features Hamilton talking with a new expert about how we can build a brighter future for kids, families and communities.
Enjoy the Episode?
We sure hope so! Go to Apple Podcasts to subscribe to the series or leave a rating or review.
This post is related to: