"Illinois Youth Advisory Board Gives Me a Voice that Counts," Says Ja'Vaune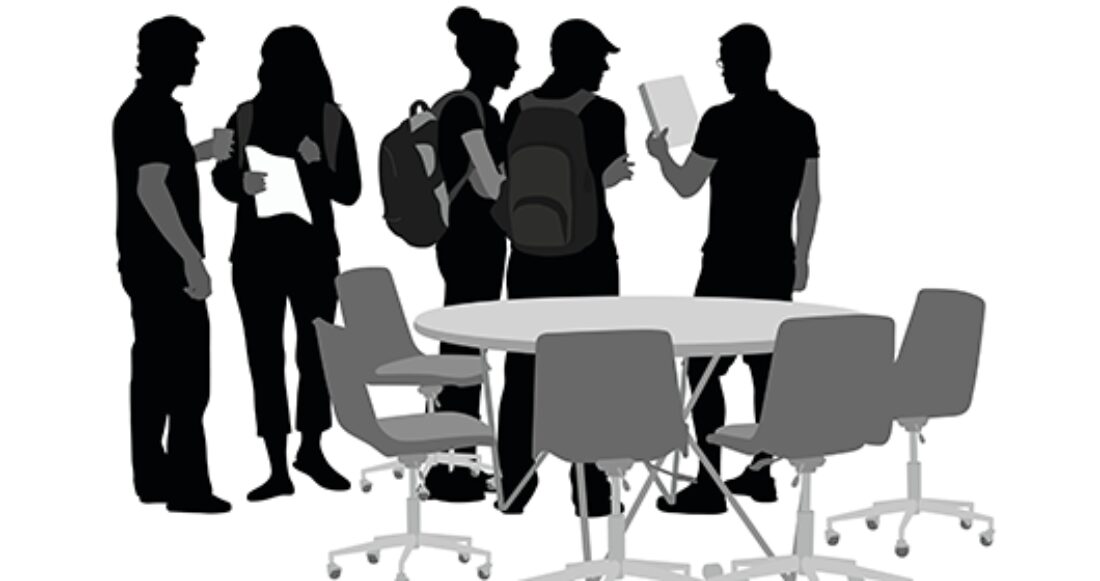 This post is written by Ja'Vaune Jackson, a founding member of the Illinois Youth Advisory Board and a member of the Casey Foundation's Youth Advisory Council, which advises the Juvenile Justice Strategy Group. He currently lives in Peoria, Illinois, and is studying social work at Illinois Central College. He is passionate about setting his sights high and going beyond what is asked of him.
By the age of 20, I had served five years on juvenile probation, two years and three months in secure juvenile facilities and a year in aftercare with the Illinois Department of Juvenile Justice. When I was in the juvenile justice system, I had ideas about how to make the system better, but no way to share those ideas with leaders who could make a difference. My membership on the Illinois Youth Advisory Board changed that, empowering me and others as young leaders. Here's how:
1. We are changing the meaning of "system involved."
When I completed aftercare, I applied for and received a fellowship that was created in 2016 to bring youth voice into the Illinois Department of Juvenile Justice. The fellowship was special because it gave me a seat at the table with stakeholders from the department, developing a brotherhood with four other youth and creating an ongoing relationship with department leaders. I learned about department policies and practices and how to communicate my thoughts and ideas to leadership. I'm now involved in the juvenile justice system in a totally different way: I have agency and a way to get my ideas heard.
2. We participate in meaningful ways.
After my fellowship, I became a founding member of the Illinois Department of Juvenile Justice Youth Advisory Board. We team up with department leaders, correctional officers, aftercare agents and youth to reduce the number of youth in facilities, with the goal of ultimately eliminating all juvenile facilities in Illinois. Board members are active participants in staff meetings, speak with youth in facilities and work closely with aftercare staff to improve their relationships with youth. We also connect with our community. For example, the board traveled to Northwestern University School of Law and the University of Chicago to meet with lawyers and students advancing justice reform. These activities allowed us to share our opinions and learn about how juvenile justice system reform works.
3. We receive mentorship and financial support.
The board's first coordinator, Christopher Huff, was a great role model. He is someone who had been through the same system, finished college and is living a great life. He gave me a sense of hope that, after system involvement, you can work hard and make something of your life in ways that you never thought possible. I've also met juvenile justice reform leaders through the board who have helped me figure out what I want to do with my life, broadened my understanding of juvenile justice and been there for me when I've had personal issues. More concretely, the Illinois Department of Juvenile Justice supports board members through a stipend and provision of transportation to and from events related to the board's work.
4. We are building structures to keep our work going.
One of our first projects was to create a mechanism to hold board members and department leadership accountable for the commitments made to youth in Illinois' juvenile justice system. We've established that structure, and now we are writing a fundraising letter to sustain the board, and we're working with Youth Outreach Services in Chicago to broaden our reach and make the board stronger.
5. We work to overcome challenges.
One of our biggest challenges has been the loss of members due to life changes and personal struggles. When our board was down to only two members, we had to work extra hard to fill in the gaps. We made sure we had a strong line of communication with department leaders in order to keep the board relevant. Our partners at the Vera Institute of Justice helped guide us through this tough time. Ultimately, by ensuring every aftercare specialist had the board application, so they could actively recruit youth, we were able to add two new members.
I have faced the challenge of knowing that one day I must move on. I've been a part of this board for so long, it's hard knowing that one day I won't be able to be as hands-on. But the board has helped me connect with juvenile justice reformers in my community, so I know I can continue this work. I'm confident that the department will open its doors to new board members, just as they did for me and other youth in the past.
This post is related to: