Immunization Rates Among 2-Year-Olds Continue to Rise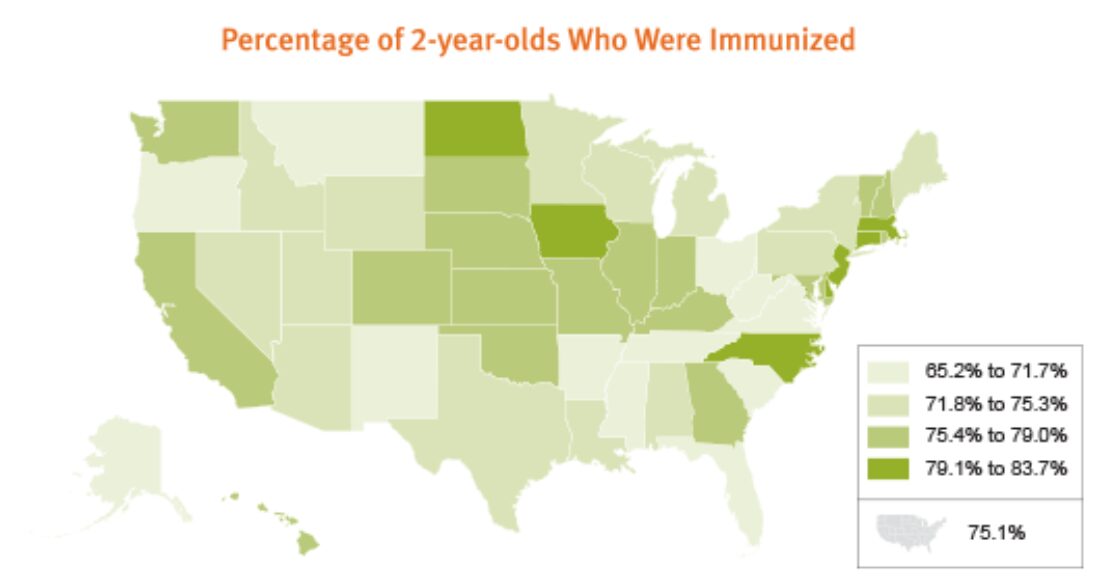 Seventy-five percent of 2-year-olds were immunized as of 2015, which is the most recent year for which data are available.
At the national level, this rate jumped 55% from 2009 to 2015.
During this same six-year time span, immunization rates among 2-year-olds improved in every state plus the District of Columbia. Connecticut had the highest immunization rate, at nearly 84%, while West Virginia had the lowest, at 65%. Vermont saw the greatest uptick in immunization rates — from 25% in 2009 to nearly 77% in 2015.
See how these rates have changed — at the national and state level — in the KIDS COUNT Data Center.
This post is related to: