Immunization Rates Among 2-Year-Olds Continue to Rise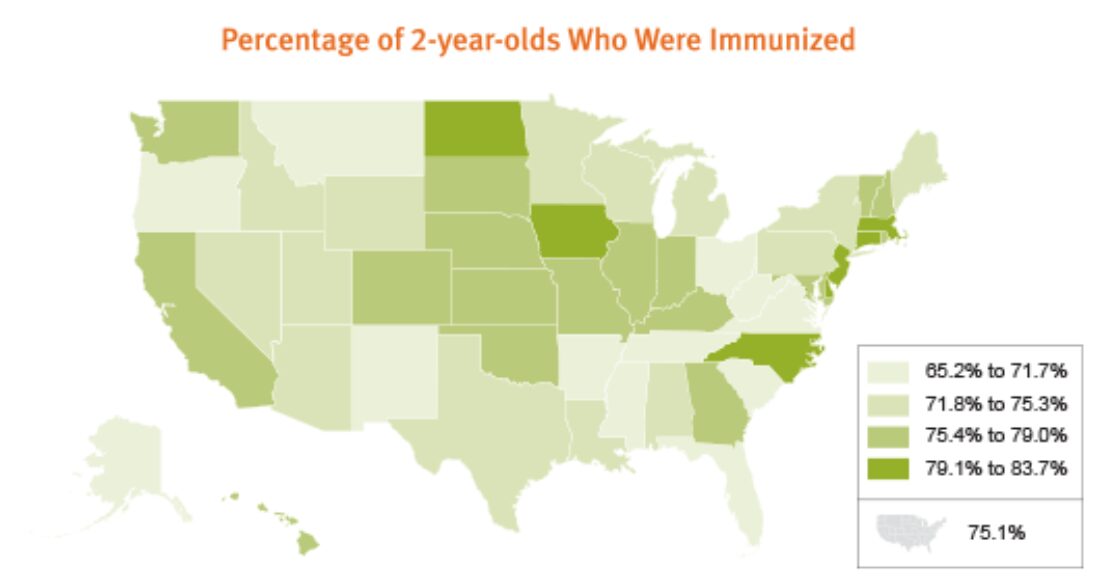 Sev­en­ty-five per­cent of 2‑year-olds were immu­nized as of 2015, which is the most recent year for which data are available.
At the nation­al lev­el, this rate jumped 55% from 2009 to 2015.
Dur­ing this same six-year time span, immu­niza­tion rates among 2‑year-olds improved in every state plus the Dis­trict of Colum­bia. Con­necti­cut had the high­est immu­niza­tion rate, at near­ly 84%, while West Vir­ginia had the low­est, at 65%. Ver­mont saw the great­est uptick in immu­niza­tion rates — from 25% in 2009 to near­ly 77% in 2015.
See how these rates have changed — at the nation­al and state lev­el — in the KIDS COUNT Data Cen­ter.
This post is related to: