In Their Best Interest: Placing Kids in Families From the Start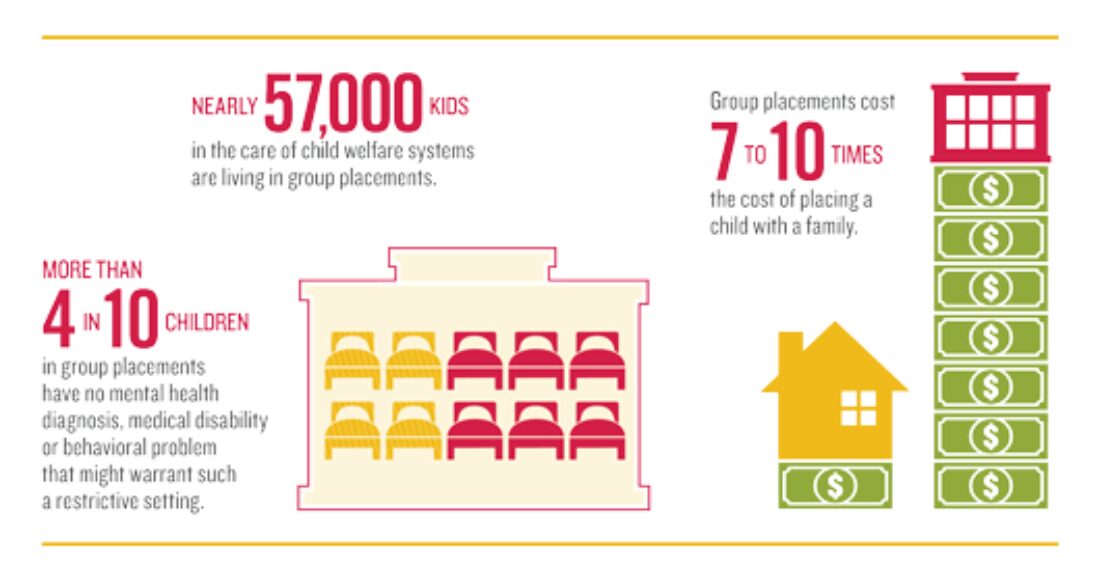 Research shows that families are essential to a child's healthy development — and that even children who cannot live with their own parents because of abuse and neglect can develop nurturing, beneficial relationships with relatives, close family friends or caring foster parents who step in as caregivers. Additionally, federal law requires that children removed from their homes are placed in the least restrictive setting possible — the setting most like a family.
Yet a recent U.S. Department of Health and Human Services report found that 4 out of 10 children in group placements had no mental health diagnosis, behavioral problem or medical need that might warrant such a restrictive setting. While residential treatment is a beneficial, short-term option for the small percentage of young people whose clinical needs can't be met in a home setting, its goal should be to help kids heal and prepare them to return to live safely in a family as soon as possible.
What's more, unnecessary group placements come at considerable cost to taxpayers; placing a child in a group placement costs 7 to 10 times more than placing him in a family.
Read more in Every Kid Needs a Family, a KIDS COUNT policy report.
This post is related to: