Incorporating Racial Equity in Data Sharing in Broward County, Florida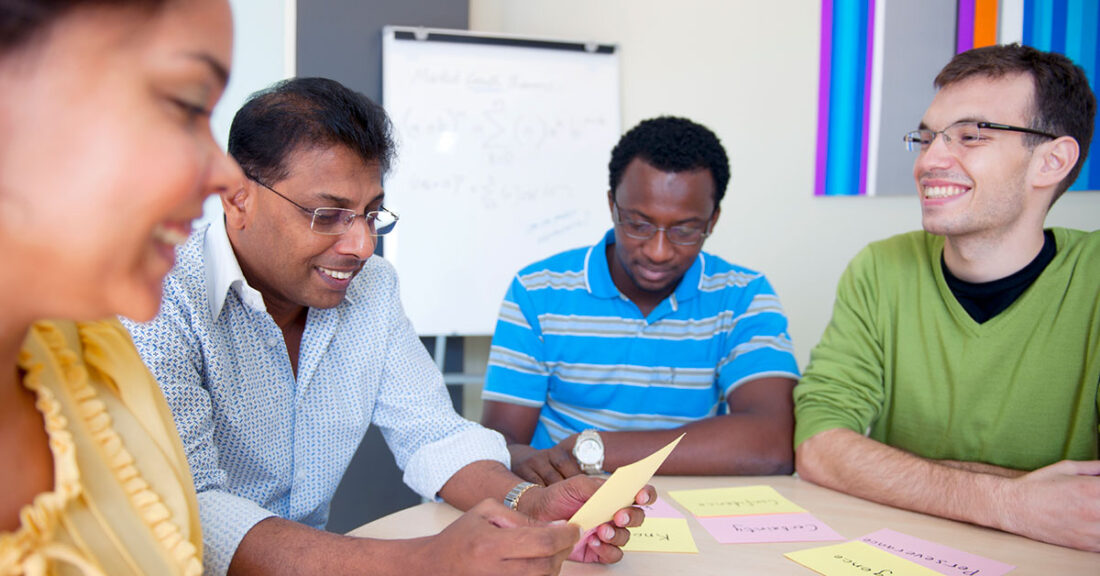 Florida's Broward County is developing an approach to data that seeks to correct the unintended consequences of existing data-sharing systems. The key difference? Incorporating equity principles in system design to ensure that the people with the greatest stake are full partners in the process.
While the quest for good data has led to the development of increasingly robust systems to facilitate the secure flow of information and generate a clearer picture of how to help children, families and communities, these systems often fail to achieve progress for the kids and families whose data are being collected, stored and shared — especially kids and families of color. Even more worrisome, the data systems can generate effects that undermine their good intentions, helping to replicate disparities rather than eliminate them.
"The expansion of data integration at the county and state levels has been pretty dramatic — about half of kids in the United States now live in a jurisdiction with access to some kind of data-sharing system, and that's likely to be closer to two-thirds in a few years," says Chris Kingsley, a senior associate who works on data strategies at the Annie E. Casey Foundation, which is providing technical support for the Broward County effort. "It matters a lot that we get this right."
The Children's Services Council (CSC) of Broward County — the local funding authority that contracts with nonprofits to provide prevention services for the county's children and families — is spearheading the county's effort, which concentrates on promoting equity by creating a new structure for data collection, interpretation and use.
According to Sue Gallagher, chief innovation officer at CSC, racism and racial bias have historically influenced fundamental decisions in data exchange, from what questions are asked to how answers are interpreted. The resulting top-down dynamic separates researchers and professional helpers from people receiving services, largely along a racial divide.
To counter the effects of structural racism in data sharing, CSC developed the Building Power and Equity Together (BPET) project. The initiative is designed to equitably integrate information among the child welfare, behavioral health and juvenile justice systems, the school district, CSC, youth and the community.
The BPET approach started with education. Since 2016, more than 3,000 nonprofit staffers and community partners have been trained with a curriculum on structural racism, the local history of racism and implicit racial bias. A 2018 pilot brought together 15 young people involved in systems with 25 agency staff to jointly produce data processes and tools that led to policy and system reform recommendations.
CSC's next step is to build the data system structure, using three key equity components:
a governance structure that includes youth and community advisors, built through participatory action research and community organizing;
a new message that sharing data is also about sharing power and seeing each other as partners with assets and expertise, with government workers and the people they serve creating policies and practices together; and
inclusive legal agreements and business rules, allowing everyone involved to understand the stakes and their role in the process.
In fine-tuning the project details, CSC has received assistance from the University of Pennsylvania's Actionable Intelligence for Social Policy (AISP), a Casey grantee and national initiative that supports the development of data-sharing systems to guide policy and planning. Amy Hawn Nelson, AISP's director of training and technical assistance, has been watching the progress in Broward County with a close eye — and considerable enthusiasm.
"Data sharing is, above all, a relational activity, rather than technical," says Nelson, "and relationships are at the heart of what CSC is doing. From soup to nuts, their work is infused with equity, inclusion and accessibility. They're building a data-sharing system that we expect will be a model for jurisdictions all over the nation."
Learn more about how data systems can provide insights to help children and families
This post is related to: