Introducing PAYA: An Initiative to Expand Youth Apprenticeship Nationwide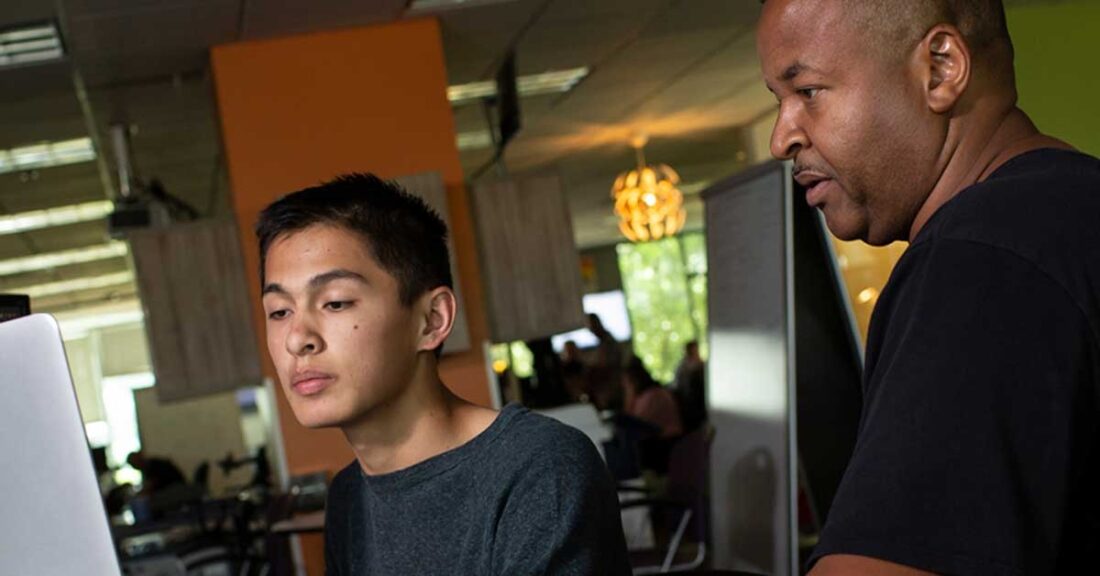 The pathways from high school and college to well-paying jobs are growing increasingly tenuous.
"We're seeing more and more young people — particularly black and brown youth — piecing together part-time, low-wage employment and struggling to balance the multiple demands of school and work," says Allison Gerber, a senior associate at the Annie E. Casey Foundation. She adds that postsecondary education can be unaffordable and doesn't always provide the skills for which employers hire.
Cue a promising repair tool for these pathways: Youth apprenticeship.
The right apprenticeship can link the education and training needs of young people with the talent demands of employers. Participants can complete high school, start their postsecondary education at no cost, get paid work experience alongside a mentor and start along a path that broadens their options for the future.
With these benefits on record, the nonpartisan think tank New America has recently launched a multi-year multi-stakeholder initiative called Partnership to Advance Youth Apprenticeship — or PAYA. This Casey-supported effort will promote high-quality apprenticeship opportunities for high school-age youth across the country.
"By creating opportunities for young people to earn a postsecondary credential and make a living at the same time through structured apprenticeships, we can not only help repair the education-employment pipeline, but also begin to address the pervasive inequities that exist within it," says Gerber.
Over the next four years, PAYA's members hope to improve the public's understanding of youth apprenticeship, gather and share information about what is necessary for success and — through grants and direct assistance — expand access to young people. These members are: Advance CTE, CareerWise Colorado, Charleston Regional Youth Apprenticeship Program, Education Strategy Group, JFF, the National Alliance for Partnerships in Equity, the National Fund for Workforce Solutions and the National Governors Association.
"Youth apprenticeship is a time-tested model perfectly suited for employers who need skilled workers and young people who need affordable pathways through college and the skills, experience and networks that come with a real job," says Anne-Marie Slaughter, president and CEO of New America. "[We're] delighted to help build a network of innovators committed to bringing the many benefits of youth apprenticeship to communities across the country."
This post is related to: