Jim Casey Initiative in Georgia Raises Graduation Rates Among Youth in Foster Care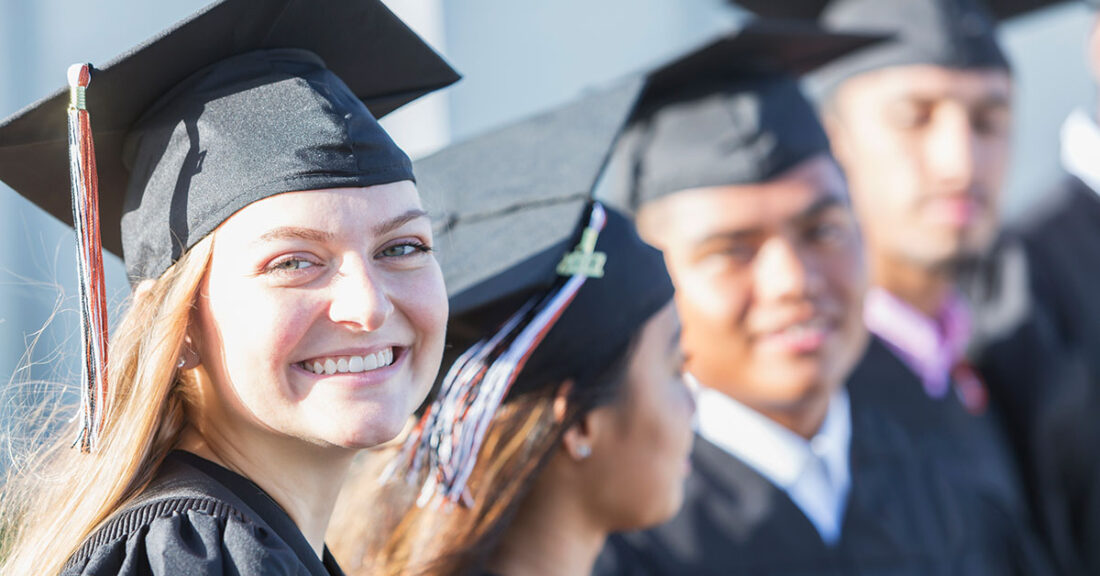 Stu­dents who expe­ri­ence fos­ter care face many chal­lenges on the path to earn­ing a high school diplo­ma or a GED. But the Mul­ti-Agency Alliance for Chil­dren (MAAC) is show­ing that, with the right resources, these young peo­ple can thrive.
MAAC, the Geor­gia site of the Annie E. Casey Foundation's Jim Casey Youth Oppor­tu­ni­ties Ini­tia­tive®, oper­ates a pro­gram for youth in fos­ter care called Learn, Edu­cate, Achieve, Dream and Suc­ceed (LEADS). The LEADS pro­gram pairs par­tic­i­pants with an edu­ca­tion­al coor­di­na­tor and offers a wide range of indi­vid­u­al­ized edu­ca­tion­al sup­ports, such as school sup­plies, tutor­ing, edu­ca­tion­al advo­ca­cy and career planning.
But the pro­gram doesn't stop there. It also offers a range of sup­ports, such as cred­it recov­ery assis­tance, that are shaped by the unique needs of youth in fos­ter care. Anoth­er exam­ple: In the event of a place­ment move — a major bar­ri­er to aca­d­e­m­ic suc­cess for youth in fos­ter care — LEADS works to ensure that the move occurs with­in the same school or dis­trict and at a nat­ur­al break in the school year.
LEADS recent­ly con­clud­ed an inten­sive pro­gram for 300 stu­dents in sev­enth through 12th grade and high school equiv­a­len­cy diplo­ma can­di­dates. Beyond its stan­dard wrap­around ser­vices, LEADS paid for needs, such as prom and grad­u­a­tion fees, and launched a gift card incen­tive sys­tem that rewards stu­dents for improved atten­dance, grades and oth­er edu­ca­tion­al milestones.
The program's per­son­al­ized, com­pre­hen­sive approach seems to be work­ing. Dur­ing the 2017–18 aca­d­e­m­ic year, 78% of eli­gi­ble LEADS par­tic­i­pants earned a high-school diplo­ma. This rate far exceeds the nation­al aver­age for youth in fos­ter care (50%) and is clos­er to the high-school grad­u­a­tion rate for all youth (84%).
Now in its sec­ond year, LEADS is sup­port­ing more than 500 youth and young peo­ple expe­ri­enc­ing fos­ter care in Georgia's Futon and DeKalb counties.
"LEADS pro­vides stu­dents with the same sup­port that I might pro­vide for my own chil­dren," says Vic­to­ria Salz­man, MAAC's chief strate­gic devel­op­ment offi­cer. ​"Edu­ca­tion­al coor­di­na­tors are advo­cates. They help to secure fund­ing for class mate­ri­als and trans­porta­tion to school and serve as liaisons between the stu­dent and the admin­is­tra­tion to make sure the student's edu­ca­tion­al needs and goals are being met."
The pro­gram also helps to build trust and sta­bil­i­ty between stu­dents and pro­gram lead­ers and staff.
"Youth expe­ri­enc­ing fos­ter care are so often let down by the sys­tems that should be sup­port­ing them," says Kaytie Mark­fort, an edu­ca­tion super­vi­sor at MAAC who has worked as a LEADS edu­ca­tion­al coor­di­na­tor. ​"We hope that LEADS, by lis­ten­ing to the stu­dents' stat­ed goals and fol­low­ing through on our com­mit­ments, can pro­vide the reli­a­bil­i­ty and con­sis­ten­cy need­ed for all stu­dents to thrive."
This post is related to: