Jim Casey Initiative Site Reduces Youth Homelessness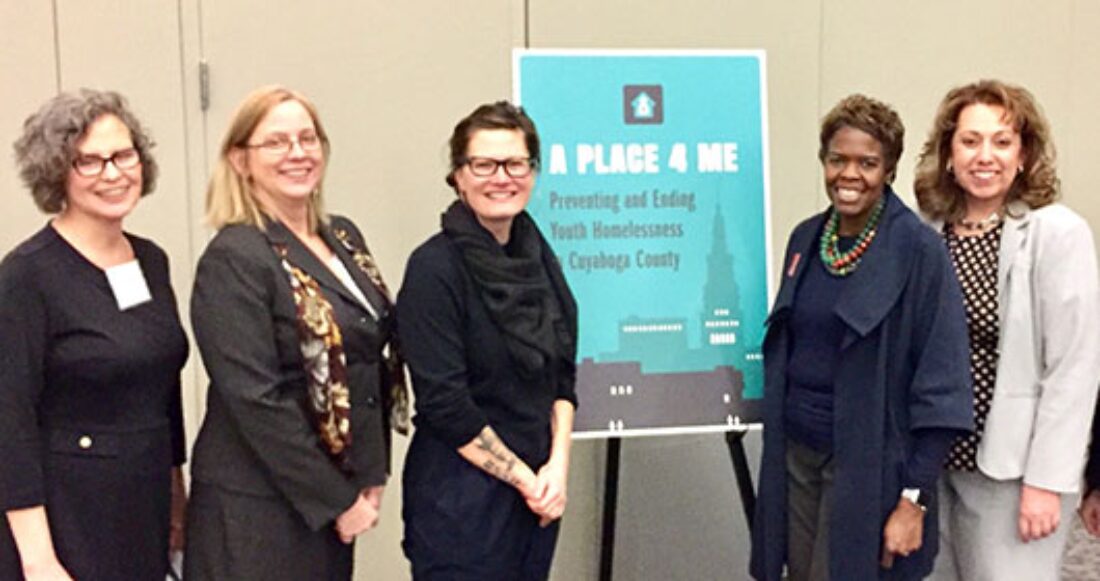 In exceeding its goal of finding housing for 100 homeless youths in 100 days, the Jim Casey Youth Opportunities Initiative's Cleveland-based site, A Place 4 Me, is setting a national example for how determined people with creative solutions can work to eliminate homelessness and strengthen needed support systems and services for young people in foster care.
"Cleveland has demonstrated that focused attention, creative solutions and sustained energy can — and do — ensure more young people in foster care are living in safe homes," Sandra Gasca-Gonzalez, director of the Jim Casey Initiative, recently told a group gathered in Cleveland to celebrate the achievement. "What was accomplished, and what continues to happen in Cleveland, has blazed a trail for what is possible when committed advocates, community members, and systems work together."
A Place 4 Me launched its 100-Day Challenge in September, joining Austin and Los Angeles as part of a nationwide effort to end youth homelessness. The three cities worked with local partners throughout the three-month effort. Nationally, it is estimated that one in five 19-year-olds and 25% of 21-year olds who have experienced foster care are homeless. By the end of December, Cleveland had found housing for 103 young people in foster care.
"In Cuyahoga County, there are nearly 150 young people who age out of the foster care system each year. We know these young people are most at risk for facing homelessness or having an unstable housing situation; in fact, 40% are likely to experience some housing instability by the time they reach 24 years old," Kate Lodge, project director of A Place 4 Me, said in a statement. "Young people experiencing homelessness face nearly insurmountable obstacles to find and keep employment and build and maintain family relationships, which is why we are pouring our efforts into preventing and ending youth homelessness."
A Place 4 Me collaborated with more than 30 community partners to help young people with rapid re-housing, living with family or friends, renting on their own, permanent supportive housing or public housing. They also created a plan for homelessness prevention through a tracking and monitoring system.
"Your work illustrates the innovation, collaboration and elevation that is happening among all of our Jim Casey Initiative sites," Gasca-Gonzalez said. "As you all continue in this work, know that you are making an extraordinary difference in the lives of young people, not only in Cleveland, but across the nation as you have set an example for other communities to follow."
This post is related to: