Jobs Program Takes Teens and Young Adults From Systems to Careers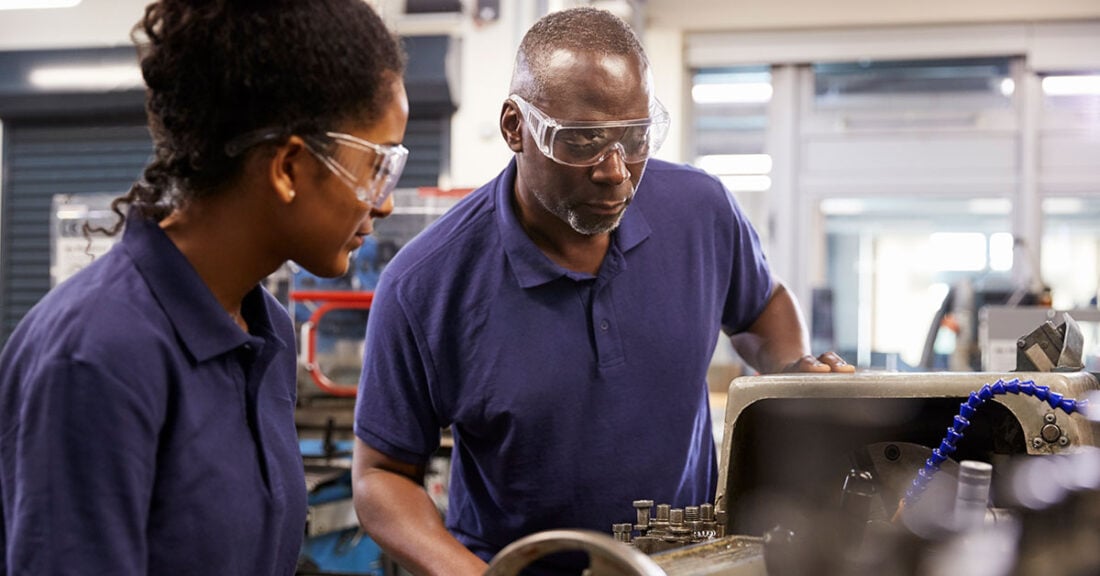 Teens and young adults in foster care, involved in the juvenile justice system or facing mental health issues often lack the career-readiness skills and knowledge to gain economic self-sufficiency. But Young Adult Work Opportunities for Rewarding Careers (YA WORC), developed by the Workplace Center at the Columbia School of Social Work, is helping to improve their readiness for the world of work.
A program tailored for these teens and young adults, YA WORC uses an individualized career exploration and planning process and a structured curriculum to build on young people's strengths and develop a path to sustainable careers. The results have been impressive:
In New York City, 87% of participants across six foster care agencies reported actively using the program's skills and knowledge; 43% reported that they were working.
In Los Angeles, 40 programs across 17 agencies more than doubled their participant employment rates from 22% to 54%, as a consequence of the program's career-readiness curriculum.
In Rhode Island, the Workplace Center was a partner in Works Wonders, a multimillion-dollar workforce partnership that received a 2018 Innovations in American Government Award from the Ash Center at Harvard Kennedy School for its success in connecting young people in foster care to the world of work.
The Annie E. Casey Foundation is providing funds to integrate YA WORC into New York City's juvenile justice system, from detention through reentry into community life, and to expand the program to other jurisdictions. The Foundation is also contributing to broadening participation in YA WORC, including the provision of career-readiness training for young people in high school equivalency programs. Eventually, these initiatives can benefit tens of thousands of young adults, along with their families and subsequent generations.
"Not only is YA WORC supporting child welfare participants, it is also creating diversion programs to keep youth out of those systems in the first place," says Ayo Atterberry, senior associate in Casey's Evidence-Based Practice Group and manager of the YA WORC grant.
The roots of an inspiring idea
Research shows that young people under the care of social services are often largely unprepared for the world of work. Moreover, employment resources tend to focus on job placement over career development, resulting in stagnation in low-paying jobs with limited advancement potential.
A decade ago, Lauren Gates, senior research scientist and director of the Workplace Center, decided to change this.
Focusing on 14- to 21-year-olds, Gates launched the career-readiness curriculum in Los Angeles, home to the largest child welfare population in the country. Funding from Casey enabled Gates to bring the program to New York City's juvenile justice system and use public funding to expand the program to young people in foster care in New York City, throughout New York state and in Rhode Island. The framework is consistent across locales: Approach targeted community-based foster care agencies, juvenile justice providers and child welfare agencies, and work with them to both implement YA WORC and secure funding that can sustain the program.
Key components
YA WORC takes participants through career preparation and sustainability in two phases. In phase one, YA WORC generates inspiration, explores career interests and plans career paths. In phase two, participants learn essential social skills and gain the knowledge needed to succeed in the world of work. They also connect with an employment experience that allows them to put this learning into practice. Each phase provides crucial resources for encouragement, as well as education and employment support.
"The Annie E. Casey Foundation has been essential for helping us develop the key components of YA WORC, ensuring it responds to the unique needs of young people with juvenile justice involvement as they seek to connect with employment," says Gates.
YA WORC has incorporated other innovative approaches, too. Most recently, the Workplace Center collaborated with Grow with Google to integrate Google's online Applied Digital Skills lessons into its career-readiness curriculum.
Learn about Casey's Generation Work initiative to build relationships between employers and youth of color
This post is related to: