Judge William Thorne on the History and Healing of American Indian Families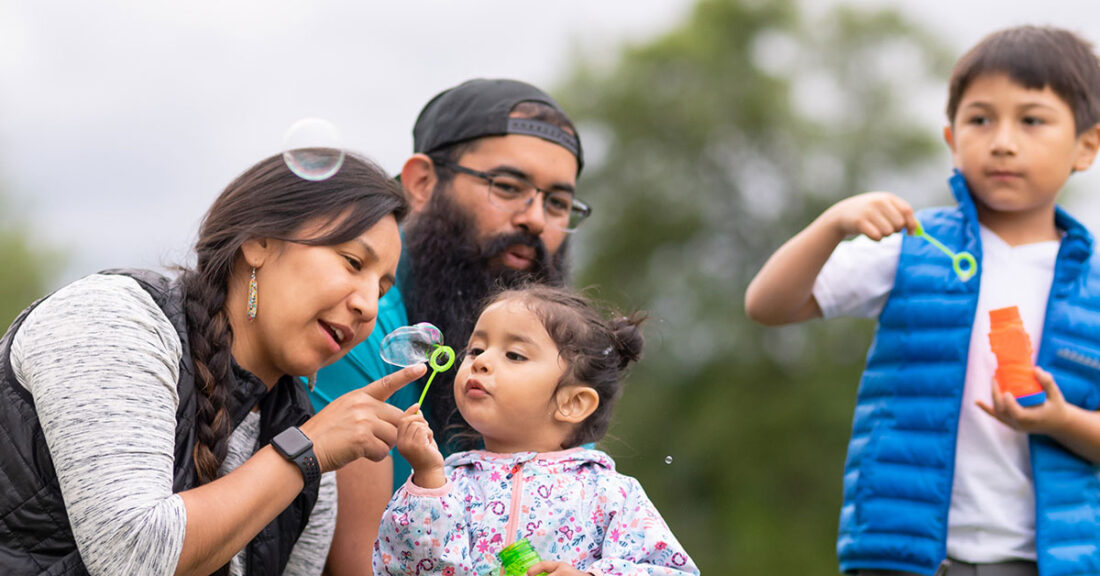 In this episode of Cas­ey­Cast, Casey Foun­da­tion Pres­i­dent and CEO Lisa Hamil­ton inter­views William Thorne Jr., who worked as a trib­al court judge in 12 states, a tri­al judge for the state of Utah, and a judge on the Utah Court of Appeals before retir­ing in 2013.
Judge Thorne is a mem­ber of the Pomo and Coast Miwok Indi­an tribes, and a lead­ing expert on poli­cies and pro­grams that sup­port chil­dren and fam­i­lies — par­tic­u­lar­ly Native Amer­i­can chil­dren and fam­i­lies. He has served on the board of numer­ous orga­ni­za­tions, includ­ing the Nation­al Resource Cen­ter for Tribes, the Nation­al Coun­cil of Juve­nile and Fam­i­ly Court Judges, Child Trends and the Cen­ter for the Study of Social Policy.
At the top of the inter­view, Judge Thorne reflects on fed­er­al poli­cies — such as the board­ing school move­ment — that have had a dev­as­tat­ing impact on Amer­i­can Indi­an chil­dren, fam­i­lies and cul­ture. The ques­tions then piv­ot to the present: What are the reper­cus­sions of these poli­cies, what chal­lenges are fac­ing trib­al com­mu­ni­ties today, and how are these com­mu­ni­ties respond­ing in inno­v­a­tive ways to help their own fam­i­lies heal.
A big thank you to Judge Thorne for chat­ting with us!
Stream the Lat­est Cas­ey­Cast Episode
Sub­scribe to Cas­ey­Cast on your favorite pod­cast service:
In This Episode Focused on Amer­i­can Indi­an Kids and Fam­i­lies, You'll Learn
How life on a reser­va­tion dif­fers from life in main­stream America.
About the Indi­an Child Wel­fare Act, its evo­lu­tion and impact.
How fed­er­al poli­cies have harmed the well-being of Indi­an kids and families.
The chal­lenges Amer­i­can Indi­an kids and fam­i­lies face today.
Unique ways that Amer­i­can Indi­an tribes are address­ing com­mu­ni­ty issues.
What today's Amer­i­can Indi­an chil­dren need to thrive.
Advice for lead­ers on the front­lines who play piv­otal roles in sup­port­ing fam­i­ly well-being.
Where pol­i­cy, prac­tice and the cul­tur­al tra­di­tions have aligned to bet­ter serve Amer­i­can Indi­an children.
Con­ver­sa­tion Clips
In Judge William Thorne's own words…
"We need to trans­form social ser­vices to lis­ten to the fam­i­lies while they're try­ing to help—not just issue orders when they're try­ing to help."
"The whole pur­pose of the board­ing school though was to basi­cal­ly teach peo­ple how bad it is to be Indi­an. So, you have gen­er­a­tions grow­ing up say­ing, I don't want this for my kids."
"On a reser­va­tion, you grow up sur­round­ed by a rich, car­ing com­mu­ni­ty. And if you have dif­fi­cul­ty, you know there are peo­ple who will step up and help."
"We know from work­ing with chil­dren and fam­i­lies that mate­r­i­al goods are not the solu­tion. It's to have lov­ing fam­i­lies care and sup­port you as you're grow­ing, and then be avail­able to sup­port you when you have your own children."
Resources and Links
About the Podcast
Cas­ey­Cast is a pod­cast pro­duced by the Casey Foun­da­tion and host­ed by its Pres­i­dent and CEO Lisa Hamil­ton. Each episode fea­tures Hamil­ton talk­ing with a new expert about how we can build a brighter future for kids, fam­i­lies and communities.
Enjoy the Episode?
We hope so! Vis­it Apple Pod­casts to sub­scribe to the series or leave a rat­ing or review.
Lisa Hamilton:
From the Annie E. Casey Foundation, I'm Lisa Hamilton and this… is CaseyCast.
At the Casey Foundation, our annual KIDS COUNT Data Book paints a comprehensive picture of child well-being in the United States. It also considers this picture from different angles, including how kids of certain racial and ethnic groups are faring. There are 74 million children under the age of 18 in the United States. One percent of them, or 626,000, are American Indian. Our KIDS COUNT data makes it clear that American Indian children are still falling behind their white peers on many fronts and this uneven playing field is a challenge that today's guest —Judge William Thorne, Jr. — has spent his career trying to balance.
Judge Thorne is a member of the Pomo and Coast Miwok Indian tribes, and a leading expert on policies and programs that support children, particularly Native American children and their families. He worked as a tribal court judge in 12 states, a trial judge for the State of Utah and a judge on the Utah Court of Appeals, before retiring in 2013.
Judge Thorne has served on the board of numerous organizations, including the National Resource Center for Tribes, the National Council of Juvenile and Family Court Judges, Child Trends and the Center for the Study of Social Policy.
Welcome to the podcast, Judge Thorne.
Judge Thorne:
Good morning. Happy to be here.
Lisa Hamilton:
Thank you so much. Well I'm going to assume that most of our listeners are familiar with our country's history of the mistreatment of indigenous people from the very founding of the United States. But I think that many are less familiar with the harmful policies that sent American Indian children to boarding schools. And, so, I would like for you to start by just talking about the boarding school movement and its impact on children and families.
Judge Thorne:
Well, the boarding schools originated in the 1880s and it was the plan of the federal government that if they could remove children from the influence of their families and their communities, they could, "civilize them" and solve the Indian problem. And, it was actually a progressive thought at the time, because the prevailing notion was that the solution to the Indian problem was eradication. So, this was a progressive movement with the idea of: Kill the Indian and save the child.
So, children were removed from their communities and their families as young as age 4 and placed in boarding schools quite some distance from their homes, sometimes across the country, with the idea that if you could isolate the children from their families, they would be better off. And we certainly know now what kind of an impact that has on any child.
Lisa Hamilton:
So, I understand nearly 60,000 children were subjected to this practice over decades. Could you begin to explain the impact of this movement on the lives of children and families? And how it affects them even today?
Judge Thorne:
There are two primary impacts that I've seen over and over.
The first is that most of how we are as parents is how we were parented. We may also have learned things from schools that inform what we want to do as parents. We also see what other people do that we admire and say, "Well, I want to do that." But, still the biggest part of who we are as parents is how we were parented. And, so, the idea is that, if those kids had been raised without a family, in an institutional setting, how do they know how to care for their own children when it's their time?
If you never been shown affection, how do you know how to do that? If you have never had somebody cheer for you when you mess up and say, "I know you can do this, let's figure out how." If you've never had somebody proud of you when you do succeed, how do you pass those things on to your children?
We parent how we were parented, and if you learned from the matrons in the dormitories, who picks you up when you're sad? Who comforts you when you're sick? Who cheers for you when you do well? If you don't have those things growing up, how do you pass that onto your own kids? So that's the first impact.
The second impact is that: What's the hallmark of a good employee? That you don't bring your personal problems to work. The difficulty with that is that those children then grow up never seeing an adult struggle with a problem and overcome it. What they grow up seeing is that if you have a problem, you disappear and if the problem is solved, then you come back. And I think that's probably a big part of the reason that in Indian communities, there was a tendency to disappear into a bottle or now, with the new opioid crisis, medications. If you've never struggled, and you've never seen somebody succeed in struggling, how can you do that yourself?
Lisa Hamilton:
And these children who were removed from their families, was there any point at which they were reunited, and, if it happened, did it happen at the end of high school? How has it impacted just the connections between children and their families over time?
Judge Thorne:
Well the connections certainly are strained. But for a lot of those children, the first 30 years these schools were in existence, over half of the children who went to these schools died there. Oftentimes without the families even being notified.
But when children come back in the community, it's how they are, how they speak, how they interact with each other, sense of humor. In Indian communities for example, you tease people you like, but if you come back to an Indian community and you don't understand why somebody's teasing you, you may take offense. Just something as simple as that where you don't know how to interact with people at home, and it makes it extremely hard, even if you manage to make it home. And the whole purpose of the boarding school, though, was to basically teach people how bad it is to be Indian. So, you have generations growing up saying, "I don't want this for my kids." So, they then move away from reservations and don't pass on the cultural knowledge that they might still have, or the language or other things.
Lisa Hamilton:
Right, I was going to ask you about the consequences of tribal traditions or language or culture — that all of that gets stripped away as a part of that process or got stripped away as a part of that process.
Judge Thorne:
Right, and because this is not just 100 years ago, there are still boarding schools open today. I have colleagues my age who when they went to boarding schools had their mouths washed out with soap for speaking their tribal language in their free time outside of school.
Lisa Hamilton:
Well, I tell you, this was a difficult place to start the conversation, but when we talk about how children of different backgrounds fare, I thought it was extremely important that we try to ground people in not this historical, but as you know, contemporary experience that many Indian children and their families have had, so thank you so much for that bit of history and I certainly encourage listeners to learn more about the Indian boarding school movement, because it has had — and continues to have — a tremendous impact on the lives of so many young people across this country.
Judge Thorne:
Probably, it's important as well for the listeners to know that that boarding school effort transitioned in the 1950s and 60s to the Indian Adoption Project, which resulted in the 50s and 60s one-third of all Indian kids in the country being removed from their families. So, the vast majority being put up for adoption in non-Indian homes.
Lisa Hamilton:
And we'll talk about this, the Indian Child Welfare Act, which I think was in many ways in response to that, but the important thing that I hope listeners conclude from this is that these were federal policies that created such damaging harm to young people and so when we talk about the kinds of barriers and policies young people face that then show up in the data that Casey and others share in KIDS COUNT and other kinds of datasets, it is firmly grounded in these federal policies that have, as I say, consequences on until today, so thank you for helping us understand the contemporary version of those kinds of policies.
So, I know that in the 1970s there was a seminal piece of legislation, the Indian Child Welfare Act, created that was supposed to help stabilize Indian tribes and their families. Can you tell our listeners about this law and what exactly it set out to do?
Judge Thorne:
Well, the purpose of the Indian Child Welfare Act was to respond to the idea that Indian children were being removed from their homes and their communities in disproportionate numbers. And most of that removal, I think, was done by people who intended good. But they just didn't understand the impact on the children and the communities and their families.
So, ICWA was designed to try and correct those oversights, because it's really easy to misjudge a family when you start to look at how they do things, how they care for each other, the nature of their relationships across cultural lines. So, again, in Indian families, it's not unusual for children to move among different relatives as various crises happen. Dad loses a job and he had to then go out of state to look for work, the children would go stay with an aunt or an uncle or a grandparent, and rather than dysfunction, that was actually a family adjustment, accommodation to make sure those kids were taken care of.
But systems viewed that as the equivalent of abandonment if one of the parents left. So, what was adaptive in the Indian communities began to become perceived as maladaptive. So ICWA was trying to change that orientation by saying, first of all, children ought to be placed with relatives. After relatives, the next preference would be with neighbors, with community members. Then it would be with people who understood their way of life. And then, last resort, would be with strangers.
Then they coupled that with the notion of active efforts. Of actually doing something that's focused on solving the problem that resulted in the removal of these kids. Because sometimes kids do need to be removed for their own safety, not nearly in the numbers that they are in the Indian community, but sometimes it's necessary. And so ICWA said that if you're going to do that, you need to be doing active efforts to fix the problem.
Lisa Hamilton:
And so what has been the impact of ICWA? I understand there have been lots of changes to the law, but given what it was designed to help accomplish, how successful do you think it has been in those efforts and what's behind all the challenges to the law?
Judge Thorne:
It's been successful when it's been applied with an open mind and heart about what the spirit or the purpose of the law is. So, there are some states where compliance with ICWA and the disproportionality numbers of kids in placement are coming down or getting better. But then there are some states where the disproportionality rate is now roughly 20%.
Lisa Hamilton:
Meaning more Indian children are being brought into foster care far above their representation in the population.
Judge Thorne:
Twenty times as many. And oftentimes where that happens, it's tied with an effort to find, "exceptions to ICWA" or find a way not to apply it. So, for example, there was a state that used emergencies as an exception, and said "well, if it's an emergency, we're not going to apply ICWA." Well the practice in a lot of their counties then became every Indian case was an emergency, so ICWA was not applied for sometimes six or nine months. And that resulted in huge disproportionalities.
Judge Thorne:
So that kind of disproportionality then spreads to other communities, and you end up with systems who are trying to help and the community doesn't trust, because they see the results of the so called best efforts, so active efforts is focused on solving the problem, and the idea is that's not just effective in Indian communities, this is really what we ought to be doing for all children and all families is our best effort to solve the problem, not just one size fits all case plans.
Lisa Hamilton:
And to keep children in communities that they know and with people that they know.
Judge Thorne:
Absolutely.
Lisa Hamilton:
So there have been all these challenges to the law. You've talked about the issues with the implementation of it, why are there so many legal challenges to it, even up to the Supreme Court?
Judge Thorne:
The challenges come from a couple of different sources. Primarily, they come from people who first, still believe that the solution to the problem is to take those kids away from their families and put them in a non-Indian community, so that life in Minneapolis is better than life on the reservation would be.
But we know from working with children and families that material goods are not the solution. It's to have loving families care and support you as you're growing, and then be available to support you when you have your own children. So that when people face a crisis, they don't rely on the state for their back up, they have families.
Lisa Hamilton:
So is the law still effective today, is there any change in the status of the Indian Child Welfare Act?
Judge Thorne:
In 2016, the federal government issued a set of new regulations that refine how ICWA should be applied. It didn't change the law, has congress passed it, but it changed the regulations. Because when ICWA was passed in 1978, the Bureau of Indian Affairs actually testified against the passage of ICWA. It was only the tribal support that secured the passage of ICWA. So 40 years later, the Bureau of Indian Affairs is recognize that in fact ICWA is good for Indian families and probably for all families, so their new regulations helped try and implement a uniform standard, because different states were applying it different ways, and different parts of the family across the state line would receive different treatment, so the idea was to try and make more uniform the approach.
There are some states that have embraced it, who are trying to actually help find ways of making ICWA more effective. There are other states, who are less sanguine with ICWA, but still try to comply. But the goal is really not just compliance, although that's certainly important, but it's the spirit of what are we trying to do here? We're trying to strengthen families around those children, and if we can strengthen families, we have stronger communities.
Lisa Hamilton:
Absolutely. You have done a wonderful job of helping us understand the historical context surrounding Indian children and the implications of some of the more recent legislation designed to strengthen them and the families that they are growing up in.
I think it would be helpful then for us to turn to the practice and talk about some of the best practices in serving families, which I understand often come from Indian communities. What would you highlight in this regard? You've mentioned that some of these laws would be beneficial if we applied these practices to all children, but I also understand there are some particular practices in serving families in child welfare that really grow out of what we know works best in Native communities. Could you talk about what you think are some of the best practices in this regard?
Judge Thorne:
Absolutely, I would love to highlight a couple of communities that I think do fantastic work. There's a consortium of seven tribes in San Diego Country, for example, that has worked with child welfare over the years. Fifteen years ago, those seven tribes had 482 kids in foster care. Today they have 13.
Lisa Hamilton:
Wow.
Judge Thorne:
And that's because they have engaged families, not just responded to crises. They do respond to crises, but they also work in engaging those families. So, they'll have activities for families of small children. They will invite all of the families of the community to participate, but then they would do special outreach to those families who are at risk, to make sure their children, and those parents are included, so that they normalize community activities and not just isolate "at-risk families." Those families start to become a part of the sinew of the whole community and families start supporting each other. So, it's primary prevention as well as secondary prevention.
There's another Indian community that I think has mastered the idea of solving the foster care parent recruiting crisis. Virtually everybody in the country is having problems recruiting foster parents. This one tribal community in southern Utah has had a 100% placement rate of their children in their community for seven years.
Lisa Hamilton:
How are they doing that?
Judge Thorne:
They don't recruit for foster parents. They recruit for people to help in the life of a child. So, they're looking for coaches and mentors and tutors, as well as foster parents. So, when you sign up and somebody says, can you help, response is, of course I can help, I can't be a foster parent, but I can help.
So, if you're a tutor or a mentor, you go through that process and six months, a year later they up-sell you, basically saying well you've helped this child for a year now, would you be willing to be a respite care provider? Once a month, once every other month, could you take this child for a weekend? Of course, I can do that, I know this child, I love this child.
So, they'll be a respite care provider for a year or so, and then they up-sell you again. You've been a respite care provider, you know how to do this, would you be willing to take a child who's in need? So, they become an emergency provider for a couple of weeks. And again, you know the pattern by now, they up-sell you again to become a foster parent.
But then even when you're a foster parent setting, they treat it differently. So, for example, the rule is the tribal social worker has to respond within three hours to a call from a foster parent. That way you never have a foster parent go through a crisis on a weekend, because that's how you burn them out. Even if the crisis can't be solved, it helps having the professional on the phone saying, you know there's nothing we can do about this, but I got your back, we're in this together.
They don't burn through foster parents, they don't think of them as replaceable quantities. They're valued. So, when that foster parent, something that happens in their life, maybe they're taking care of their parents now or they've had a medical problem in their family, whatever, they don't let you leave. They transition you into a senior foster parent. And so now you're giving advice on the phone to other foster parents, because you've been there, you've done that. So, you become an additional resource for those foster parents.
And then the community response is different, because twice a year, they have a dinner that honors foster parents as local heroes, just like first responders, firemen, policemen. So, the dinner's nothing special, it's basically spaghetti on paper plates, but you have a tribal official who on behalf of the community thanks those foster parents for being local heroes.
The recruitment process completes a circle, because at that dinner, foster parents are strongly encouraged to bring a family member or a friend to that dinner, and that begins the recruitment process. Because in Indian communities you don't recruit successfully with pamphlets or brochures or booths. You recruit one-on-one. So, if you know somebody, a friend, somebody who's good in the community, and you walk up to them and you say, can you help in the life of a child? It's very hard to say no.
Lisa Hamilton:
That's fantastic. Other practices that you think are really powerful that you've seen?
Judge Thorne:
The best practice that I've seen is in Northern California at the Yurok Tribal Court, where the judge is a tribal member, she was also a state court judge for a lot of years, then went home and helped start the tribal court. So, when people come into court, she basically tells the members: Okay you've been charged with this or this has happened. You have a choice. Do you want a trial, or do you want to talk about it? Those are literally her words. And the vast majority of the people say, I want to talk about it.
Lisa Hamilton:
And then who do they talk with?
Judge Thorne:
The judge.
Lisa Hamilton:
And just figure out some alternative way to address what's going on?
Judge Thorne:
Exactly.
And some of that may be a traditional, cultural approaches to things. So, she may refer somebody to the men's group or the uncle's group. And she says, I don't know what they do in their ceremonies, I don't need to know. I just need to know that you are participating and learning from them. So, the idea is that you use those cultural values.
San Diego, again that consortium from Indian health council, they're creating a program called the "My Two Aunties" program, instead of calling it tribal social services. So your auntie is not necessarily a blood relative, I grew up with aunties and uncles that have no legal or blood relationship with, but they're still my aunties because they're a part of my family, but your auntie is somebody who'll put their arm around you, who has your back, who feeds you, makes sure you have a place to sleep, help you with whatever problem you have, but is also not afraid to shake their finger in your face if that's what you need.
So, it's trying to change the concept of what social services is. And we all know that in communities, family members really know what's going on, so a cousin or an auntie may know that this child, something's not quite right with this child's family, but they're afraid to go to social services with that because they know what will happen, that child will be yanked out of the family.
The My Two Aunties program instead is focused on a place that you go to for help. They ask for help instead of "turn them in" and having the system respond in a non-helpful way.
Lisa Hamilton:
Well these are just phenomenal examples that as you know, could be useful and help to serve all children, everything from the prevention strategies you talked about, the recruitment and recognition of foster families, the way the court is considering more culturally appropriate alternatives to problem solving and even engaging whole families and communities in supporting families that may have reached a crisis. Thank you so much for sharing those examples because they could just really be great examples of how other states could benefit from these kinds of practices.
Judge Thorne:
Absolutely. Let me give you an example. I do a lot of work with the Detroit Juvenile Court, and over the years they have watched what I do with my ICWA work and they've created an active efforts court of Detroit, although they're not sure they have any Indians and they're still working on that issue. But they've set up an active efforts court for their community.
Lisa Hamilton:
What does that mean?
Judge Thorne:
Well, that means that they're working at not just doing referrals but making sure those families get what they actually need to solve the problem. So, some of that's reflected on the idea that in Detroit, obviously, it gets cold in the wintertime, so if a family has the heat turned off, they tell the social workers, these children can't come into foster care. Turn the heat on, then let's talk. There's no food in the refrigerator, put food in the refrigerator, then let's talk. Let's solve the problem without creating a brand-new crisis.
Lisa Hamilton:
That's exactly the way we hope more and more systems will respond to families who are struggling because the most harmful thing they can do is take those children away from the families who love them. We have more research than we could possible need that demonstrates kids fare best in the families that care about them, so it's wonderful to hear that you're helping strengthen those practices, not just with tribal communities, but helping cities like Detroit pick up these great practices that are going to help improve outcomes for all children.
Judge Thorne:
And that mindset then goes beyond just the terms of what ICWA is and active efforts. The fact that in Detroit they just instituted a new docket management system. And that doesn't sound very sexy in terms of dramatic results, but what they've done with that is that they've now cut the time from disposition on jurisdiction for child welfare cases from six to nine months. Half of their dispositions now are in 35 days.
Lisa Hamilton:
So speeding up processes that are going to help stabilize children and families more quickly.
Judge Thorne:
And getting help to those families six months sooner than they otherwise would have.
Lisa Hamilton:
That's fantastic. That is wonderful. Well, thank you for your leadership in these cities and sharing these practices because it certainly sounds like it can make a huge difference in the real-time experience that families have when they are facing some sort of life challenge.
I would like to pivot a bit to ask you about life on an Indian reservation. I think there are lots of preconceived notions about what life is like on tribal lands, but the data suggest that children living on or served by a reservations fare better than those who are served elsewhere. What would you point to that explains those more positive outcomes? I think we have an estimated 22% or so of Indian children living on reservations or tribal areas. Help us understand why they might be faring better.
Judge Thorne:
Well we know from general child welfare research, as well as the brain science, what builds resilience in people are relationships. And so, on a reservation, you're surrounded by family, literally brothers and sisters, cousins, second cousins, there are a lot of tribes that don't necessarily differentiate among cousins, they simply call them brothers and sisters. And so, you grow up surrounded by rich, caring community. And if you have difficulty, you know there are people who will step up and help.
So, for example if you're in an urban setting and you don't have a support system in place and you're lucky to have a job at McDonald's or someplace else where they're not necessarily sympathetic with adjusting schedules, mom, single mom has a crisis that the babysitter is sick, what does mom do? Does she leave the child alone and go to work, or does she take the child with her, or does she not got to work? All of those have bad outcomes.
But on a reservation setting and communities, there's always somebody you can call who'll help you solve the problem. So, you're not alone. And while you're young or you're a young parent or you're a grandparent, there's a role in the community of helping each other.
We know for example that the two biggest correlates for people in prison or foster care are lack of empathy. Well, empathy is learned with your family. That's where you learn how to care about somebody besides yourself. So, if we can create those relationships, that empathy, of course kids would do better. They'll have a better chance.
The drawback is though there's a lot of tribal communities that are in very, very poor places. And so, you may have one family member working who is actually supporting maybe two or three households, and so that becomes a huge strain. But I think if you ask most of those families, the solution is not to move the families away, but to help figure out how to move better economic situations to the reservations.
Lisa Hamilton:
Well, Judge Thorne, you've done so much to connect to the policy and the practice and the cultural traditions that are helping Indian children fare better. We know that there are vast inequities in their outcomes. Do you have any final thoughts about what you think it will take to help all Indian children thrive in this country?
Judge Thorne:
If they had a place at the table. I mean, too often tribes have been left out. And, so, there are things that we can learn from each other. There have for example several national summits on child welfare where every state and territory is included; tribes have never been invited to participate in those kinds of things.
There's an upcoming summit later this year that I understand for the first time, tribes will be invited to have a place at the table. When there's a place at the table, there are discussions, both formal and informal, and that's how we learn from each other. There are things that states do well that tribes could either emulate or adjust and that as we talked about already this morning, there are things tribes do that might help states figure out how to better solve a particular problem.
Lisa Hamilton:
So what advice do you have for organizations like Casey that want to see more children succeed? How can we be helpful in advancing the interests and opportunities of Indian children and families?
Judge Thorne:
It would be supporting movements like that tribal court at Yurok with their wellness program of using tribal values, I mean, what Judge Abernathy says is that we for thousands of years lived in the village and we figured out how to solve problems there. The last 200 years we've struggled. We need to reinstitute those village values of helping take care of each other.
But she's struggling because she has no resources, so even though they sit and talk, then they're struggling with well, how do we get substance abuse treatment to this person, or how do we get mental health treatment to this other person? And then, there's a First Nations Repatriations Institute in Minneapolis, run by a tribal person Sandy White Hawk who was adopted out when she was 15 months old. She works at trying to reunite people with their families and their community. And that's not an easy process to come back. So even something like, how do we help heal the bonds that were broken before? And how do we help keep families in place?
Anything like that that supports tribal traditional cultural practices that is showing good results would be wonderful.
Lisa Hamilton:
Thank you for that advice. As a final question, you've spent your professional career as a judge trying to help support families and make good decisions when families are challenged in one way or another. What would you share out of that experience as a judge that you think could inform other leaders like you who are on the frontlines of making really important decisions about individual family's lives?
Judge Thorne:
One of the things I wished I had known when I started, and I made mistakes because I didn't know it, was that the families are the experts in their own lives. They know what the problems are. They may not know the solutions or have the means to get to the resources, but if we don't engage them and help in identify the problem and different approaches to the solution, I don't know that we'll ever be successful.
Lisa Hamilton:
Thank you so much Judge Thorne, I know that Casey and I certainly hope the field and other decision makers like you take that advice to heart. It is extraordinarily powerful. And thank you so much for joining us on the podcast today.
Judge Thorne:
Thank you for helping to highlight the tribal communities and what they're doing to try and help their own families.
Lisa Hamilton:
Thank you. I want to thank our listeners for joining us as well.
If you've enjoyed today's conversation, please rate our show on Apple Podcast to help others find us. You can ask questions and leave us feedback on Twitter by using the CaseyCast hashtag.
To learn more about Casey and the work of our guests, you can find our show notes at AECF.org/podcast.
Until next time, I wish all of America's kids, and all of you, a bright future.
This post is related to: