Juvenile Justice Summit Considers Future of Youth Justice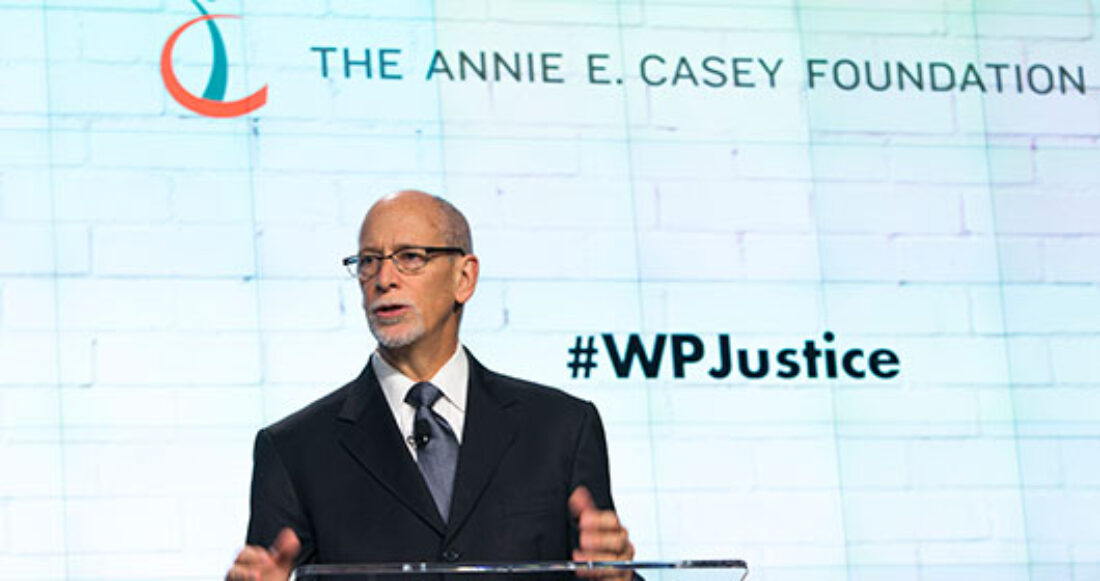 A Juvenile Justice Summit at the Washington Post recently brought together experts in the field to discuss how federal and state efforts — including a movement to end solitary confinement for youth — can improve the justice system for young people. The Annie E. Casey Foundation was the presenting sponsor, and news site Mic co-presented the summit.
Patrick McCarthy, the Foundation's president and CEO, opened the event by calling for a youth justice system that holds youth accountable, but holds itself accountable at the same time. "Is that youth justice system effective in turning young lives around?" he asked. "Are communities safer and are we using taxpayer dollars wisely?"
McCarthy said that youth development, community safety and fiscal prudence would be far better served if states closed every youth prison and replaced them with pathways to success, such as community alternatives that work. "We know that some young people will require some form of residential care and perhaps some form of secure care," he added, saying that care should take place in facilities and residential treatment programs "that are smaller, more humane and focused completely on helping young people turn their lives around."
White House Cabinet Secretary and assistant to the President Broderick Johnson spoke about the My Brother's Keeper Initiative with Pulitzer Prize-winning Washington Post journalist Wesley Lowery. Johnson emphasized the system's role in providing second chances for young people, especially opportunities for employment and education for justice-involved youth."This country cannot continue to have millions of young people off the playing field," he said.
Johnson noted that the White House launched the Fair Chance Business Pledge and Fair Chance Education Pledge to encourage employers and academic institutions to eliminate unnecessary barriers facing those with a criminal record. More than 300 employers and 25 colleges and universities have signed the respective pledges to date.
Two members of the Senate Judiciary Committee — Christopher Coons (D-Del.) and Thom Tillis (R-NC) — spoke out against solitary confinement for youth and urged the youth justice system to focus on rehabilitation rather than punishment.
Lucas County (Toledo), Ohio Administrative Judge Denise Navarre Cubbon; Mary Ann Scali, the acting executive director of the National Juvenile Defender Center and Charles "Cully" Stimson, a senior legal fellow with the Heritage Foundation, expressed the importance of alternatives to detention and incarceration for youth, treating youth in the justice system differently than adults and effective representation.
"The research tells us that kids do best at home in their communities with services — and not just low-offending kids," said Judge Cubbon. "We're talking about kids who commit some pretty serious offenses. With a system of responses to their behavior that take account of their needs — and when we join with their families in a respectful way — we can help these kids to change their lives… These are our children, not just court kids, or agency kids or foster kids. They are our children."
This post is related to: