Keeping the Family Conversation Alive: Supporting Permanence Among Youth in Foster Care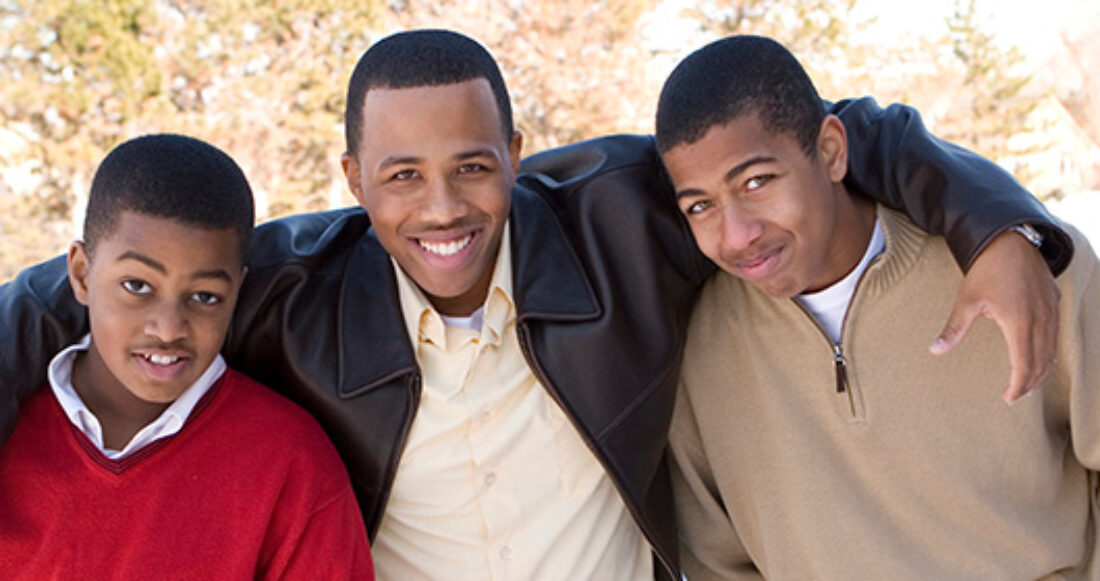 Family plays a key and enduring role in a young person's development, according to research. Parents and caregivers help adolescents gradually learn independence within healthy boundaries, and family members serve as role models for young adults navigating everything from the professional workplace to parenting duties.
The Annie E. Casey Foundation's Jim Casey Youth Opportunities Initiative recognizes the undeniable and outsized impact of family on a child's development. Accordingly, the Jim Casey Initiative — which is dedicated to helping young people emerge from foster care with the support needed to thrive as adults — is focused on promoting permanence.
A new handout, Keeping the Family Conversation Alive, shares recommendations for promoting permanence, which is a legal connection to a permanent family. This advice utilizes the latest research on adolescent brain development and applies even to young people who may have given up on the idea of legally joining a family.
Keeping the Family Conversation Alive is part of a larger resource series, called Brain Frames, which the Jim Casey Initiative created for caring adults who regularly interact with youth in foster care. The series consists of five printable handouts based on a comprehensive report, The Road to Adulthood, which offers a blueprint for aligning child welfare practices with the science of brain development during a critical timeframe — adolescence through the mid-20s.
"The research shows that, for adolescents, healthy brain development depends on experiences," says Sandra Gasca-Gonzalez, director of the Jim Casey Youth Opportunities Initiative. "The experience of being part of a stable and supportive family is integral to young people's ability to develop self-confidence, trust in others and critical-thinking skills."
Compared to their peers, young people who exit foster care without family ties are more likely to experience unintended pregnancy as well as poor outcomes related to employment, housing, education, and involvement with the criminal justice system. This issue has further implications when viewed through a lens of racial equity. African-American and Latino youth are more likely than white youth to be placed in group foster care facilities — a setting that can severely limit their exposure to potentially permanent families.
The good news is that these outcomes can change. By actively supporting permanent families — even for older youth aging out of foster care — caring adults can help young people form attachments that lead to feelings of interdependence, security and personal responsibility, which are the building blocks of healthy adulthood.
Download and print copies of Keeping the Family Conversation Alive
This post is related to: