Keeping the Family Conversation Alive: Supporting Permanence Among Youth in Foster Care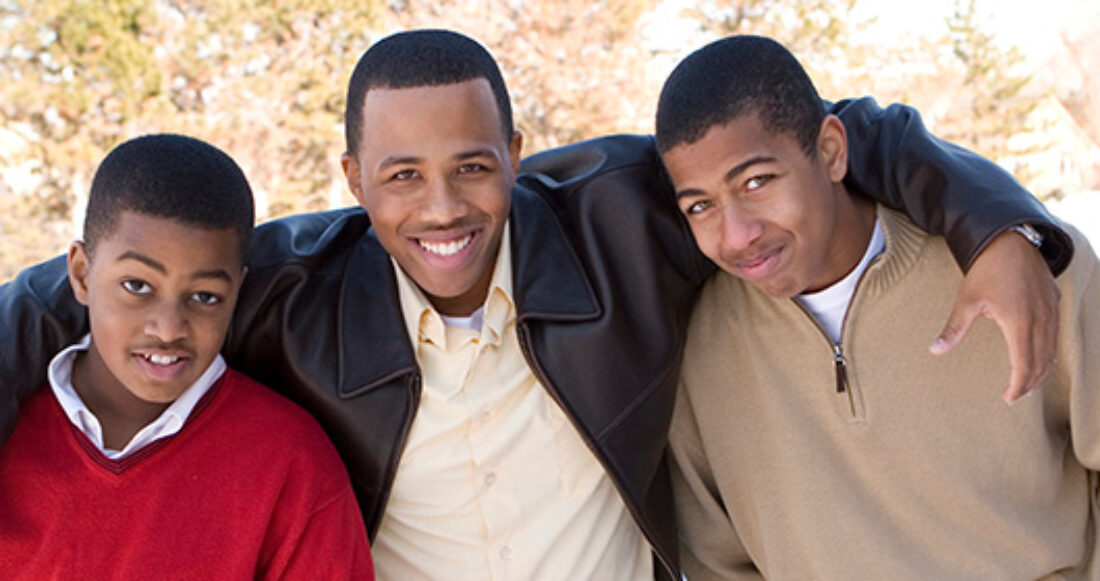 Fam­i­ly plays a key and endur­ing role in a young person's devel­op­ment, accord­ing to research. Par­ents and care­givers help ado­les­cents grad­u­al­ly learn inde­pen­dence with­in healthy bound­aries, and fam­i­ly mem­bers serve as role mod­els for young adults nav­i­gat­ing every­thing from the pro­fes­sion­al work­place to par­ent­ing duties.
The Annie E. Casey Foundation's Jim Casey Youth Oppor­tu­ni­ties Ini­tia­tive rec­og­nizes the unde­ni­able and out­sized impact of fam­i­ly on a child's devel­op­ment. Accord­ing­ly, the Jim Casey Ini­tia­tive — which is ded­i­cat­ed to help­ing young peo­ple emerge from fos­ter care with the sup­port need­ed to thrive as adults — is focused on pro­mot­ing permanence.
A new hand­out, Keep­ing the Fam­i­ly Con­ver­sa­tion Alive, shares rec­om­men­da­tions for pro­mot­ing per­ma­nence, which is a legal con­nec­tion to a per­ma­nent fam­i­ly. This advice uti­lizes the lat­est research on ado­les­cent brain devel­op­ment and applies even to young peo­ple who may have giv­en up on the idea of legal­ly join­ing a family.
Keep­ing the Fam­i­ly Con­ver­sa­tion Alive is part of a larg­er resource series, called Brain Frames, which the Jim Casey Ini­tia­tive cre­at­ed for car­ing adults who reg­u­lar­ly inter­act with youth in fos­ter care. The series con­sists of five print­able hand­outs based on a com­pre­hen­sive report, The Road to Adult­hood, which offers a blue­print for align­ing child wel­fare prac­tices with the sci­ence of brain devel­op­ment dur­ing a crit­i­cal time­frame — ado­les­cence through the mid-20s.
"The research shows that, for ado­les­cents, healthy brain devel­op­ment depends on expe­ri­ences," says San­dra Gas­ca-Gon­za­lez, direc­tor of the Jim Casey Youth Oppor­tu­ni­ties Ini­tia­tive. ​"The expe­ri­ence of being part of a sta­ble and sup­port­ive fam­i­ly is inte­gral to young people's abil­i­ty to devel­op self-con­fi­dence, trust in oth­ers and crit­i­cal-think­ing skills."
Com­pared to their peers, young peo­ple who exit fos­ter care with­out fam­i­ly ties are more like­ly to expe­ri­ence unin­tend­ed preg­nan­cy as well as poor out­comes relat­ed to employ­ment, hous­ing, edu­ca­tion, and involve­ment with the crim­i­nal jus­tice sys­tem. This issue has fur­ther impli­ca­tions when viewed through a lens of racial equi­ty. African-Amer­i­can and Lati­no youth are more like­ly than white youth to be placed in group fos­ter care facil­i­ties — a set­ting that can severe­ly lim­it their expo­sure to poten­tial­ly per­ma­nent families.
The good news is that these out­comes can change. By active­ly sup­port­ing per­ma­nent fam­i­lies — even for old­er youth aging out of fos­ter care — car­ing adults can help young peo­ple form attach­ments that lead to feel­ings of inter­de­pen­dence, secu­ri­ty and per­son­al respon­si­bil­i­ty, which are the build­ing blocks of healthy adulthood.
Down­load and print copies of Keep­ing the Fam­i­ly Con­ver­sa­tion Alive
This post is related to: