KIDS COUNT Network Brainstorms Racial Equity Strategies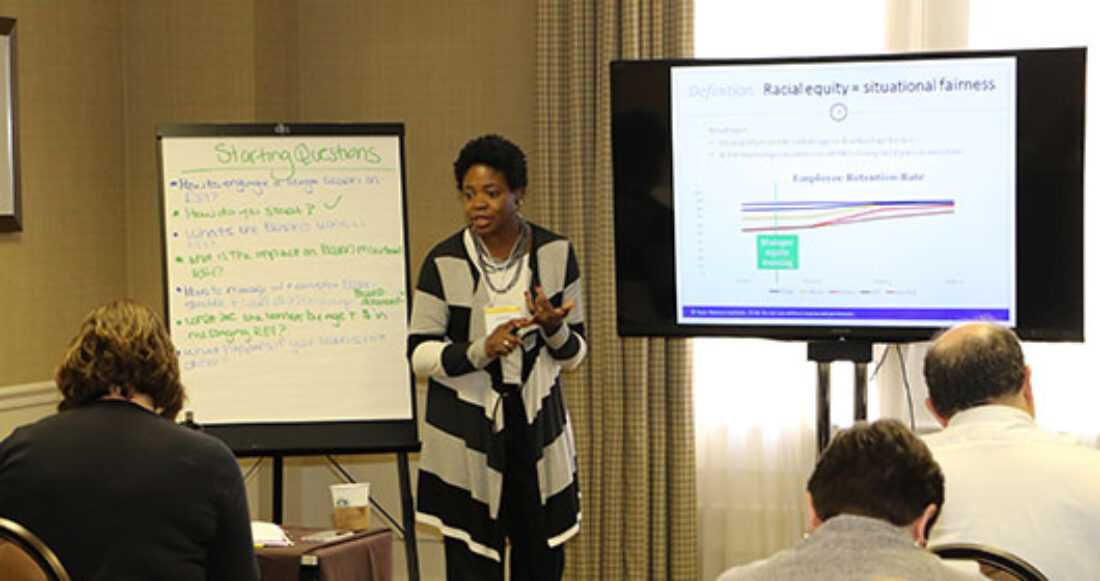 Nearly 200 child and youth advocates gathered in San Antonio earlier this fall to discuss race and ethnic equity during the annual convening of the KIDS COUNT network.
The unique focus on race during this year's conference allowed the advocates to deepen their knowledge of systemic and institutional racism while brainstorming strategies to take back to their communities.
"Quality schools, safe places to live and accessible health services are some of the key ingredients needed for children and families to thrive, and the KIDS COUNT state-based advocates are the educators on whom many decision makers rely on for sound policy formulation," said Karina Jimenez Lewis, a senior associate at the Casey Foundation. "This year's institute provided a supportive learning environment for advocates to advance policy, data and communications work infused with equity and inclusion approaches"
The KIDS COUNT network — consisting of organizations in all 50 states, the District of Columbia, Puerto Rico and the U.S. Virgin Islands — compiles state and local data on child well-being which then gets collated into the annual Data Book rankings and other data snapshots and reports. Since the 2014 release of the Race for Results policy report, the KIDS COUNT network has made it a priority to gather and disseminate more child well-being data sorted by race and ethnicity. That data is made available through the KIDS COUNT Data Center.
Experts on race and equity — which included john powell from the Haas Institute, Kamal Essaheb from the National Immigration Law Center and Alexis McGill Johnson from the Perception Institute — guided and facilitated sessions to give the KIDS COUNT leaders tools they can use in their communications and policy advocacy. Many of the strategies discussed included the need for bipartisan buy-in and the need not just to close gaps between children of color and their white counterparts, but to create tailored paths that give all children the opportunity to succeed.
And while the core of the KIDS COUNT work is state-level, former San Antonio mayor and HUD Secretary Henry Cisneros kicked off the convening with a request that the network consider using its major cities as proving grounds for many of the policies and strategies being recommended.
"The interest and demand for both deeper knowledge and practical application of the principles and tools for equity and inclusion-driven work are at an all-time high," Lewis said. "In the coming year, we expect to see our grantees develop the action plans that they created and engage more deeply with grassroots and emerging advocates."
This post is related to: