Law Enforcement Has a Powerful Role to Play in Advancing JDAI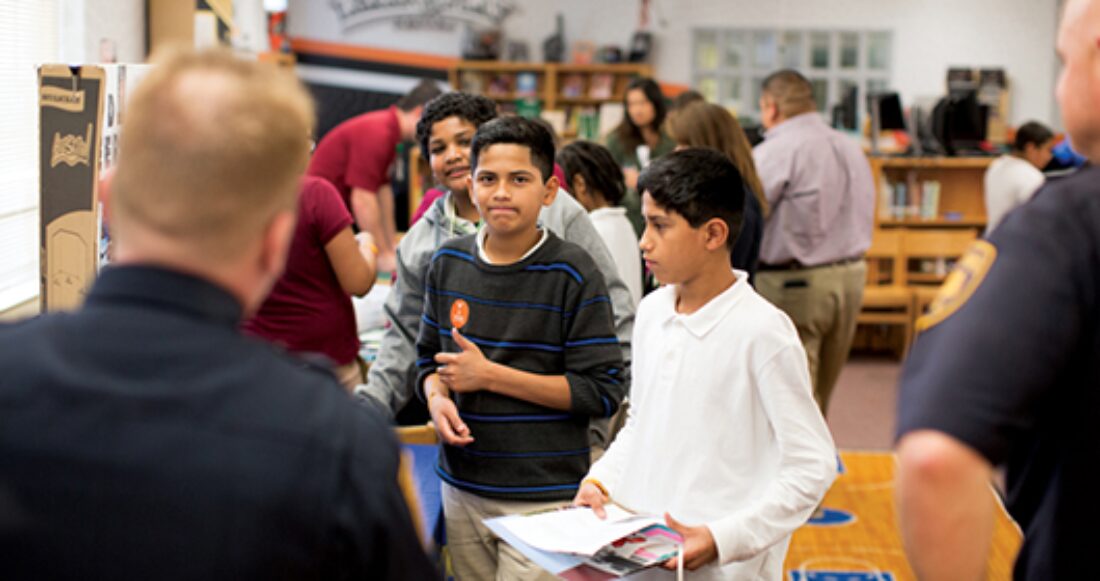 State law enforcement academies devote just 1% of their training time — about six hours total — to youth issues, according to an executive summary of the Annie E. Casey Foundation's forthcoming Forging Partnerships With Law Enforcement practice guide.
Download Forging Partnerships With Law Enforcement
The summary identifies a clear need to train law enforcement commanders and patrol officers on the developmental differences between youth and adults. This knowledge — coupled with a commitment to treating youth in age-appropriate ways — can make a powerful and positive difference in young people's lives, according to the document, which is part of a publication series focused on enhancing the work of Juvenile Detention Alternatives Initiative® (JDAI) stakeholders.
The good news? Law enforcement leaders increasingly agree that officers need more training in areas like adolescent development, juvenile justice and conflict resolution.
Some departments have even set out to make this training a priority. In Indiana's Tippecanoe County, for example, law enforcement officials participate in a program called "Policing the Teen Brain." "The training helps officers understand why kids do what they do," says Kurt Wolf, captain of the Lafayette Police Department, which operates in Tippecanoe County. "It teaches them about ways to deescalate and deal with kids who are acting out."
Wolf's comments align with one of the practice guide's core messages: That JDAI works better when law enforcement agencies are active and engaged partners. On this front, "JDAI stakeholders can do a lot to move law enforcement toward more effective and age-appropriate practices," says Nate Balis, director of the Foundation's Juvenile Justice Strategy Group.
Other topics covered in the guide and executive summary are:
How JDAI sites can forge and reinvigorate law enforcement partnerships;
How JDAI sites can leverage these partnerships to improve outcomes related to youth and public safety;
How law enforcement agencies view the juvenile justice system and their interactions with young people;
Tips for reaching consensus on an objective detention screening instrument and process; and
How to promote more effective and equitable law enforcement practices toward youth.
The full practice guide will be published in mid-2017, but the executive summary is available now.
This post is related to:
This post is part of the series: