Lessons From Casey's Strategic Coinvestor Approach to Community Change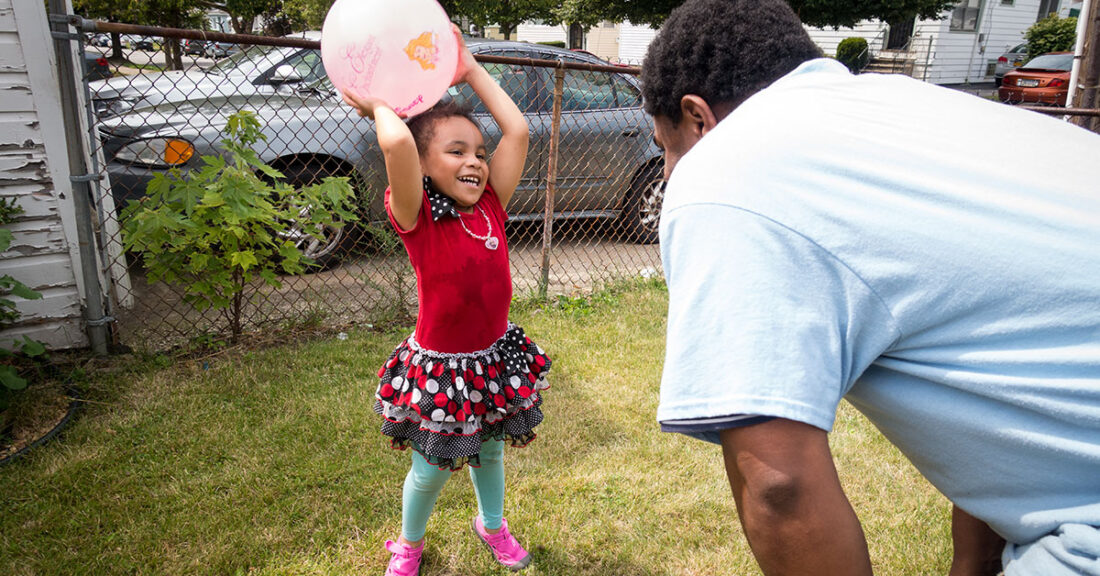 When the Annie E. Casey Foundation joined local partnerships in three communities through its Family-Centered Community Change™ (FCCC) initiative, it did so with a new approach called strategic coinvesting. A two-page infographic describes this approach, as well as lessons for both communities and funders gleaned from an evaluation of the seven-year effort.
FCCC established local partnerships in neighborhoods in Buffalo, New York; Columbus, Ohio; and San Antonio, Texas, and integrated strategies for working with parents and children together ― known as a two-generation approach ― within existing community change efforts.
"Our goal was to join, support and strengthen existing community-based initiatives, bringing not only our investments but also what we had learned about the benefits of supporting parents and children together," said Amoretta Morris, director of National Community Strategies at the Foundation.
The infographic summarizes the original eight components of the strategic coinvestor approach, including:
flexible grant funding;
a high-touch funder staffing model;
nesting an issue of focus ― in this case, two-generation strategies ― within a broader community change effort; and
facilitated networking and learning across communities.
A third-party evaluation by TCC Group documented lessons for adapting the approach in the future. The main takeaways? For both parties, the strategic coinvestor approach required a change in thinking, flexibility and honest communication. Communities had to consider how to maximize the technical assistance offered and what they hoped to gain from it.
"Casey's coinvestor approach, tested with our local FCCC partnership, played a significant role in how our local initiative established its footing as a collaborative partnership," said Henrietta Munoz, senior vice president for grant research and evaluation at the United Way of San Antonio and Bexar County. "This approach also gave us room to influence how the Foundation showed up in the community and how they supported communities like ours that are building a two-generation field."
Funders adopting this approach, the evaluation found, will need to work on building trust, being mindful of power dynamics and establishing a good fit with community partners.
This post is related to: