Lessons From the Field: Evaluating a Two-Generation Approach to Breaking the Cycle of Poverty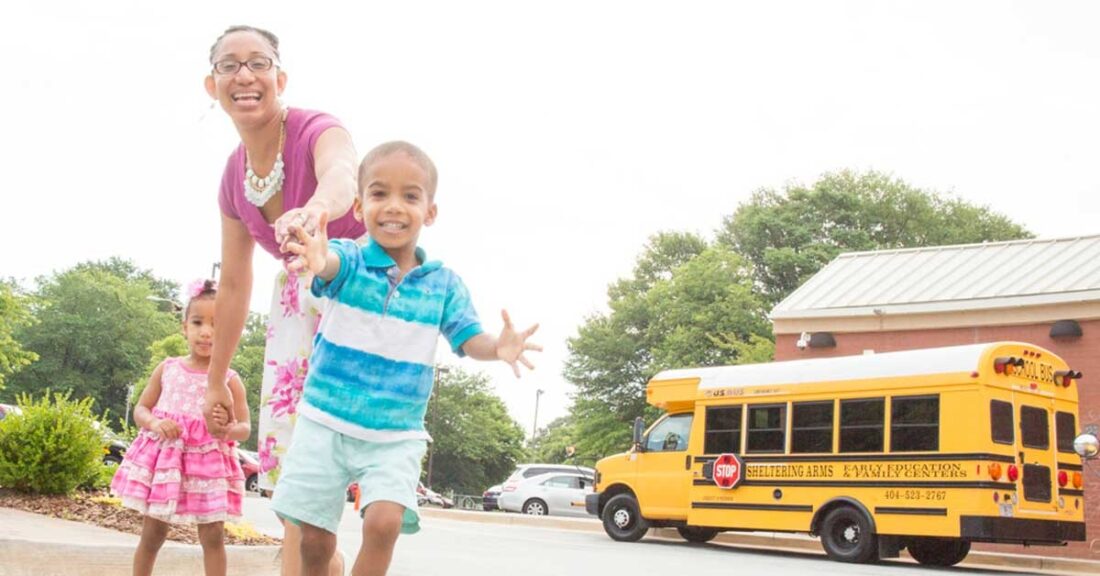 The difficult work of delivering integrated services to low-income families has gained some essential guideposts.
The source? A newly published evaluation of the Family Economic Success - Early Childhood Education (FES-ECE) pilots. The Annie E. Casey Foundation launched this initiative in October 2013 under the premise that low-income families do better when children and parents receive services simultaneously.
With few proven models to guide this two-generation approach, Casey sought to understand how organizations and systems must evolve to support entire families rather than just kids or adults alone.
The evaluation, prepared by James Bell Associates, summarizes implementation experiences and lessons learned from FES-ECE sites in Georgia, New York and Maryland.
It found that:
Program costs and funding for two-generation programs are complex. Research is necessary to determine opportunities for cost savings and funding alternatives and also to finance integrated services and infrastructure.
Building data capacity is a fundamental component of developing and sustaining a two-generation approach.
A two-generation approach can be a significant change in practice. All three evaluated sites invested substantial time and resources to train staff and develop buy-in for service delivery.
Sharing implementation lessons is critical to building local capacity as the two-generation field grows and matures.
Each site developed its own approach to integrated service delivery based on the local economy, the needs of families and other factors.
Educare and The Center for Working Families, Inc. led the FES-ECE pilot in Atlanta, Georgia. Garrett County Community Action Committee oversaw the project in Garrett County, Maryland. And Educational Alliance led the effort in New York City. A fourth pilot, coordinated by the Community Action Project of Tulsa County in Oklahoma, participated in a separate evaluation.
"Since FES-ECE first began, we have learned a lot about service delivery, organizational capacity and the resources required for two-generation approaches," says T'Pring Westbrook, the Casey senior research associate who managed the evaluation. "The FES-ECE programs are now leaders in this field and are positioned to better serve the families with whom they work and to share lessons learned with other programs interested in implementing their own two-generation approaches."
A companion report by the Casey Foundation, Investing in Innovation: Reflections on the Family Economic Success – Early Childhood Education Pilots, provides lessons and recommendations for funders interested in supporting two-generation strategies.
This post is related to: