Mapping a More Equitable Future: The Metro Atlanta Equity Atlas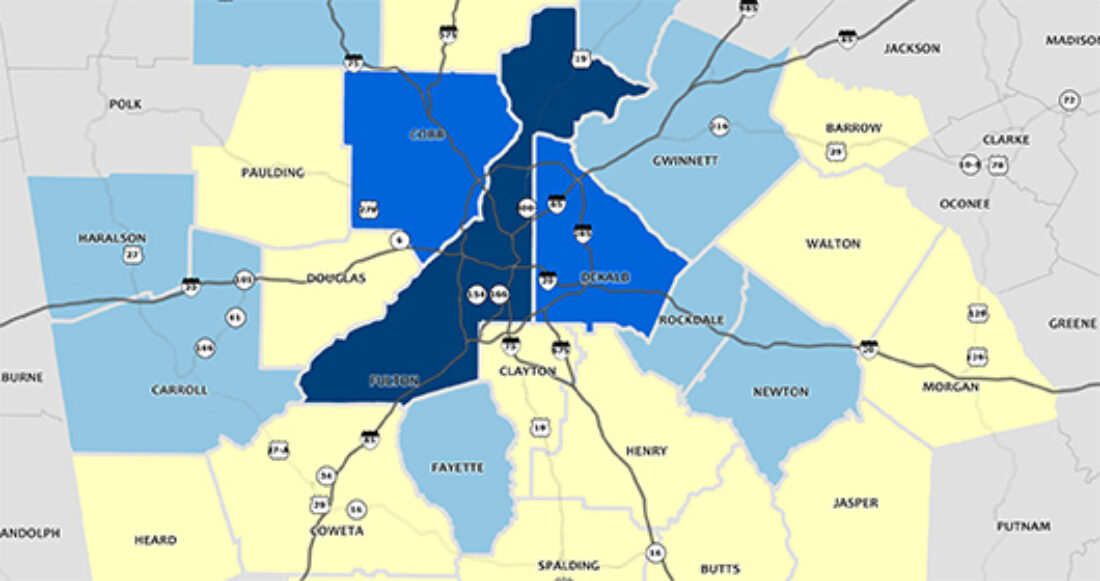 Atlanta has the highest rate of income inequality in the United States, according to a new report from the Brookings Institution. In addition, the Equality of Opportunity Project last year identified Atlanta as one of the 10 least socially mobile metro areas in the country.
The Partnership for Southern Equity's recently released Metro Atlanta Equity Atlas, however, aims to help change these bleak statistics by equipping local advocates and leaders with the data to make the case for changes in policies and practices — and increase opportunities for Atlanta's children and families.
The Metro Atlanta Equity Atlas is an online data resource that examines eight key quality-of-life indicators — economic development, education, environment, health, housing, public safety, transportation and demographics — across the 28-county metro region. The atlas has an innovative mapping tool and 200 maps that clearly reveal how where you live has a significant influence on your access to opportunities.
The atlas exposes the spatial mismatch between high concentrations of job opportunities in the northern metro area (north Fulton, north DeKalb, central Cobb, north Gwinnett and south Forsyth counties) and high rates of joblessness and poverty to the south (city of Atlanta, south DeKalb and north Clayton counties). It also demonstrates the importance of having public transit and affordable housing near commercial development that offers jobs with family-supporting wages.
The atlas is the result of a collaborative effort of more than two dozen regional organizations and the Foundation. By addressing the lack of available neighborhood-level data that can reveal barriers to social mobility, this new resource can provide elected officials and community leaders with the information they need to create a more equitable Atlanta.
This post is related to: