Members of 2014-2015 Applied Leadership Network Cohort Announced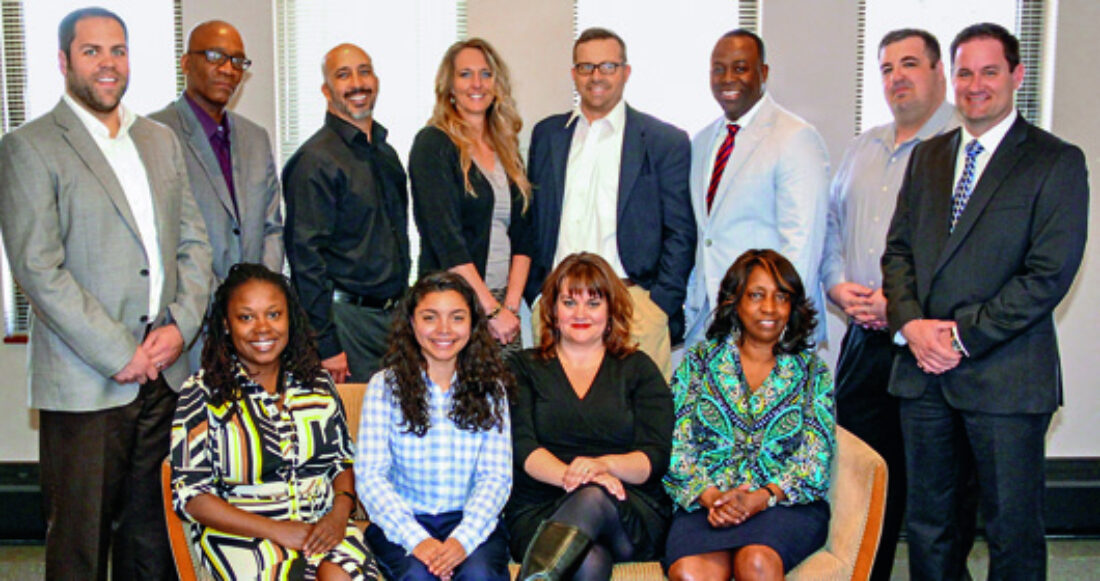 The Juvenile Detention Alternatives Initiative's Applied Leadership Network (ALN) recently announced the members of the 2014–2015 cohort. This is the network's fourth cohort and is made up of six teams representing sites in Louisiana, Maine, New Mexico, New York, Pennsylvania and South Dakota.
The ALN was established as a vehicle to enhance the knowledge, skills and leadership capabilities of key individuals working in JDAI sites. The 2014–2015 cohort members include: (seated) Erica Atwood (Pa.), Rosie Garibaldi (N.M.), Erica King (Maine), Timene Farlow (Pa.), (standing) Richard Rylance (S.D.), John Johnson (N.Y.), Nick Costales (N.M.), Tamira McMeekin (S.D.), Galan Williamson (Maine), Anthony Celestine (La.), James Czarniak (N.Y.) and Joshua Campbell (La.).
With the addition of the fourth JDAI Applied Leadership Network class, the Alumni Network's membership will expand to 53 leaders by the spring of 2015.
This post is related to: