Members of the 2013-2014 Children and Family Fellowship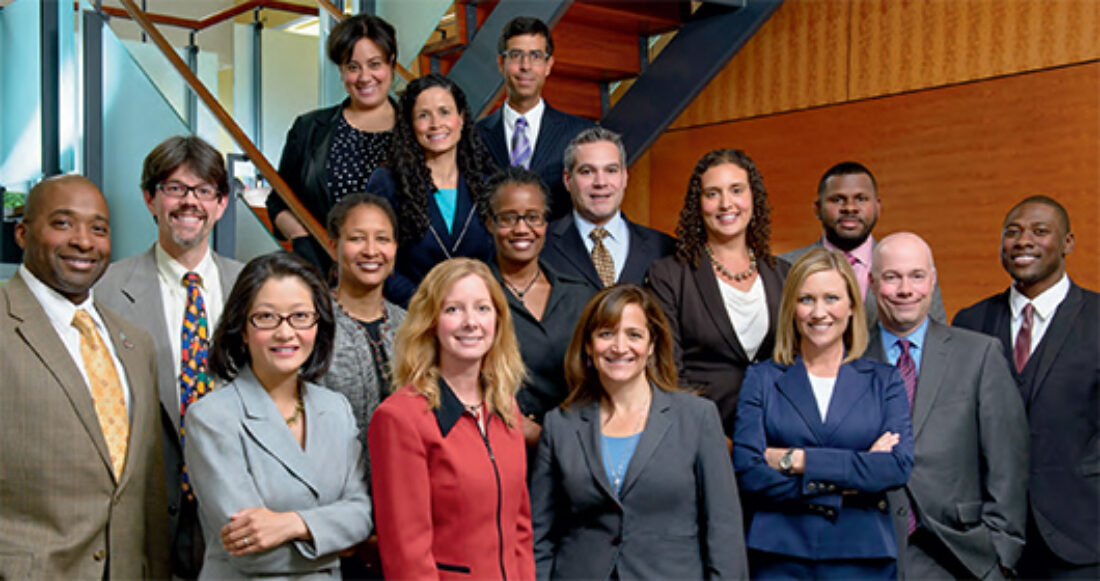 As part of the ninth class of the Children and Family Fellowship, the following community leaders are working toward system reforms that help kids and families:
Shana Brodnax
Senior Manager, K-12 Programs
Harlem Children's Zone
New York, N.Y.
Bobbi Macdonald
Executive Director
City Neighbors Foundation
Baltimore, Md.
Paul Buddenhagen
Administrator
Contra Costa County Employment and Human Services Department
Concord, Calif.
Joe Miller
Senior Vice President
National Network Wyman Center
Eureka, Mo.
Hasan Davis
Commissioner
Kentucky Department of Juvenile Justice
Frankfort, Ky.
David Newell
President and CEO
Nebraska Families Collaborative
Omaha, Neb.
Donovan Duncan
Director of Development
Cuyahoga Metropolitan Housing Authority
Cleveland, Ohio
Kim Pattillo Brownson
Director of Educational Equity
Advancement Project
Los Angeles, Calif.
Catherine Lester
Deputy Director
City of Seattle Human Services Department
Seattle, Wash.
Arva Rice
President and CEO
The New York Urban League
New York, N.Y.
Angela Romans
Principal Associate
Annenberg Institute for School Reform
Brown University
Providence, R.I.
Ryan Smith
Director of Education Programs and Policy
United Way of Greater Los Angeles
Los Angeles, Calif.
Anthony Santiago
Senior Fellow
National League of Cities
Institute for Youth, Education and Families
Washington, D.C.
Erin Stucky
Executive Vice President
KVC Health Systems
Olathe, Kan.
Kammi Siemens
Family Financial Stability Director
Goodwill Industries International
Rockville, Md.
Maria Su
Department Head
Department of Children, Youth and Their Families, City & County of San Francisco
San Francisco, Calif.
Download the 2013-14 Children and Family Fellowship Brochure with Participant Profiles
This post is related to: