More Than 3 Million Students Have Repeated a Grade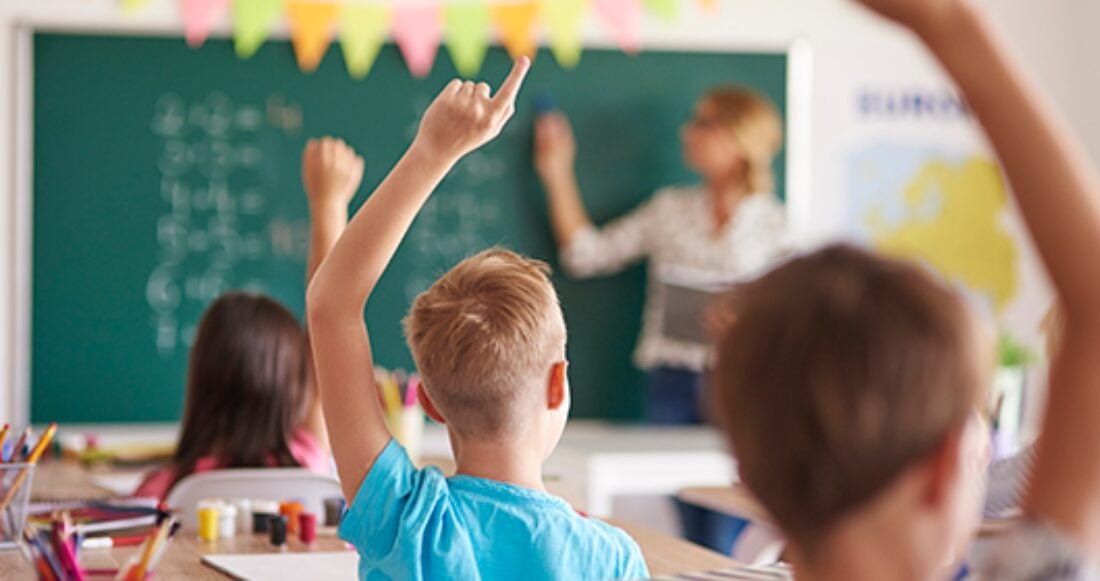 In 2015–2016, 7% of U.S. kids between the ages of 6 and 17 — 3.4 mil­lion chil­dren total — had repeat­ed one or more grades since start­ing kindergarten.
The like­li­hood that stu­dents are held back varies by loca­tion. Gen­er­al­ly speak­ing, kids in the South are more like­ly than their moun­tain state peers to repeat a grade. In Mis­sis­sip­pi, Okla­homa and Louisiana — where the repeat rate is high­est — 15% of stu­dents have been held back at least once.
Stu­dents who repeat a grade are more like­ly to per­form poor­ly in school, drop out ear­ly and have worse social-emo­tion­al out­comes, accord­ing to research. A bet­ter option for strug­gling stu­dents, experts advise, is to offer them the sup­port need­ed to catch up to their peers.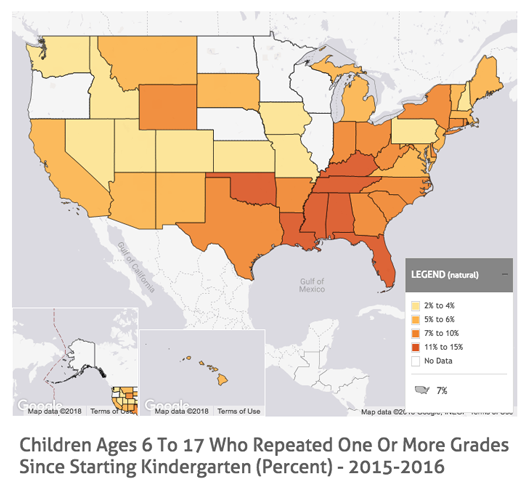 Access more edu­ca­tion data on the KIDS COUNT Data Center:
This post is related to: