Nearly 5 Million Young Americans Are Not Working or in School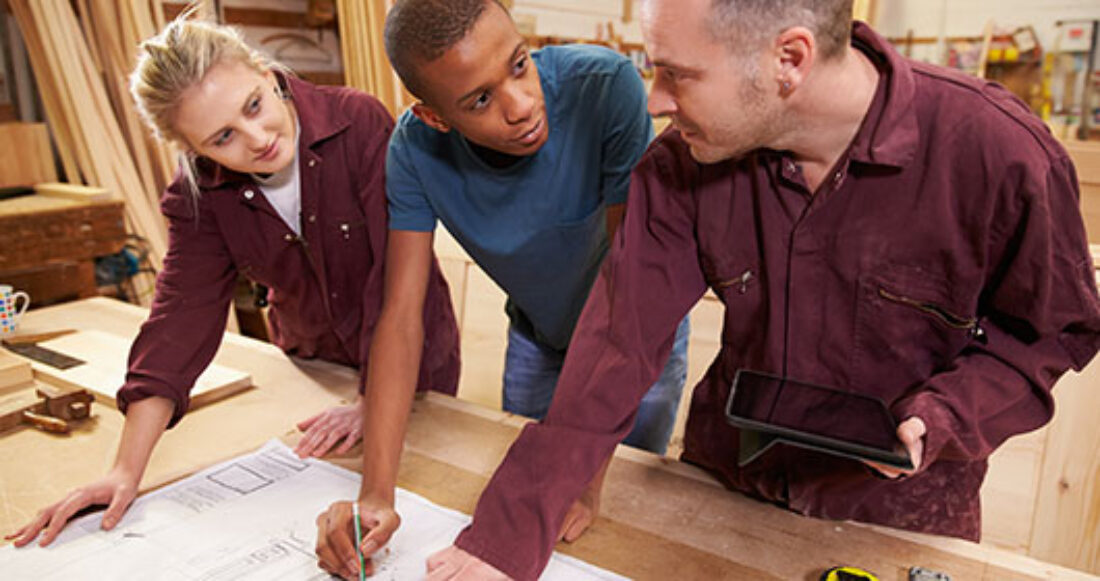 In 2015, the last full year that data is avail­able, 12% of all youth between the ages of 16 and 24 weren't in school or working.
It is the first year since the great reces­sion that the dis­con­nec­tion rate among young Amer­i­cans is below pre-reces­sion lev­els. Even so, there are 4.9 mil­lion dis­con­nect­ed youth in Amer­i­ca today.
Young adults who fall on the high­er end of this age range seem to be far­ing worse, accord­ing to the KIDS COUNT Data Cen­ter. The dis­con­nec­tion rate among 20- to 24-year-olds is 16%, which is more than dou­ble the 7% dis­con­nec­tion rate expe­ri­enced by 16- to 19-year-olds.
At the state lev­el: Eight states have report­ed a dis­con­nec­tion rate of 20% or high­er among youth ages 20 to 24. These states are: Mis­sis­sip­pi (23%), New Mex­i­co (22%), West Vir­ginia (22%), Alaba­ma (21%), Louisiana (21%), Arkansas (20%), Geor­gia (20%) and South Car­oli­na (20%).
Just one state — North Dako­ta — has report­ed a sin­gle dig­it dis­con­nec­tion rate (9%) for youth ages 20 to 24.
Dis­con­nect­ing from school and work at an ear­ly age can have long-term finan­cial con­se­quences. Detached youth need aca­d­e­m­ic and pro­fes­sion­al on-ramps to recon­nect to vital skills, knowl­edge and net­works that can help them achieve finan­cial sta­bil­i­ty and success.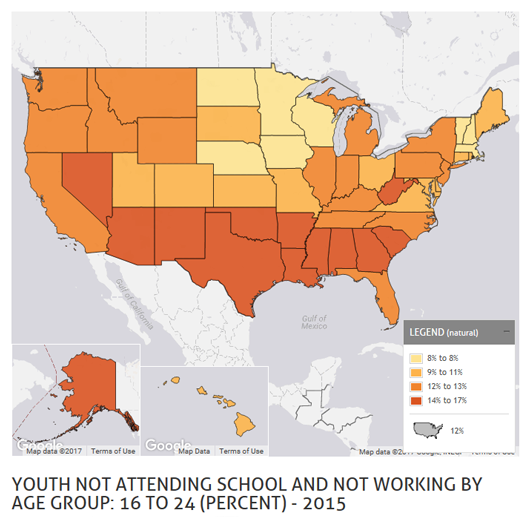 Get more eco­nom­ic well-being data — at the state and nation­al lev­el — in the KIDS COUNT Data Center.
This post is related to: