New Casey Foundation Initiative Aims to Improve Job Prospects for Young Adults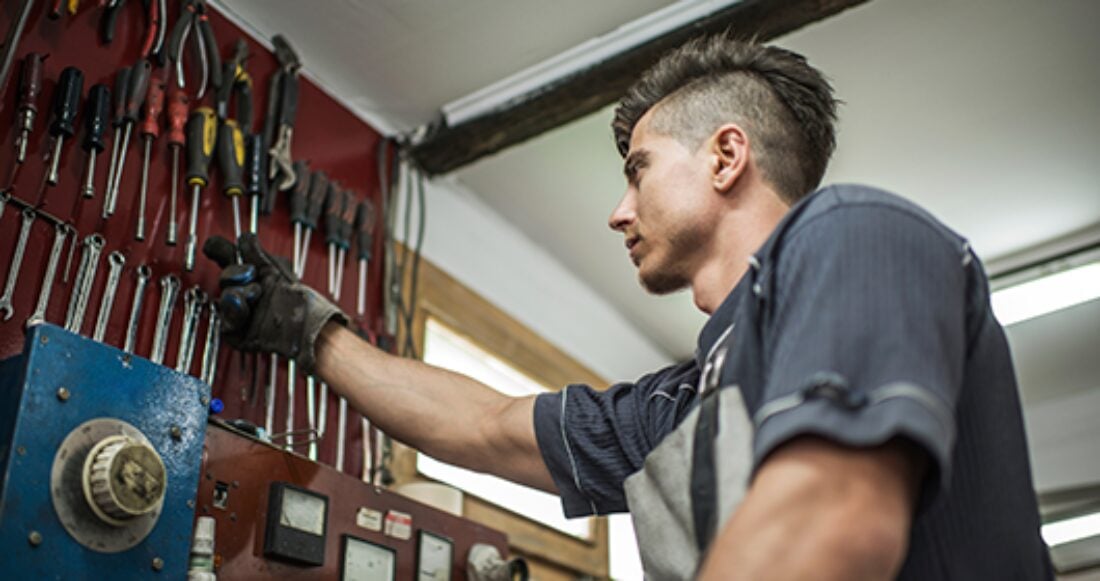 A Total of Nearly $6 Million to be Awarded Over Four Years to Programs That Strengthen the Next Generation of Workers and Meet Employer Demand
The Annie E. Casey Foundation announced today that it plans to award $6 million in grants over the next four years to increase job opportunities for America's young adults in five cities, enabling them to begin building careers and develop the skills employers need.
Through its new Generation Work initiative, the Foundation will identify effective ways to help young people from low-income families get and keep well-paying jobs. Over the next year, Casey will award an initial $100,000 planning grant to partnerships in Cleveland, Hartford, Indianapolis, Philadelphia and Seattle to pursue strategies to improve employment opportunities for young adults ages 18 to 29.
"Our future workforce is one of our nation's greatest assets, and we cannot compete globally unless it is strong," said Allison Gerber, a senior associate who oversees the Casey Foundation's investments in improving job opportunities for low-income individuals and families. "The next generation is eager to work, but we must create more avenues for young adults to develop the knowledge and experience they need to succeed in the job market."
While the Great Recession hit many hard, teens and young adults have experienced the most drastic drop in employment, data show. Millions of young people — particularly young people of color and from low-income families — face obstacles to employment or education, and the percentage of young people ages 18–29 in the job market has steadily declined in recent years. At the same time, employers often struggle to find workers with the right set of skills for available positions.
Through Generation Work, the Foundation aims to weave together two sets of strategies to better prepare youth for work: (1) Demand-driven strategies, which involve building relationships with businesses and factoring in the needs of the local economy, and (2) youth development strategies such as mentoring and on-the-job learning. Ultimately, Casey hopes to help establish local networks of workforce development organizations that serve young job seekers and have strong connections with businesses.
The participating partnerships are:
Cleveland: Towards Employment (lead organization) and partners Cuyahoga County; OhioMeansJobs|Cleveland-Cuyahoga County; and the Fund for Our Economic Future. The partnership will leverage a new program that connects employers and workers by emphasizing skills rather than educational attainment to create more job opportunities for young adults who commonly experience barriers to employment.
Hartford: United Way of Central and Northeastern Connecticut (lead organization) and partners Capital Workforce Partners, Hartford Foundation for Public Giving, Hartford Opportunity Youth Collaborative, Our Piece of the Pie and Workforce Solutions Collaborative of Metro Hartford. Together, they aim to link young adults with education, training and employment by improving coordination and collaboration among industry-specific approaches and youth initiatives — and to expand successful approaches to additional organizations focused on youth, employment and training.
Indianapolis: Goodwill Industries of Central Indiana (lead organization) and partners EmployIndy, the Indiana Department of Workforce Development, Conexus Indiana, the Office of Family and Social Services Administration and Ivy Tech Community College. This partnership seeks to use lessons from Goodwill's adult public charter school, The Excel Center, to better align state education, funding and work support programs — such as those for child care vouchers and transportation — to improve young adults' access to certifications and on-the-job learning experiences, leading to better employment opportunities.
Philadelphia: Job Opportunity Investment Network (lead organization) and partners District 1199C Training & Upgrading Fund, Youth Build Philadelphia Charter School and Philadelphia Youth Network. These organizations will leverage their collective experience to bring together the best efforts of employers, funders, policymakers and practitioners to match training and on-the-job learning with the skills needed in the workplace.
Seattle: SkillUp Washington (lead organization) and partners Community Center for Education Results, South Seattle Community College, Puget Sound Educational Service District, Port Jobs, Workforce Development Council of Seattle-King County, King County Education and Employment Resources and Seattle Education Access. Together, they seek to embed paths to employment in state-funded dropout recovery programs, connecting young adults with opportunities in trades and logistics and with training for jobs in the maritime, construction and advanced manufacturing industries.
These diverse partnerships are in places with entry-level job opportunities for young people and have demonstrated a promising approach to young adult employment, with a particular focus on those facing some of the greatest obstacles to getting a job. They also have shown the ability to effectively implement services for young job seekers and employers; and the potential to help foster broader uptake of their approaches in their respective geographic areas, among other strengths.
They will use the Foundation's initial award to plan for the implementation and evaluation of their strategies to increase young adults' access to job opportunities. Subsequent funding, which could extend to a total eight years, will support implementing and documenting the impact of their efforts and promoting the use of these strategies on a broad scale in the public, private and nonprofit sector.
This post is related to: