New Casey Twitter Chat Series: Transforming Foster Parenting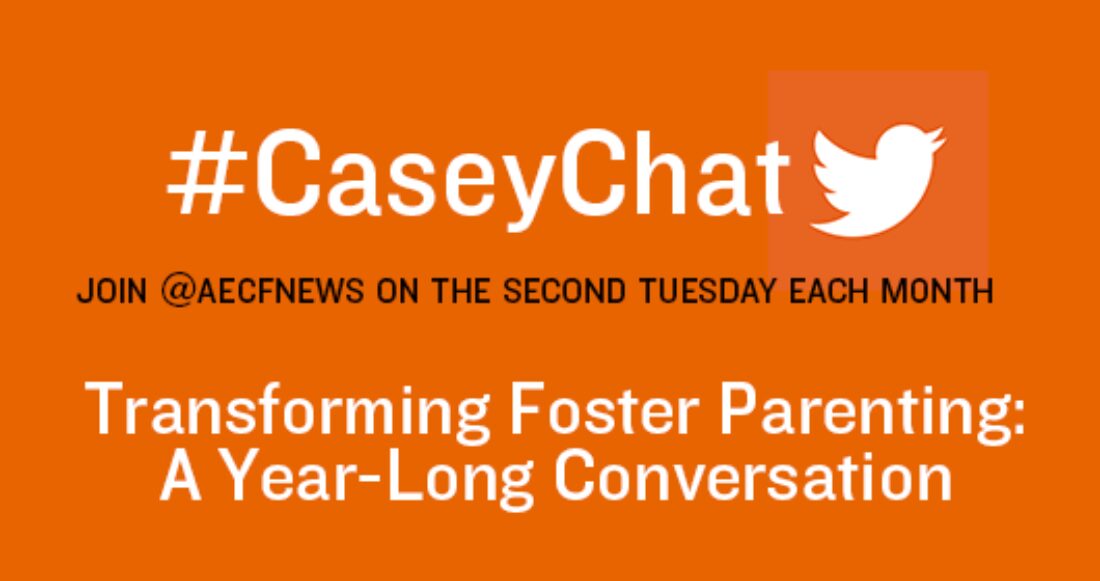 The Casey Foundation is launching a monthly Twitter chat series to explore foster parenting and how to ensure all children and youth receive the developmentally appropriate care they need. Kim Stevens with the North American Council on Adoptable Children will kick off the series on February 14, 2016.
Each month, Casey will discuss topics revolving around the theme "Transforming Foster Parenting," based on topics highlighted in Casey's A Movement to Transform Foster Parenting. This 2016 report offers thoughts on how agencies can build their community of caregivers while encouraging individuals who already foster to continue their commitment to children.
Scheduled for the second week of each month, chats will feature guest experts who will weigh in on different topics. The chat series aims to address challenges parents may face, empower and encourage current foster parents and provide those considering foster parenting a forum to learn and share questions.
This month's chat will take place on 2 p.m. to 3 p.m., Tuesday, February 14, and will focus on answering the question: "What is foster parenting?" A foster parent advocate and nationally respected trainer, Stevens will chat on behalf of the North American Council on Adoptable Children, which promotes and supports permanent, loving families for children and youth in care.
Follow @AECFNews and #caseychat to tune in for the chat, as well as @NACAC_Adopt (Twitter handle of North American Council on Adoptable Children.) Also, look out for announcements on March's chat and check back on Casey Connects for tweet chat highlights following February 14.
This post is related to: