New Conversation Guides Equip Young Leaders to Advance Equity and Inclusion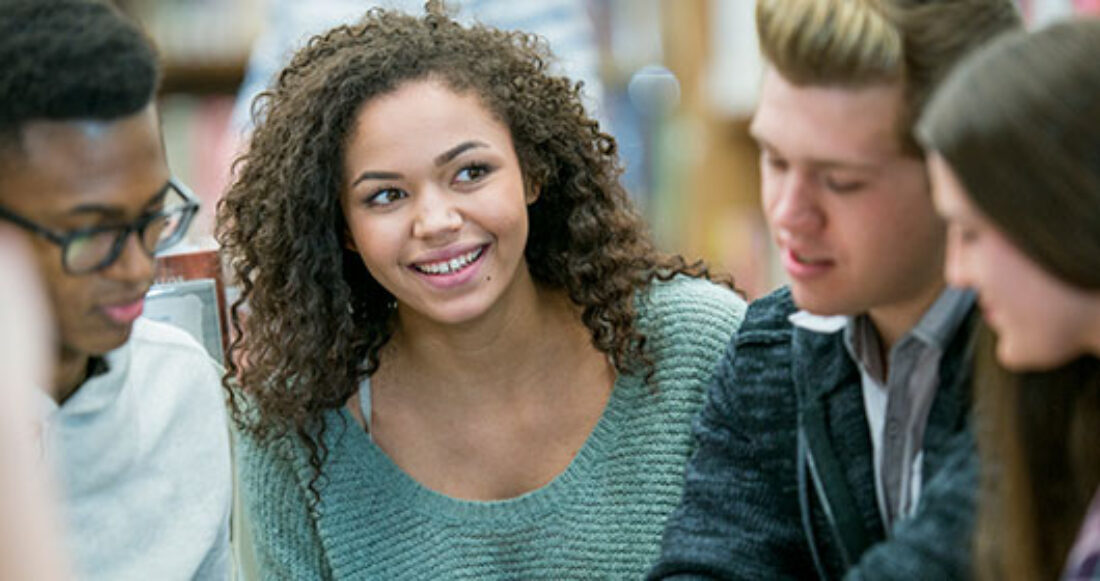 The Casey Foundation has developed a set of four guides with meeting materials for leaders to hold facilitated conversations about dismantling racism within systems that affect young people.
The Equity Conversation Guides for Young Leaders and Partners provide step-by-step instructions for facilitators to lead groups of young people in understanding the history of structural racism and how it operates today. Groups will learn about important terms and concepts for discussing racism and equity, make group agreements that encourage open and productive conversation and learn how youth organizing has produced lasting positive change. The guides include interactive activities, handouts and posters appropriate for a data walk.
"The only way we can truly chart the course that will lead to lasting improvements is to recognize and acknowledge racial bias and how it has influenced our public systems," says Sandra Gasca-Gonzalez, director of the Foundation's Jim Casey Youth Opportunities Initiative, which produced the guides. "Young people have always stood on the front lines of social and political change, and they can and will be powerful leaders in dismantling the racist structures that stand in the way of opportunity and successful adulthood for all."
Four guides make up the Equity Conversation Guides for Young Leaders and Partners series:
Understanding the Basics: Core Concepts and Terms
This document introduces foundational knowledge about the relevant concepts for advancing equity and inclusion. Learning these key concepts in peer groups facilitates deeper discussion, introspection and critical thinking, allowing leaders to apply their understanding of equity from personal experience in their work toward systemic change.

Digging Deep: Historical Context of Child Welfare Systems
This document takes a comprehensive look at how race has operated in the child welfare and youth justice systems from the 1600s through today. To engage in leadership and advocacy in meaningful ways, young people must understand the context of child welfare systems and how various policies and practices can affect children and families differently.

Discovering Self: Identity and Culture
Some young people who have been in foster care might identify with several cultures and communities, while some might not know where they come from. Establishing one's place and role in equity and inclusion work must include a journey of personal understanding and reflection. This guide is designed to enable adult facilitators to explore these complex themes in a strengths-based environment with young leaders and advocates who have experienced foster care.

Sharing Power: History and Contributions of Organizing in the Continuum of Youth Engagement
Understanding the historical context of youth leadership and advocacy allows young people to fully appreciate the influence they can have and the political dynamics involved in advocacy. This conversation provides them with an opportunity to learn about the central role that young people have played in systems change with an equity and inclusion lens.
After introducing the core concepts, facilitators are invited to work through the guides in a way that makes sense for their group.
"These are results-focused guides," Gasca-Gonzalez says. "We hope they will empower young people to move from understanding themselves to building relationships to developing tangible solutions."
Learn about the Foundation's seven steps to equity and inclusion
This post is related to: