New Health Equity Tool Tracks How the Pandemic is Affecting Communities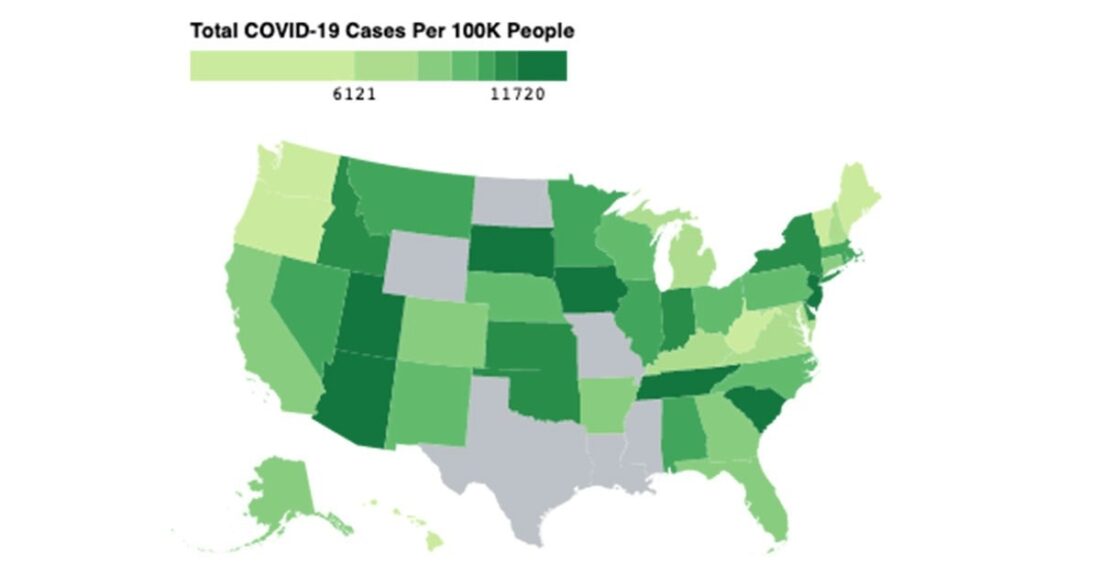 Researchers are using data to map the COVID-19 pandemic's impact across the nation and illus­trate its dis­pro­por­tion­ate­ly dev­as­tat­ing toll on Black and Lati­no communities.

Called Health Equi­ty Track­er, the new tool is designed to aid pol­i­cy­mak­ers and lead­ers in iden­ti­fy­ing exist­ing racial health inequities so that they can shift resources to the hard­est hit communities.

The Satch­er Health Lead­er­ship Insti­tute at More­house School of Med­i­cine in Atlanta launched the track­er, and the Annie E. Casey Foun­da­tion joined a con­sor­tium of fun­ders — includ­ing Gilead Sci­ences, Google​.org and CDC Foun­da­tion — to sup­port its development.
"The Health Equi­ty Track­er is an impor­tant resource for com­mu­ni­ties, deci­sion mak­ers and researchers to under­stand and close the racial gap in health out­comes and ensure that all com­mu­ni­ties have equi­table access to health ser­vices," says T'Pring West­brook, a senior research asso­ciate at the Casey Foundation.
The track­er maps the num­ber of COVID-19 cas­es, hos­pi­tal­iza­tions and deaths across the Unit­ed States by race, eth­nic­i­ty, gen­der, socioe­co­nom­ic sta­tus and oth­er social and polit­i­cal deter­mi­nants of health. Users can cus­tomize search­es at the coun­ty, state, ter­ri­to­ry or nation­al level.
The track­er also high­lights data gaps. For exam­ple: It shows that many states do not record infor­ma­tion for Amer­i­can Indi­an, Alas­ka Native, Native Hawai­ian and Pacif­ic Islander racial cat­e­gories. In doing so, the tool under­scores how miss­ing data can mask health inequities among pop­u­la­tions and ren­der them invis­i­ble in the public's perception.
Beyond map­ping pan­dem­ic-relat­ed data, the tool also tracks med­ical con­di­tions asso­ci­at­ed with COVID-19 — includ­ing COPD and dia­betes — as well as social fac­tors, such as pover­ty rates and health insur­ance cov­er­age. Devel­op­ers plan to expand the plat­form, adding data relat­ed to men­tal health, peo­ple with dis­abil­i­ties, indi­vid­u­als who are LGBTQ, and more.
This post is related to: