New Initiative Harnesses Higher Ed's Role in Strengthening Local Communities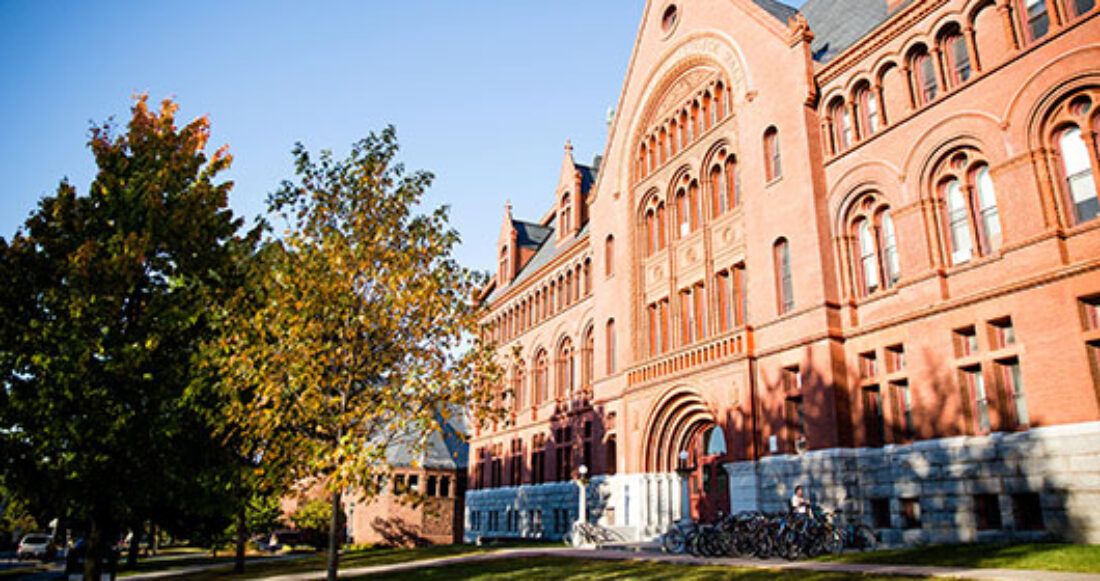 Thir­ty-one schools across the Unit­ed States have been select­ed to par­tic­i­pate in the High­er Edu­ca­tion Anchor Mis­sion Ini­tia­tive. This new effort, which is fund­ed by the Annie E. Casey Foun­da­tion, aims to help col­leges and uni­ver­si­ties strate­gi­cal­ly lever­age their capac­i­ty to strength­en local communities.
The ini­tia­tive is a joint project of the Coali­tion of Urban and Met­ro­pol­i­tan Uni­ver­si­ties (CUMU) and the Democ­ra­cy Col­lab­o­ra­tive. Both orga­ni­za­tions have been work­ing with the Foundation's sup­port to help anchors — large insti­tu­tions like hos­pi­tals and uni­ver­si­ties — use their intel­lec­tu­al, social and finan­cial assets to dri­ve eco­nom­ic oppor­tu­ni­ty and trans­form dis­in­vest­ed neigh­bor­hoods into thriv­ing communities.
"U.S. col­leges and uni­ver­si­ties col­lec­tive­ly employ over 4 mil­lion peo­ple, spend over $43 bil­lion each year and hold over half a tril­lion dol­lars in their endow­ments," says Ted Howard, pres­i­dent of The Democ­ra­cy Col­lab­o­ra­tive. ​"Imag­ine if those resources were invest­ed in our nation's most under-served com­mu­ni­ties. The poten­tial is enormous."
Through in-per­son and online activ­i­ties, the 31 par­tic­i­pat­ing insti­tu­tions will share insights on set­ting strate­gic goals, imple­ment­ing polices, col­lect­ing data and engag­ing key stake­hold­ers to advance their work as anchors. Ulti­mate­ly, the schools will strive to use their hir­ing, pur­chas­ing and invest­ing pow­er to increase oppor­tu­ni­ties for low-income res­i­dents in local neighborhoods.
"Whether pub­lic or pri­vate, our mem­bers share a sense of oblig­a­tion to their com­mu­ni­ties," says Bob­bie Laur, CUMU's exec­u­tive direc­tor. ​"This ini­tia­tive will guide uni­ver­si­ties across the coun­try to expand cur­rent col­lab­o­ra­tive work and to form more strate­gic part­ner­ships that improve eco­nom­ic and social well-being."
Mem­bers of the High­er Edu­ca­tion Anchor Mis­sion Ini­tia­tive also belong to CUMU's exist­ing net­work. In addi­tion, six insti­tu­tions par­tic­i­pat­ed in The Democ­ra­cy Collaborative's Anchor Dash­board Learn­ing Cohort with an end goal of devel­op­ing new ways to track how anchor strate­gies impact com­mu­ni­ties. These six insti­tu­tions are: SUNY Buf­fa­lo State, Cleve­land State Uni­ver­si­ty, Drex­el Uni­ver­si­ty, Rut­gers Uni­ver­si­ty-Newark, Uni­ver­si­ty of Mis­souri-St. Louis and Vir­ginia Com­mon­wealth University.
The col­leges and uni­ver­si­ties par­tic­i­pat­ing in the High­er Edu­ca­tion Anchor Mis­sion Ini­tia­tive are:
Augs­burg University
Cal­i­for­nia State Uni­ver­si­ty Los Angeles
Cleve­land State University
Col­lege of Stat­en Island
Drex­el University
Flori­da Atlantic University
George­town University
Indi­ana Uni­ver­si­ty Northwest
Indi­ana Uni­ver­si­ty-Pur­due Uni­ver­si­ty Indianapolis
Johns Hop­kins University
Mar­quette University
Met­ro­pol­i­tan State Uni­ver­si­ty (Minneapolis/​St. Paul)
Met­ro­pol­i­tan State Uni­ver­si­ty of Denver
Port­land State University
Pur­due Uni­ver­si­ty Northwest
Rut­gers University-Camden
Rut­gers University-Newark

SUNY

Buf­fa­lo State
Tow­son University
Uni­ver­si­ty of Arkansas at Lit­tle Rock
The Uni­ver­si­ty of Chicago
Uni­ver­si­ty of Denver
Uni­ver­si­ty of Louisville
Uni­ver­si­ty of Michigan-Dearborn
Uni­ver­si­ty of Mis­souri-St. Louis
Uni­ver­si­ty of Pittsburgh
Uni­ver­si­ty of San Diego
Vir­ginia Com­mon­wealth University
Wag­n­er College
Weber State University
York Uni­ver­si­ty
This post is related to: