New Recruits Join Network Aimed at Promoting Diversity in Evaluation Sector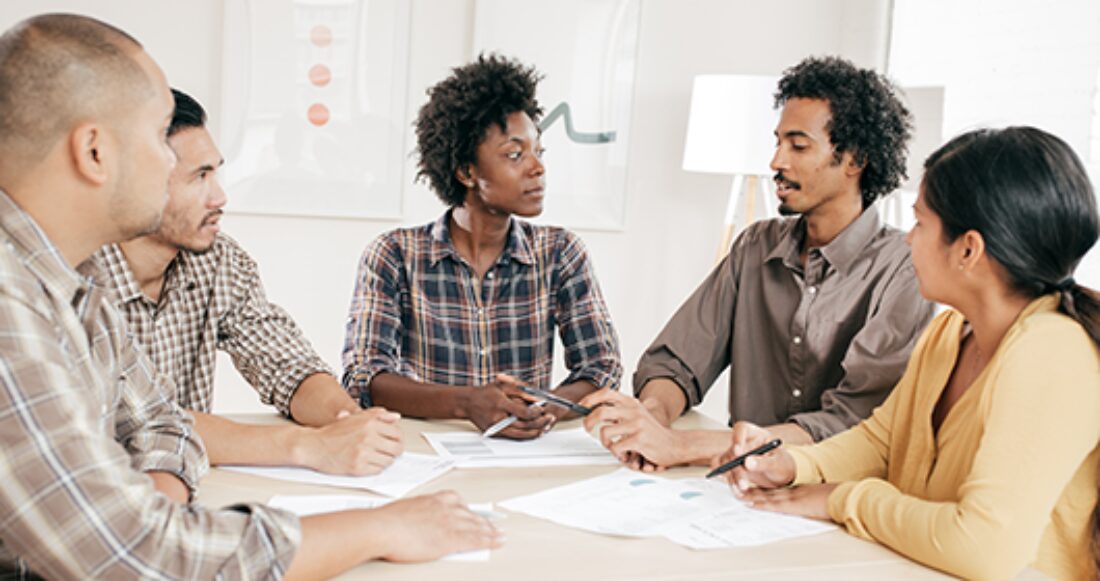 The Casey Foun­da­tion has select­ed a new group of eval­u­a­tors and researchers to join its net­work of eval­u­a­tion experts from his­tor­i­cal­ly under­rep­re­sent­ed racial and eth­nic minor­i­ty groups.
The new recruits, which include 24 eval­u­a­tors and researchers and two eval­u­a­tion firms, will join the Advanc­ing Col­lab­o­ra­tive Eval­u­a­tion (ACE) Net­work. The group com­pris­es expe­ri­enced eval­u­a­tors from under­rep­re­sent­ed racial and eth­nic groups who are avail­able to con­duct eval­u­a­tions for foun­da­tions, think tanks, non­prof­its, research insti­tutes and oth­er pro­duc­ers and con­sumers of eval­u­a­tion who rec­og­nize the val­ue of greater diver­si­ty in the eval­u­a­tion field.
Along with the 65 net­work mem­bers select­ed when the net­work was first launched in 2014, the new recruits will be list­ed in a data­base that Casey and oth­er fun­ders can con­sult dur­ing the selec­tion process for eval­u­a­tion con­tracts. They will also receive invi­ta­tions to par­tic­i­pate in eval­u­a­tion-relat­ed net­work­ing and infor­ma­tion about RFPs, job announce­ments and oth­er pro­fes­sion­al or con­tract­ing opportunities.
New net­work mem­bers include African-Amer­i­can, Asian, His­pan­ic and Native Amer­i­can men and women with exper­tise in such fields as edu­ca­tion, polit­i­cal sci­ence, busi­ness, eco­nom­ic devel­op­ment, crim­i­nol­o­gy, law, human devel­op­ment and fam­i­ly stud­ies, social work, clin­i­cal psy­chol­o­gy, pub­lic health, child wel­fare, human ser­vices and hous­ing and com­mu­ni­ty devel­op­ment. They hail from Albu­querque; Atlanta; Austin; Brook­lyn; Chica­go; Los Ange­les; Lub­bock, Texas; San Fran­cis­co; Seat­tle; Shawano Coun­ty, Wis­con­sin; and Wash­ing­ton, D.C.
The ACE Net­work is a pro­gram of the Expand­ing the Bench® ini­tia­tive, which aims to increase diver­si­ty with­in the Foun­da­tion's cur­rent pool of expert researchers and eval­u­a­tors. The ini­tia­tive is sup­port­ed by the Foun­da­tion and fun­ders advi­so­ry com­mit­tee that includes the fol­low­ing rep­re­sen­ta­tives and orga­ni­za­tions: Jas­mine Hay­wood, Lumi­na Foun­da­tion: Denise Her­rera, Robert Wood John­son Foun­da­tion; Jack­ie Kaye, Well­spring Advi­sors; Veron­i­ca Olaz­a­bal, Rock­e­feller Foun­da­tion; Debra Joy Perez, Gor­don and Bet­ty Moore Foun­da­tion; and Mau­rice Samuels, MacArthur Foundation.
"Increas­ing diver­si­ty in the field of research and eval­u­a­tion helps fun­ders to view issues or prob­lems from mul­ti­ple per­spec­tives and van­tage points, expands our knowl­edge base and makes for bet­ter sci­ence and social inno­va­tion," said Kim­ber­ly Spring, Casey's direc­tor of Research and Evaluation.
Kan­tahya­nee Mur­ray, who leads the Expand­ing the Bench ini­tia­tive, said the ACE data­base and net­work can help con­nect fun­ders and oth­ers inter­est­ed in equi­table eval­u­a­tion with eval­u­a­tors from under­rep­re­sent­ed groups. ​"Employ­ing devel­op­ers and eval­u­a­tion experts of col­or increas­es the cul­tur­al rel­e­vance and con­text of research on com­mu­ni­ties of col­or," she said.
To learn how you can use the ACE Net­work data­base to find eval­u­a­tor ser­vices, please con­tact Sara Padil­la.
This post is related to: