New Report: Young People in Foster Care on How States Can Remove Barriers to Normalcy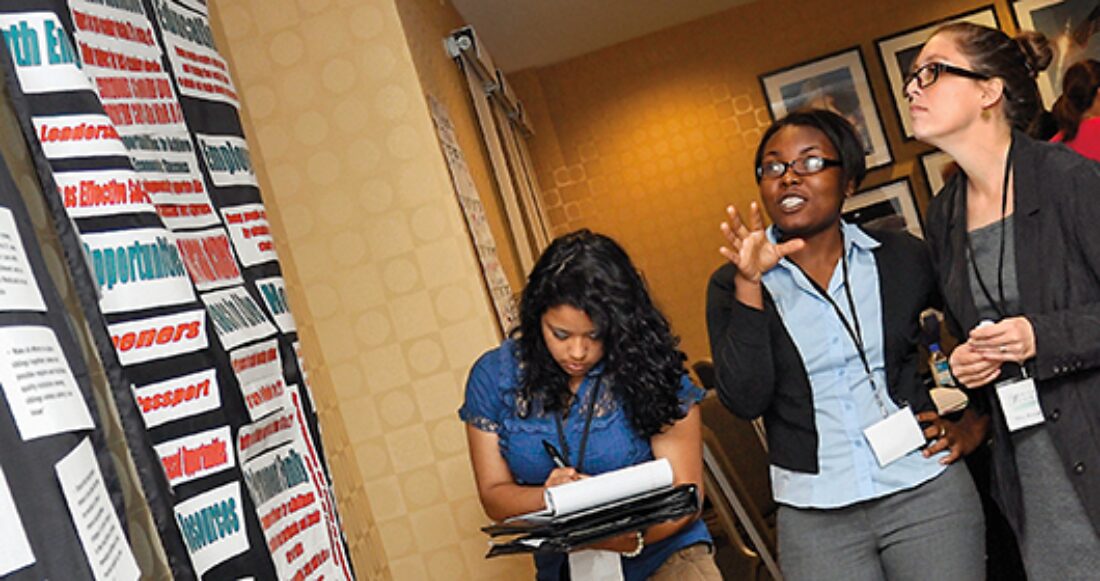 To thrive in adulthood, young people in foster care say they need four basic considerations: 1) connections to family and caring relationships; 2) a reduced use of group placements; 3) a more rigorous selection and training process for foster parents; and 4) greater opportunities to make their own decisions and learn from experience.

These are the findings of the Jim Casey Youth Opportunities Initiative's most recently released report, What Young People Need to Thrive: Leveraging the Strengthening Families Act to Promote Normalcy. The report offers insights from young people around the country who are in, or have been in, foster care.

Released Nov. 12 at the Jim Casey Initiative's annual national convening in Clearwater Beach, Florida, the report is an effort to assist state child welfare agencies and policymakers as they move to implement the Preventing Sex Trafficking and Strengthening Families Act (Strengthening Families Act). The new federal law includes key provisions designed to improve the experiences of young people in foster care.

In the report, young people who are in, or have been in, foster care provide candid recommendations for reforms that will enable young people in foster care to experience more normal, healthy growing-up activities as they grow into adulthood.
The report illustrates how normalcy — from playing extracurricular sports to having an after-school job to being allowed to travel on vacation with one's foster family — leads to better outcomes for older youth in foster care.

As the report notes, critical provisions of the Strengthening Families Act that promote normalcy include:
the requirement for states to implement a "reasonable and prudent parent" standard that allows caregivers to make more daily decisions for young people in their care;
a mandate that child welfare systems engage all young people in their case planning beginning at age 14; and
the elimination of the use of the court ordered permanency goal of Another Planned Permanent Living Arrangement (APPLA) as a permanency goal for children under 16, as well as the addition of case planning and oversight requirements when the goal is used.
Download a copy of What Young People Need to Thrive: Leveraging the Strengthening Families Act to Promote Normalcy
This post is related to: