New Resources Support Efforts to Integrate Civic Data to Solve Problems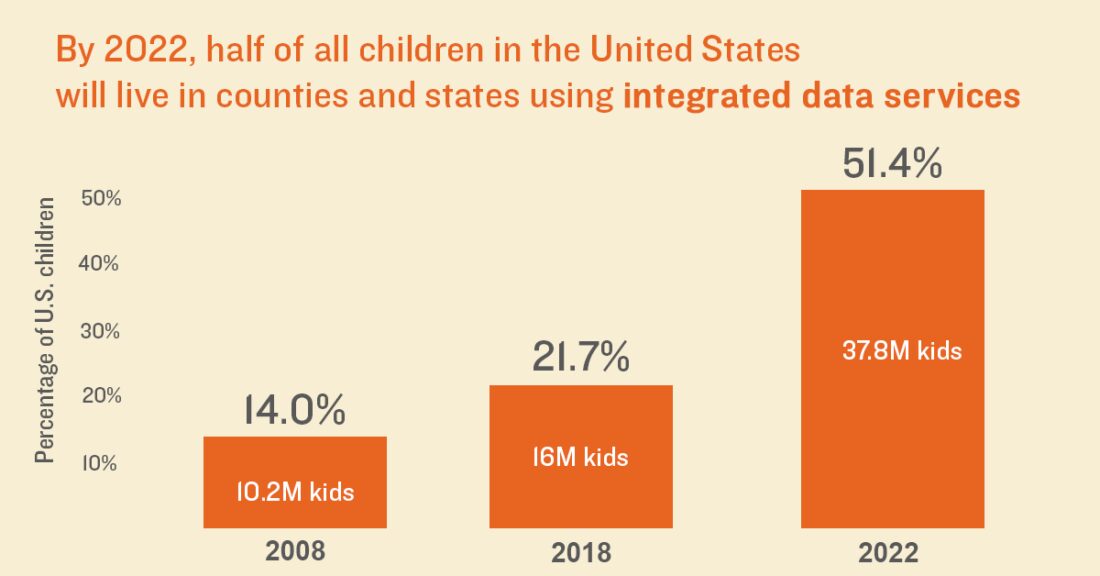 Casey Foundation grantees have published two new resources to help state and local governments navigate the substantial challenges associated with collecting, linking, cleaning and securing data in the public interest.
An increasing number of governments are embracing integrated data systems (IDS) — the use of data they already collect as a strategic asset for developing better policies and programs. At least a dozen states and a dozen local governments have mature or emergent data systems that integrate information from across their social services, schools, courts and other systems, according to Actionable Intelligence for Social Policy (AISP). By using the cost-effective data in these systems to make connections across child- and family-serving programs, governments have improved outcomes for children in foster care, created more effective and less expensive care options for vulnerable citizens and launched the first county-based "pay for success" initiative in the United States to stabilize homeless parents and more quickly reunify families.
The Resource Guide to Data Governance and Security, by the National Neighborhood Indicators Partnership (NNIP), includes a thorough review of the important legal guidelines that govern successful data initiatives, as well as best practices for ensuring private information is stored and used securely. In conjunction with the report, NNIP catalogued 50 data-sharing agreements from members of its national network for interested governments to use as templates for new data integration initiatives.
Technology for Civic Data Integration, published by the MetroLab Network, guides governments, universities and nonprofits in solving technical challenges to transform raw data into knowledge that is useful for public and civic leaders. Written with AISP and NNIP, the report draws on the broad experience of all three networks to describe key considerations to building and sustaining IDS, including:
how to manage the five phases of the data integration lifecycle, from initial collection to analysis and dissemination;
when to select commercial and proprietary technology solutions and when to prefer open-source and open-standard products;
where to store and how to organize integrated data — on site, in the cloud and with what metadata and structure; and
how to staff IDS in different contexts, including model job descriptions for four distinct professional roles.
AISP will use these reports as part of its program to provide technical assistance to state and local governments building new integrated data systems, a new cohort of which will be selected in December. MetroLab staff will discuss the recommendations in Technology for Civic Data Integration at the network's upcoming annual summit in Newark and at NNIP's partnership meeting, October 17–19, in Los Angeles.