New to the Neighborhood – and Loving It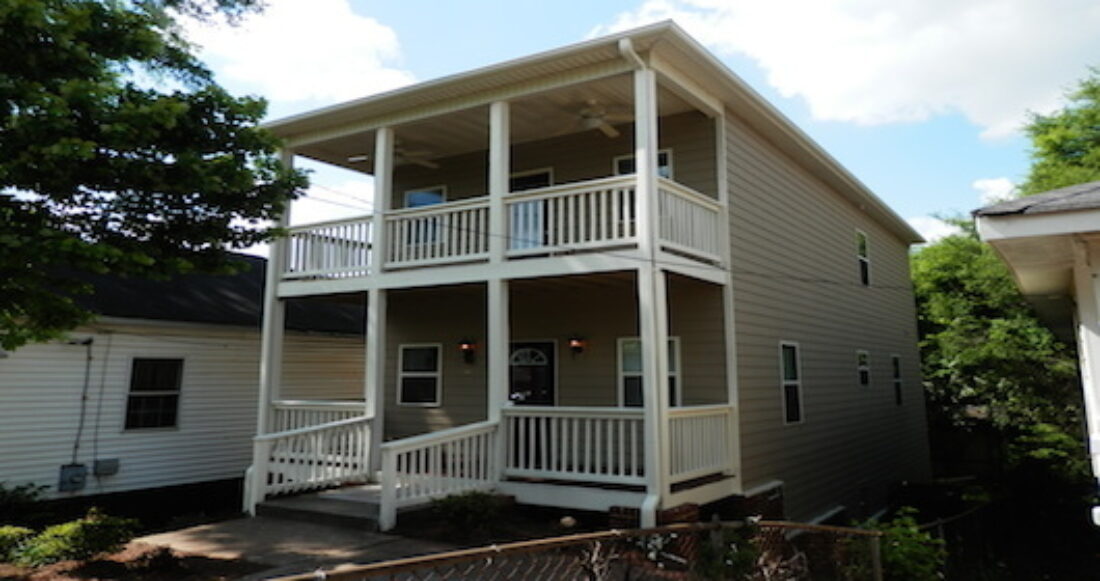 Meet Meghan Thomas. She's mother to 8-year-old Khalil and a rookie real estate agent. She's also the first person to buy a newly renovated home in Atlanta's Pittsburgh neighborhood — one of more than 50 residences being rehabbed as part of a multiyear redevelopment project.
Thomas, age 28, moved into the house in early August. She and Khalil have filled their first few weeks at home picking out paint colors, planting a flower garden and enjoying the 14-acre Pittman Park just across the street.
Thomas recently spoke about her big move and what it means to her family. Here's what she had to say:
Opportunity is knocking.
Pittsburgh has lots of opportunities and areas for development. I saw this as a great opportunity to get a good property and really be involved in the development of the community.

A top-notch transformation.
This house is really a blessing. It is more than I expected. They put in a fence. I didn't ask for that. They had a top-of-the-line security system installed. They thought of everything. They did a full renovation and didn't cut any corners.

Location, location, location.
I thought my previous place on the north side was convenient. This is the best. I can go anywhere I want to in less than five or 10 minutes. It's convenience without the overpowering, overwhelming I-am-in-a-city feel. For my son, there is a park literally across the street. It is really special for him. Before, we would have to drive to the park. Now, he has this huge 14-acre park right in his front yard.
Pittsburgh: The new Pleasantville.
People have this perception that the neighborhood is blighted. Uninhabited. But when we moved in, everyone knew. The word spread. It was great. It's like Pleasantville. Everybody is so kind. There has been a big celebration at least two of the weekends we've been here. We've all been out at the park, eating, fellowshipping and getting to know one another.
A community that cares.
Most people that live here, they have lived here all their lives. They are excited about the local development projects going on, but they are also serious about making sure that the projects go in the right direction and honor the neighborhood's rich history. There is probably a community meeting almost every single week or at least three weeks out of the month.
The balcony wins.
My favorite part of the house is a Charleston-style balcony off the master bedroom. Our house was built less than 10 years ago. Other homes in the area have that historic look and feel, and they kept the historic feel of the area. I absolutely love it. You can just open your door, look out and relax.
This post is related to: