New Video: How Leaders Can Get the Right Feedback with Situation-Behavior-Impact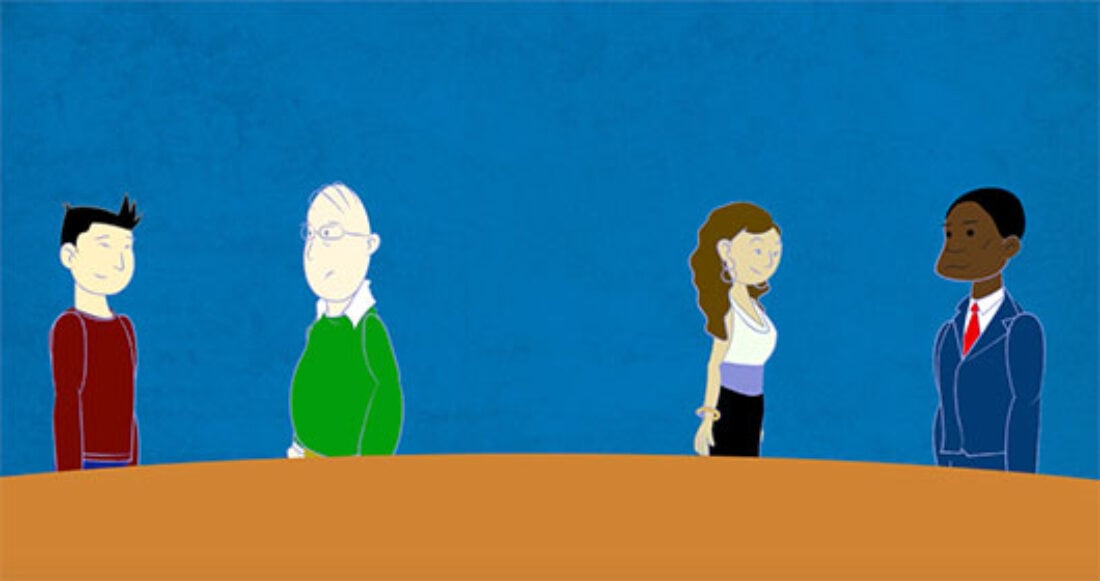 It can be one of the trickiest and touchiest tasks for a leader – getting and giving feedback. So perhaps it should come as little surprise that many, if not most, leaders neither give nor get the feedback they need to succeed.
Here's where "situation-behavior-impact" feedback (SBI for short) comes into play. As its name implies, SBI promotes feedback based on identifying a specific situation, describing the observed behavior (and when and where it happened) and explaining its impact on you.
A new Foundation video explains how a version of SBI, adapted from a model used by the Center for Creative Leadership, can boost results-based leadership development. Having awareness of how their behaviors affect the members of their team can help leaders adjust their behaviors to improve those interactions. This, in turn, can help teams become more highly functioning and more likely to be successful in achieving their established results.
First, what SBI isn't: It's not about criticizing or praising people's behavior (and certainly not their character) and should never be judgmental. Rather, it should be constructive and aimed at improving effectiveness.
Start by simply asking for permission to give feedback. Then offer concrete input on observed behavior and how it impacted you. For example, if in a meeting, someone makes a commitment for your team, you might be inclined to shut down and just be angry. Or you could offer SBI -- be direct and specific and share how you perceived the action: Someone made a commitment for your team without consulting you to see if the tight deadline could be met, and you felt disrespected as a result. Conversely, you could say you're gratified you were trusted enough to accomplish the goal on such a tight deadline.
Such specific feedback can enable leaders and team members alike to discern the impact of their behavior on others and help them make informed decisions about whether and how to change the behavior.
Leaders and others who receive feedback should give thanks for it, ensure they fully understand it and take the time to process it before deciding how to respond.
And when you get feedback, don't then try to explain what you had been attempting to do or why, minimize or dismiss the feedback or react with anger if it's negative.
Leaders should ask for and provide SBI feedback often. To help the process of using SBI get established within your team, it helps to distribute a simple SBI feedback form during meetings or presentations. The form should include spaces to describe the situation, the specific observed behavior (what a facilitator said or did, for example), and how it impacted the person giving the feedback.
Don't shy away from giving feedback or encouraging it from others. It engages your entire team and helps staff understand they're being heard, appreciated and respected, which can make all the difference in fostering behavior that helps achieve key goals.
This post is related to: