On a Montana Reservation, Strengthening Tribal Identity to Prevent Youth Suicide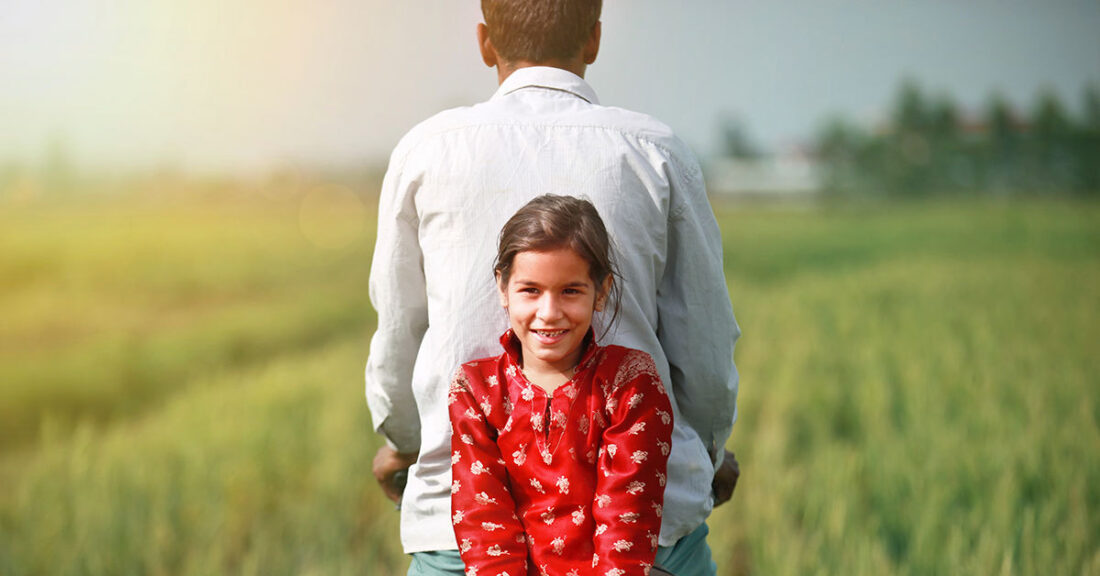 For children and families of historically underrepresented communities, evidence-based programs that draw on cultural roots offer the greatest opportunities for success.
This realization informs the work of Wa'Kan Ye'Zah or "Little Holy One." With support from the Annie E. Casey Foundation, the project is applying an innovative culturally oriented approach to curtail youth substance abuse and suicide at Montana's Fort Peck Reservation.
Little Holy One uses research to adapt evidence-based practices to the unique experiences of Native Americans at Fort Peck. Information collected from community visits, meetings and interviews ultimately enabled the Johns Hopkins University School of Nursing to receive a National Institute of Health research grant and secure the multi-year funding it needs for a full program launch of Little Holy One later in 2020.
By promoting positive aspects of Native American tradition, identity and culture, Little Holy One seeks to improve the mental health and parenting capacities of young adult caregivers while decreasing the risk of substance use, suicide attempts and other harmful outcomes in their children. The program serves Assiniboine and Sioux parents and caregivers on the Fort Peck Reservation and their 3- to 5-year-old children enrolled in Head Start.
"We know that intergenerational approaches are an effective way to address risk factors that have been passed down from generation to generation," says Teresa Brockie, a researcher at the Johns Hopkins Nursing and the project's principal investigator. "Children spend the majority of their time at home, so when it comes to building strength among Native American youth, the best way to reach them is through engaging with their caregivers."
Rooted in Research
In 2010 — following a wave of suicides among young people in Fort Peck — Brockie, a member of the White Clay Nation from the nearby Fort Belknap Reservation, set out to explore the issue. She led a team of researchers, which documented the negative childhood experiences and ensuing negative health outcomes of 288 15-to-24-year-olds on the reservation.
Across the nation, 46% of kids have had at least one negative childhood experience, which can include incidents of abuse and neglect as well as exposure to violence. On the Fort Peck Reservation, 78% of the 15-to-18-year-olds surveyed by Brockie fell into this same category.
This statistical disparity matters, since research has linked a rise in negative childhood experiences with an elevated risk of struggling with PTSD, depression, drug use or suicide attempts later in life.
Brockie's study also uncovered a link: the stronger a youth's tribal identity and education, the lower the risk of substance use and suicide attempts. The finding offered hope — and became the basis for Little Holy One.
"The purpose of Little Holy One's piloting and extensive testing is to be respectful of the experiences of those who are receiving the program," says Cynthia Weaver, a senior associate in the Foundation's Evidence-Based Practice Group. "Casey is dedicated to building evidence for programs developed by people of color for people of color that use an authentic voice to improve the lives of young people — and that is why we have supported Dr. Brockie's early work with Little Holy One."
More on Little Holy One
The Little Holy One curriculum cultivates important relational, emotional and behavioral skills in young parents while promoting positive aspects of Native American identity. It consists of:
Family Spirit: An evidence-based and culturally specific program from the Johns Hopkins Center for American Indian Health that helps young caregivers establish and monitor their toddler's daily routines, encourage early learning and effectively parent.
Common Elements Treatment Approach: A proven method to reduce mental health issues in low- and middle-income communities by teaching parents about emotional and mental health, cognitive coping skills, and how to process traumatic experiences.
Native American culture: Little Holy One promotes positive tribal identity in the following four ways:

bringing parents and children into a traditional circle naming ceremony and connecting them to a spiritual path;
teaching and promoting smudging, a therapeutic healing practice to resolve unsettling thoughts and feelings;
enhancing communal mastery via activities that help a participant understand their sacred relationships to others; and
healing historical trauma through ceremony, storytelling and trauma narration.