One-Third of U.S. Kids Live in Families Burdened by Housing Costs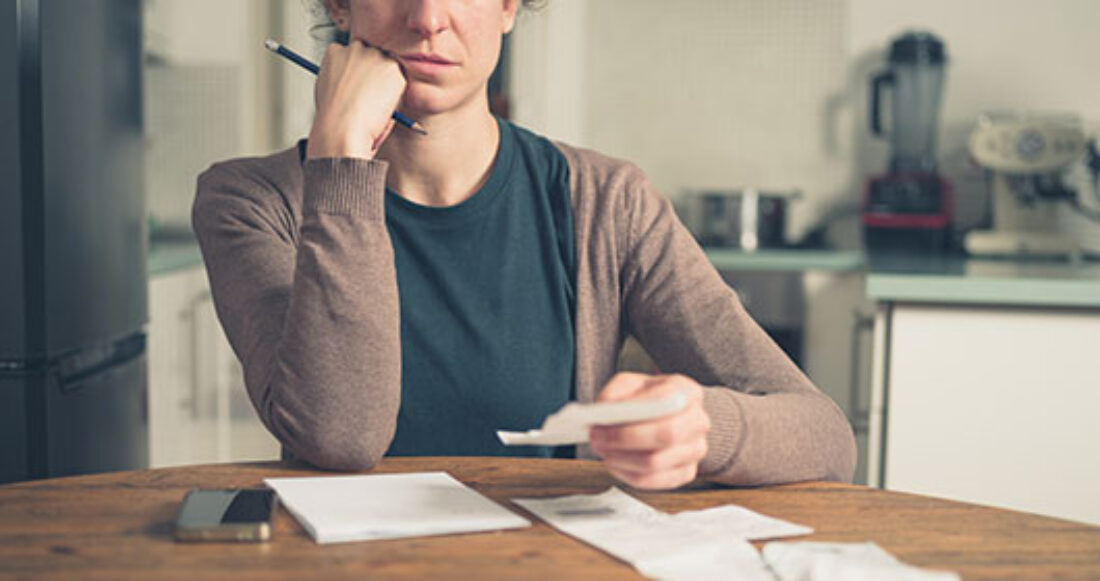 One in three chil­dren in Amer­i­ca — 25 mil­lion kids total — are liv­ing in house­holds bur­dened by high hous­ing costs. This sta­tis­tic, which steadi­ly declined in the wake of the Great Reces­sion, now sits below pre-reces­sion levels.
Fam­i­lies unen­cum­bered by high hous­ing costs can afford oth­er basic needs, like healthy meals and qual­i­ty med­ical care.
And though this sta­tis­tic is mov­ing in the right direc­tion, there's still much room for improve­ment. For exam­ple: Near­ly half of all black and Lati­no kids live in fam­i­lies that spend more than 30% of their month­ly income on hous­ing and more than 40% of kids in immi­grant fam­i­lies expe­ri­ence this same bur­den. Experts rec­om­mend that fam­i­lies not spend more than a third of their income on hous­ing costs to ensure fis­cal health.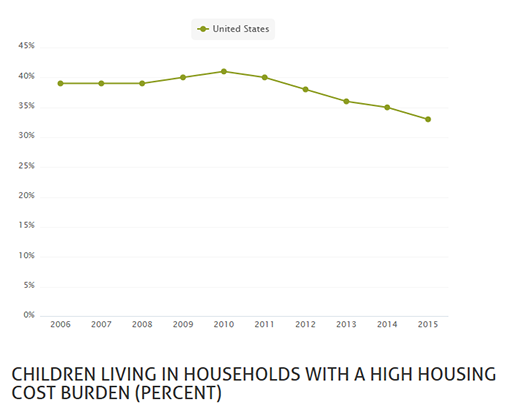 Explore more eco­nom­ic well-being data — at the state and nation­al lev­el — in the KIDS COUNT Data Center.
This post is related to: