Organizations Learn How to Demonstrate Effectiveness of Programs for People of Color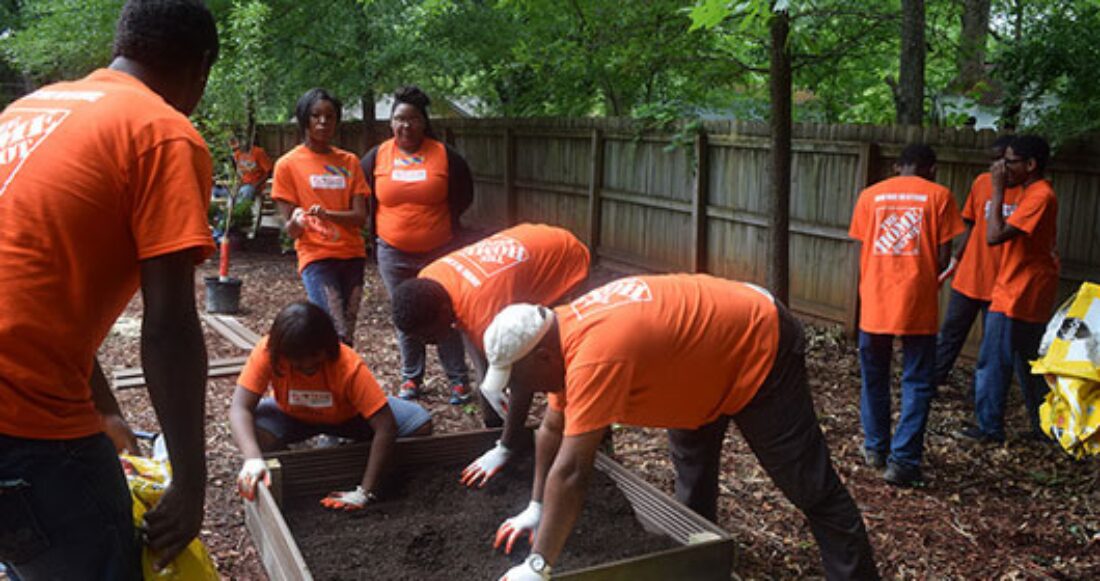 Early-stage but promising programs seeking to show that they improve outcomes for children and families often face a daunting hurdle: how can they develop systematic processes and data that will help them measure their success?
Established four years ago, the Casey Foundation's Expanding Evidence portfolio aims to strengthen the capacity of emerging programs for families of color to hone their service, their identity and the processes that make them successful at what they do so they can systematize and measure the efficacy of their program.
"The purpose is to support organizations that are developing programs for people of color to become more evidence-based," said Ayo Atterberry, a senior associate with Casey's Evidence-Based Practice Group who oversees Expanding Evidence. "They need space to think strategically… and they understand that this is going to benefit them."
Expanding Evidence currently supports four organizations: Future Foundation in Atlanta, College and Career Pathways, Prince Georges County, Maryland, Con Mi Madre in Austin, Texas and Latinos in Action in Salt Lake City, Utah. The Foundation provides technical assistance to help them build their evaluation capacity, develop logic models and ultimately ready them to meet the requirements of University of Colorado's Blueprints for Healthy Youth Development, the industry standard-bearer for evidence-based intervention and prevention programs. And although the programs vary in the services they provide, they are all at the point in their development where they can be pushed to the next level of professionalization, Atterberry says.
Future Foundation is a prime example. When Atlanta high school track star Qaadirah Abdur-Rahim stepped onto the campus of the University of California, Berkeley, with a newly minted athletic scholarship in hand, she quickly learned that her public school education in Atlanta's South Side hadn't prepared her for the academic rigors of college. Her brother, Shareef, had faced the same reality when he attended Berkeley on a basketball scholarship a year earlier.
The siblings decided then that if they ever got the chance, they would change the academic fate of young people who grew up in the same disadvantaged areas of Atlanta. Their promise became a reality when Shareef was recruited as a professional basketball player. In 2004, he gave $250,000 to start the afterschool program, which Qaadirah would run.
Under her leadership, Future Foundation grew from a staff of two people to 30 with a nearly $2 million budget, serving 5,000 kids and their families by 2010. A perfect 100% of students in their program graduated from high school in an area that typically saw a 65% graduation rate.
The program offered a full array of services, from fitness and health to tutoring and peer relations to positive parenting. Then the Foundation's Atlanta Leaders for Results network planted the seed that Future Foundation could go beyond changing the lives of individual youth to affect system-level approaches. Expanding Evidence showed Abdur-Rahim that Future Foundation could be stronger if it clarified its mission and built up evidence demonstrating their effectiveness.
It was just what Abdur-Rahim needed to push Future Foundation forward. She earned an MBA from Emory and worked with the organization's board to develop a theory of change. They consolidated and sharpened the organization's services, and in 2017, they launched a new model that connects 260 middle and high school kids most at risk for dropping out with multiple services available through public, private and non-profit agencies. They are currently collecting data from their pilot. Future Foundation is also working to create a learning lab among stakeholders using real-time data and technology to continuously improve their work.
The evidence they gather will fuel their growth and position them and the other three organizations to continue to develop better programming with more robust data, Atterberry says.
This post is related to: