Organizations Learn How to Demonstrate Effectiveness of Programs for People of Color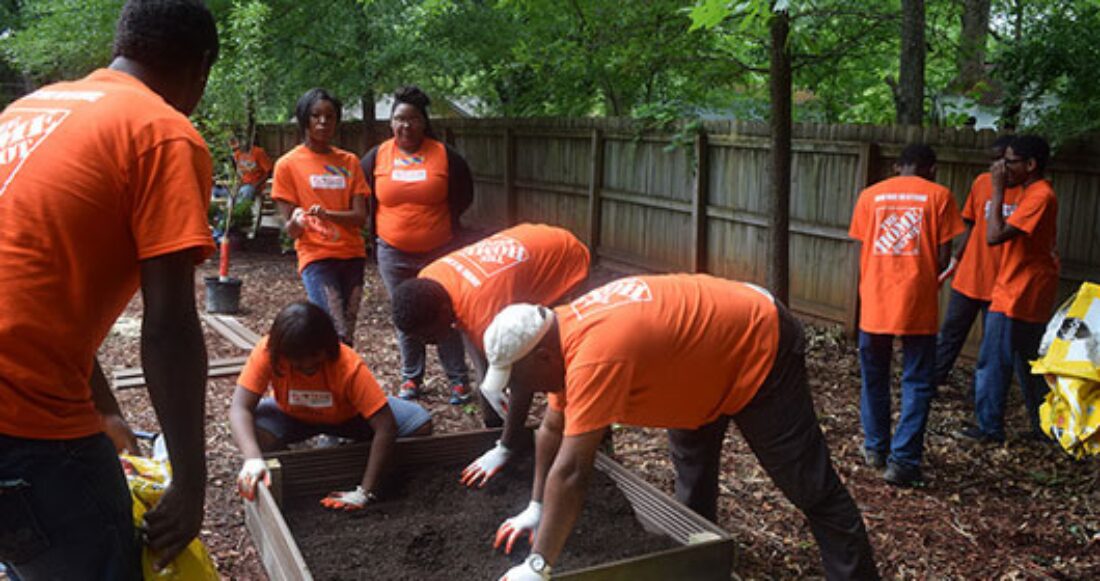 Ear­ly-stage but promis­ing pro­grams seek­ing to show that they improve out­comes for chil­dren and fam­i­lies often face a daunt­ing hur­dle: how can they devel­op sys­tem­at­ic process­es and data that will help them mea­sure their success?
Estab­lished four years ago, the Casey Foundation's Expand­ing Evi­dence port­fo­lio aims to strength­en the capac­i­ty of emerg­ing pro­grams for fam­i­lies of col­or to hone their ser­vice, their iden­ti­ty and the process­es that make them suc­cess­ful at what they do so they can sys­tem­atize and mea­sure the effi­ca­cy of their program.
"The pur­pose is to sup­port orga­ni­za­tions that are devel­op­ing pro­grams for peo­ple of col­or to become more evi­dence-based," said Ayo Atter­ber­ry, a senior asso­ciate with Casey's Evi­dence-Based Prac­tice Group who over­sees Expand­ing Evi­dence. ​"They need space to think strate­gi­cal­ly… and they under­stand that this is going to ben­e­fit them."
Expand­ing Evi­dence cur­rent­ly sup­ports four orga­ni­za­tions: Future Foun­da­tion in Atlanta, Col­lege and Career Path­ways, Prince Georges Coun­ty, Mary­land, Con Mi Madre in Austin, Texas and Lati­nos in Action in Salt Lake City, Utah. The Foun­da­tion pro­vides tech­ni­cal assis­tance to help them build their eval­u­a­tion capac­i­ty, devel­op log­ic mod­els and ulti­mate­ly ready them to meet the require­ments of Uni­ver­si­ty of Colorado's Blue­prints for Healthy Youth Devel­op­ment, the indus­try stan­dard-bear­er for evi­dence-based inter­ven­tion and pre­ven­tion pro­grams. And although the pro­grams vary in the ser­vices they pro­vide, they are all at the point in their devel­op­ment where they can be pushed to the next lev­el of pro­fes­sion­al­iza­tion, Atter­ber­ry says.
Future Foun­da­tion is a prime exam­ple. When Atlanta high school track star Qaadi­rah Abdur-Rahim stepped onto the cam­pus of the Uni­ver­si­ty of Cal­i­for­nia, Berke­ley, with a new­ly mint­ed ath­let­ic schol­ar­ship in hand, she quick­ly learned that her pub­lic school edu­ca­tion in Atlanta's South Side hadn't pre­pared her for the aca­d­e­m­ic rig­ors of col­lege. Her broth­er, Sha­reef, had faced the same real­i­ty when he attend­ed Berke­ley on a bas­ket­ball schol­ar­ship a year earlier.
The sib­lings decid­ed then that if they ever got the chance, they would change the aca­d­e­m­ic fate of young peo­ple who grew up in the same dis­ad­van­taged areas of Atlanta. Their promise became a real­i­ty when Sha­reef was recruit­ed as a pro­fes­sion­al bas­ket­ball play­er. In 2004, he gave $250,000 to start the after­school pro­gram, which Qaadi­rah would run.
Under her lead­er­ship, Future Foun­da­tion grew from a staff of two peo­ple to 30 with a near­ly $2 mil­lion bud­get, serv­ing 5,000 kids and their fam­i­lies by 2010. A per­fect 100% of stu­dents in their pro­gram grad­u­at­ed from high school in an area that typ­i­cal­ly saw a 65% grad­u­a­tion rate.
The pro­gram offered a full array of ser­vices, from fit­ness and health to tutor­ing and peer rela­tions to pos­i­tive par­ent­ing. Then the Foundation's Atlanta Lead­ers for Results net­work plant­ed the seed that Future Foun­da­tion could go beyond chang­ing the lives of indi­vid­ual youth to affect sys­tem-lev­el approach­es. Expand­ing Evi­dence showed Abdur-Rahim that Future Foun­da­tion could be stronger if it clar­i­fied its mis­sion and built up evi­dence demon­strat­ing their effectiveness.
It was just what Abdur-Rahim need­ed to push Future Foun­da­tion for­ward. She earned an MBA from Emory and worked with the organization's board to devel­op a the­o­ry of change. They con­sol­i­dat­ed and sharp­ened the organization's ser­vices, and in 2017, they launched a new mod­el that con­nects 260 mid­dle and high school kids most at risk for drop­ping out with mul­ti­ple ser­vices avail­able through pub­lic, pri­vate and non-prof­it agen­cies. They are cur­rent­ly col­lect­ing data from their pilot. Future Foun­da­tion is also work­ing to cre­ate a learn­ing lab among stake­hold­ers using real-time data and tech­nol­o­gy to con­tin­u­ous­ly improve their work.
The evi­dence they gath­er will fuel their growth and posi­tion them and the oth­er three orga­ni­za­tions to con­tin­ue to devel­op bet­ter pro­gram­ming with more robust data, Atter­ber­ry says.
This post is related to: