Our Children Are Watching: What Are We Teaching Them?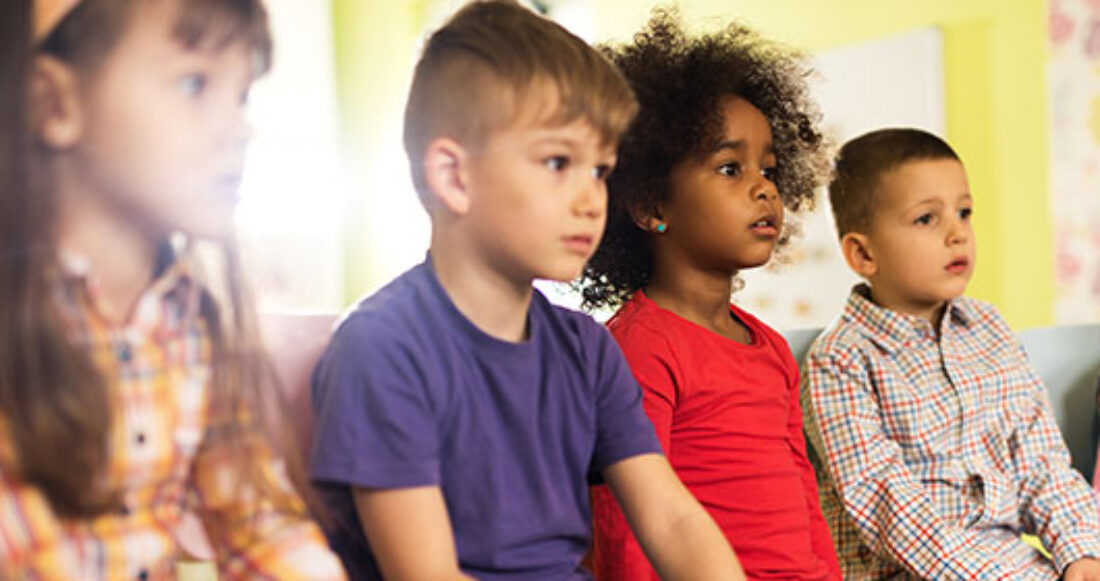 What will it take to end racism, bigotry and ethnic hatred in America?
Charlottesville was a vivid and shocking reminder that the forces of white supremacy, Nazism, anti-Semitism and intolerance continue to bubble beneath the surface of our nation's social and political landscape. These forces feed off aggressively disseminated lies and misinformation, a deep sense of grievance, anxiety about economic and demographic shifts that have left many feeling abandoned by government and pathological fear and hostility toward those seen as somehow different.
In times of crisis and pain, we look to our leaders to bring us together, to heal divisions, to find meaning in tragedy and to speak out against those who would tear us apart. And so it is deeply troubling to see far too many of our elected officials failing in their responsibility to provide clear, unambiguous moral leadership. Especially at this moment, when the challenge is so grave, and the issues so starkly drawn.
This failure of responsibility by our leadership is terribly disheartening. Yet it reminds us that we all must recognize our personal responsibility, especially those of us who have benefited historically from the inequitable and unjust distribution of opportunity and advantage in so many ways. And there are no more important and more effective opportunities to fulfill that responsibility than in our interactions with children.
Children look to their parents and other leaders as they try to make sense of the world they are discovering. They pick up cues constantly about who they are, their place in the world, how they should think about other people, how they should behave, what's acceptable and how they should understand their own responsibilities.
The violence and tragedy of Charlottesville, and the ensuing controversy and debates over the president's response, are prompting public and private conversations about race, ethnicity and our history. Our children are listening and watching. What do we want them to take away? What do we want them to learn?
We know from research, our own experience and common sense that attitudes and beliefs about race and ethnicity are formed throughout childhood and adolescence. Just as we can teach children to hate and fear, we can teach them the values of love and compassion, of equity and justice. And our most important teaching tool is the example we set in our daily lives.
For too long, our conscious and unconscious ideas and feelings about race and ethnicity have driven our choices about where we live, work and worship; which schools we choose to educate our children; and the friends and acquaintances we invite into our lives. These are, of course, individual choices. But long-standing patterns of discrimination — shaped by laws, policies and practices — have limited the freedom of whole groups of Americans to make those choices. And the consequences of these choices too often separate us in ways that reinforce inequities and stoke fear and resentment. As our children watch us, they too learn to fear and resent people they see as unlike themselves.
Through our example, we can teach our children to not just tolerate but also work to understand and connect with people who may be different from themselves. We can teach our children to be active builders of bridges across our divides. We can teach our children to become familiar with and accept the full history of our country and to understand that history as a continual striving to overcome our worst chapters, with much work remaining to truly fulfill our highest aspirations for opportunity, equity and justice.
Perhaps most powerfully — and most challenging — we can teach our children through example by choosing to live, work, worship, befriend and learn within inclusive communities. For those of us accustomed to thinking of ourselves as the majority group, and the dominant culture, we can teach our children to be unafraid to become members of communities in which they are the minority — and in settings in which they are not accorded the unearned privilege of deference and power. The surest way to end fear and ignorance is by being in community with other people and learning how similar we all are in our hopes, dreams, disappointments and challenges.
Those of us who are white too often sit back and leave the work to end racism, bias and discrimination to those who have been most disadvantaged by these forces. Watching the footage of Nazis, members of the Ku Klux Klan and other white supremacists marching through the streets of Charlottesville should call forth not only outrage but a commitment — especially among those of us who are white and those of us in leadership positions — to end the scourge of racism, bigotry and ethnic hatred that stain our history and dim our future.
What better way to act on that commitment than to teach our children to embrace the best of America's promise? What better way to build a brighter future for all of our children, and for our country, than to teach them by our example the importance of standing up and speaking out when that promise is threatened?
When the forces of hate and bigotry slither out from the shadows, strong leadership must rise to show the moral turpitude of their racist hatred. The Annie E. Casey Foundation is devoted to building a brighter future for all of America's children and families. We urge leaders at every level to join us in working to ensure equity of opportunity for all children — and to address the historical and continuing obstacles to opportunity based on race, ethnicity, religion, immigration status, gender, sexual orientation and gender identity.
This post is related to: