Parents as Advocates: Influencing Policymakers to Improve Public Policies for Families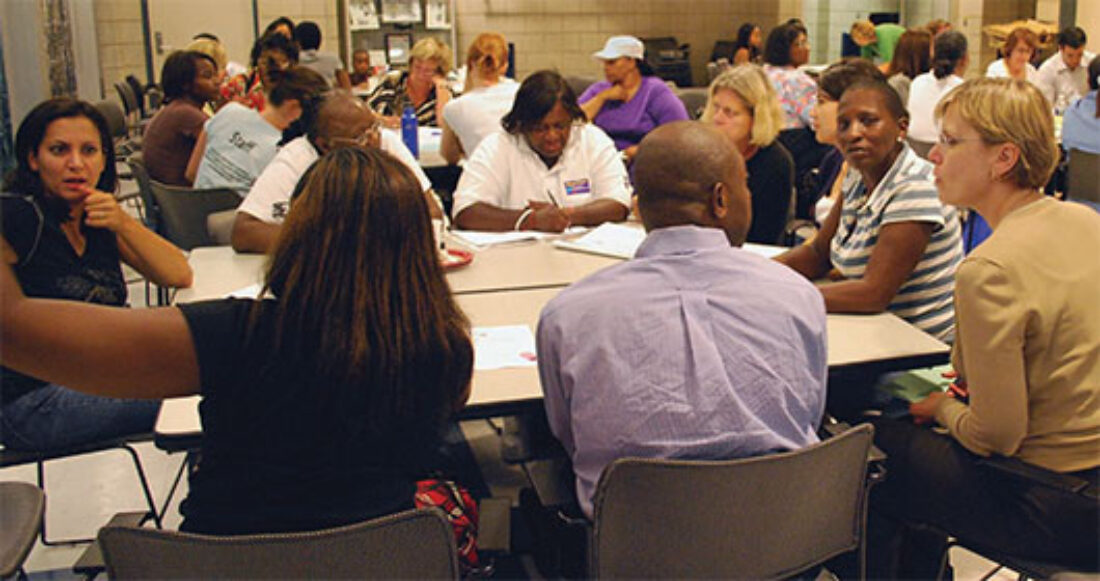 Any effort to improve the lives of low-income families should include those families in discussions about overcoming the challenges they face. As experts on their situation, families — more specifically, parents — should have a place at the table in crafting solutions to their problems.
A new report from Community Organizing and Family Issues (COFI) captures how parents play an active, hands-on role in changing public policy and systems to benefit their children, families and communities as a whole. The report, Policy and Systems Change: The COFI Way, details how low-income moms and grandmothers of color have used COFI's collaborative organizing model to influence policymakers and elected officials to strengthen public policy that affects their families.
For nearly two decades, COFI, a Chicago-based nonprofit, has helped mothers and grandmothers influence policy and bring new opportunities to Chicago's low-income communities. Using a five-step model, these grassroots parent leaders have had a significant impact on public policies and systems. They've won the return of recess to the Chicago Public Schools (CPS) and gotten suspensions banned for children below second grade. They've persuaded CPS to scrap zero-tolerance policies and instead adopt restorative justice practices, which help students learn the impact of their behavior and give them a chance to take responsibility and repair the harm done to the community. And they've created and won funding for a peer-to-peer early learning ambassador program in which parents go door to door in low-income communities to connect families with high-quality early education programs and information.
These policy campaigns are rooted in the experiences of low-income families of color and prioritized by the parents themselves, focusing on creating opportunities for their children to succeed. By incorporating parents' voices into policymaking, policies are strengthened and work better for the very constituencies for which they are designed.
The report documents how policymakers, including those in charge of CPS' discipline policy, came to see COFI parent leaders as trusted allies.
"Where the parents are sensible and on point, there's room to include them in school decision making," said former Wells High School Principal Ernesto Matias, one of the officials interviewed for the report. "[COFI parents'] voices are consistently humming about alternatives to suspensions and zero tolerance — a policy that doesn't work. That's one thing COFI and their parents do really well. They are persistent on the issue and are respectful about working with us to find solutions because we're losing too many kids."
As the people who will ultimately participate in programs, parents view having a say in how they are put together as essential to their success. "Stakeholders need to be part of the decisions and implementation for a program to really work," said parent leader Rosazlia Grillier, a single mom from Southside Chicago.
For policymakers, the keys to COFI's success lie in the fact that parent leaders are:
connected to each other and their communities;
authentic in their understanding of issues;
informed about the issues they are looking to address;
collaborative in seeking positive solutions;
persistent over time and dedicated to achieving their goals; and
effective in producing meaningful change.
Parent involvement is essential to achieve better outcomes for kids — and a key part of our two-generation approach to reducing poverty, which aims to help the entire family succeed. This report shows that low-income parent leaders working together can realize their vision for their families and communities and, through partnerships with policymakers and systems leaders, effectively influence large, tangible changes that improve children's lives on a broad scale.
Check out the report to learn more about the power of including parents in decision making.
This post is related to: