Partnering With Young People to Curb Youth Homelessness in Cleveland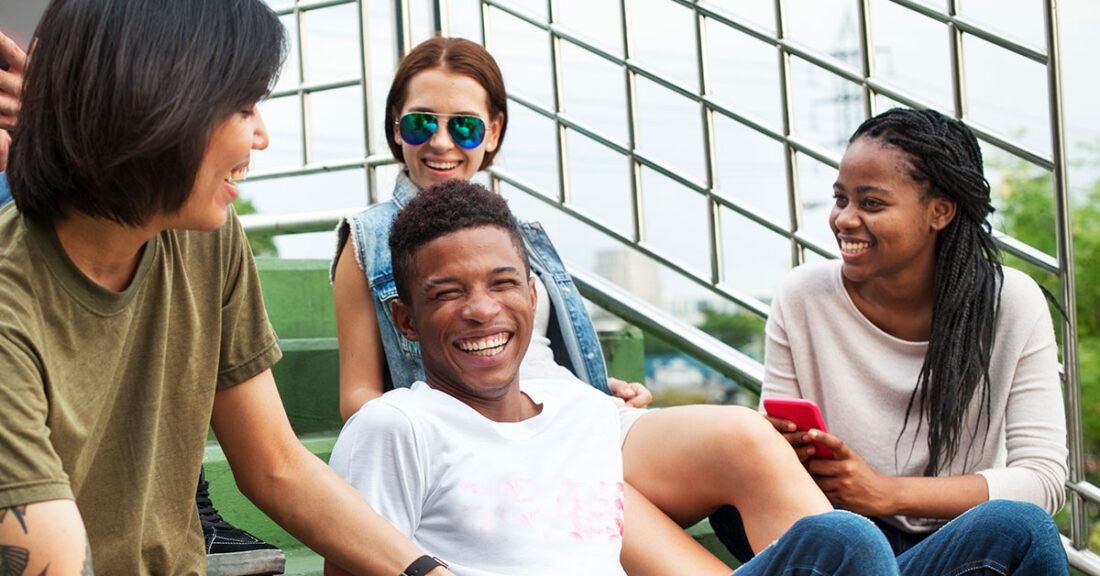 YWCA of Greater Cleveland's A Place 4 Me, in partnership with the Annie E. Casey Foundation, Sisters of Charity and Cuyahoga County, Ohio, is working to launch a drop-in center for young people ages 16 through 24 who are experiencing housing instability in the community. The drop-in center is envisioned as a critical access point to housing resources as well as other services to support the social, emotional and physical well-being of young people.
The drop-in center also will address racial inequities to help alleviate the disproportionate rates at which Black youth experience homelessness in Cuyahoga County. A Place 4 Me, one of the Foundation's 17 Jim Casey Youth Opportunities Initiative® sites across the country, participated in a Casey-hosted racial equity lab to explore ways to include racial equity and the needs of young people of color in their strategies.
Young people are playing integral roles in deciding which services will be provided at the center, how the physical space will feel and who will operate the center. Half of the paid 14-person planning team are youth who have experienced homelessness or aged out of foster care. Decisions are typically reached through consensus with the entire group, and race equity is at the center of these discussions. The core planning team's young people and adults are looking to emphasize the importance of representation within the drop-in center, envisioning diverse staff to foster a sense of belonging for young people facing homelessness. They also will develop a survey to obtain input from members of the Cuyahoga community.
"Prioritizing young adults who have experienced homelessness or aged out of the foster care system in the decision-making process is so empowering because we don't get a lot of opportunities to have our voices heard," says Kai Cotton, who as a youth navigator for A Place 4 Me helps young people identify needed resources. She added that the young people on the planning team have tie-breaking power, so that if reaching consensus on a decision is not possible, the group would defer to the youth.
Planning meetings are scheduled around the availability of the younger members of the team — many of whom also are juggling work and school.
"We think of youth as equal partners in the planning team and believe that young people who've experienced homelessness or housing instability have the answers," says Christie Sozio, associate director of A Place 4 Me. "They know what young people need to be successful and we need to make that happen."
Cuyahoga's planning process can be used as a national model in creating youth-centered solutions to youth homelessness and housing instability, says Kate Lodge, executive director and vice president of strategic initiatives for A Place 4 Me. For organizations who are interested in implementing a similar drop-in center for youth in their communities, truly listening to the needs of youth is crucial, she says.
"Think through your organization's programs and board and begin by having a dialogue about what a drop-in center could mean, what your fears are and how it could benefit the youth in your community," adds Lodge. "Look within your community for any efforts that already exist around ending youth homelessness and consider the benefits of collaboration. Partnerships with other youth providers and systems such as homeless services and child welfare are important to ensure the work is not done in a silo. Look at what little wins you can start with and give it a try."
This post is related to: