Partnership Seeks Proposals for Summer Programs Serving Baltimore Children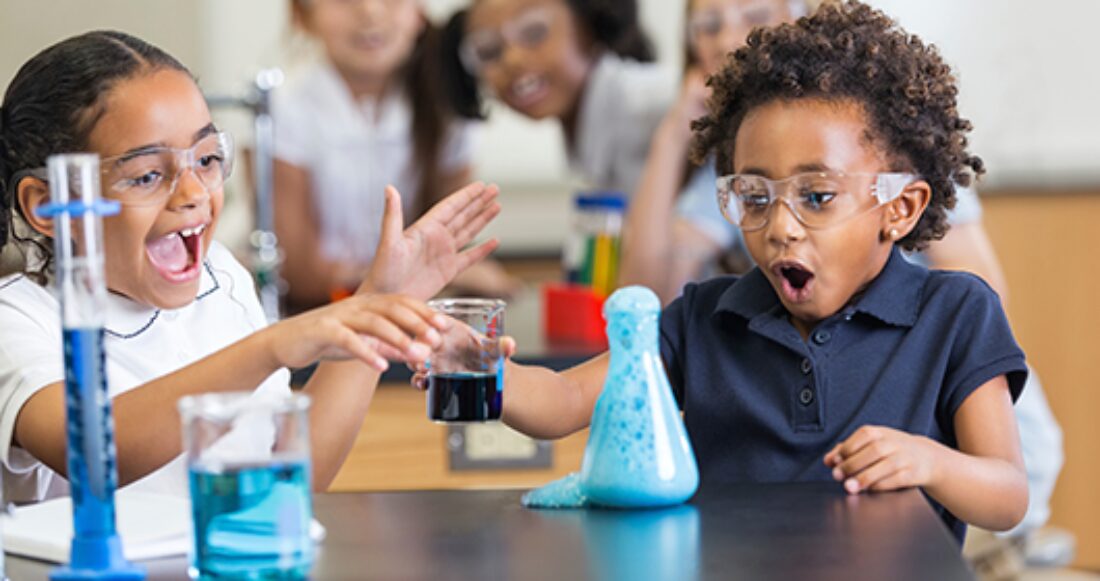 Three of Baltimore's largest charitable funders are teaming up to create new summer learning opportunities for city youth.
The Annie E. Casey Foundation, Family League of Baltimore and The Harry and Jeanette Weinberg Foundation are seeking grant proposals from local organizations offering summer activities and programs for Baltimore City youth who are disadvantaged. The organizations will support programs that focus on such areas as reading, science, technology, engineering or math, as well as programs serving children with disabilities. The summer programs must be geared primarily toward youth in low-income families living within the city.
The grant application, which can be used to apply for funds from all three organizations, and eligibility criteria are available online. While each organization has specific criteria for funding, all three share the same application process and goal: ensuring city children and families can access educational activities that allow youth to continue learning and growing during the summer months, rather than losing ground.
"All parents face the challenge of finding summer activities for their children, but the options are particularly limited for many low-income families already struggling to meet basic daily needs," said Sophie Dagenais, director of the Casey Foundation's Baltimore Civic Site. "By working together with the Family League and the Weinberg Foundation to fund the broadest possible range of summer programs, we hope to change that reality for many city families and create more avenues for them to foster their children's education and development."
The partnership represents an intentional effort to create a broader range of quality summer learning opportunities for children in low-income families. Unlike their peers from higher-income families, children in low-income families often lack access to activities — whether through camps, libraries or even museums — that keep their minds engaged over the summer. As a result, they miss crucial learning opportunities that build on what they've learned during the school year. Research shows students can lose one to three months of learning over the summer and that kids in lower-income families are disproportionately affected by such academic losses.
"We see summer learning opportunities as an integral support to student success and are excited about the opportunity to work with these partners to provide more opportunities for youth," said Jonathon Rondeau, president and CEO of Family League of Baltimore. "I want to thank the mayor for the $250,000 in funds she has channeled through Family League to invest in summer programs for youth."
By supporting summer programs throughout the city, Casey, Family League and Weinberg hope to reduce summer learning loss and ensure more kids have the chance to reach their full potential during the summer and beyond.
"The Harry and Jeanette Weinberg Foundation is thrilled to partner with the Casey Foundation and Family League of Baltimore to help to grow and make our summer youth initiative even more successful than it was last summer," said Ellen M. Heller, Weinberg Foundation board chair. "Quality out-of-school time is among the Weinberg Foundation's core goals within its U.S. Education grantmaking portfolio. By partnering with other foundations and Baltimore City, and coordinating our processes and resources, we know we can have an even bigger impact this summer."
The deadline for applications is 5 p.m. Tuesday, March 10, 2015. To learn more about the summer program grants and each organization's requirements, visit www.aecf.org/summergrants.
###
The Annie E. Casey Foundation creates a brighter future for the nation's children by developing solutions to strengthen families, build paths to economic opportunity and transform struggling communities into safer and healthier places to live, work and grow. For more information, visit www.aecf.org.
Family League of Baltimore develops and implements collaborative solutions to help struggling, hard-working Baltimore families and children achieve their dreams of a better life. Family League was established in 1991 as Baltimore's Local Management Board to manage and deploy government funds that strengthen children and families. The organization serves as an architect of change, leveraging relationships with public and private entities, as well as convening stakeholders from local government, the funding community and direct service organizations to bring together financial support and a shared vision for education and hunger that benefit the children and families of Baltimore. For more information, www.familyleague.org.
The Harry and Jeanette Weinberg Foundation, one of the largest private charitable foundations in the United States, provides approximately $100 million in annual grants to nonprofits that provide direct services to low-income and vulnerable individuals and families, primarily in the U.S. and Israel. Grants are focused on meeting basic needs and enhancing an individual's ability to meet those needs with emphasis on older adults, the Jewish community, and our hometown communities of Maryland, Northeastern Pennsylvania, and Hawaii. The trustees, some of whom also serve as executive officers of the Foundation, are Donn Weinberg, Barry I. Schloss, Robert T. Kelly, Jr., Alvin Awaya, and Chair Ellen M. Heller. Rachel Garbow Monroe serves as the Weinberg Foundation's President and Chief Executive Officer. For more information, please go to www.hjweinbergfoundation.org.
This post is related to: