Promising Strategy Trains Workers for Jobs in Today's Economy, Meets Employer Needs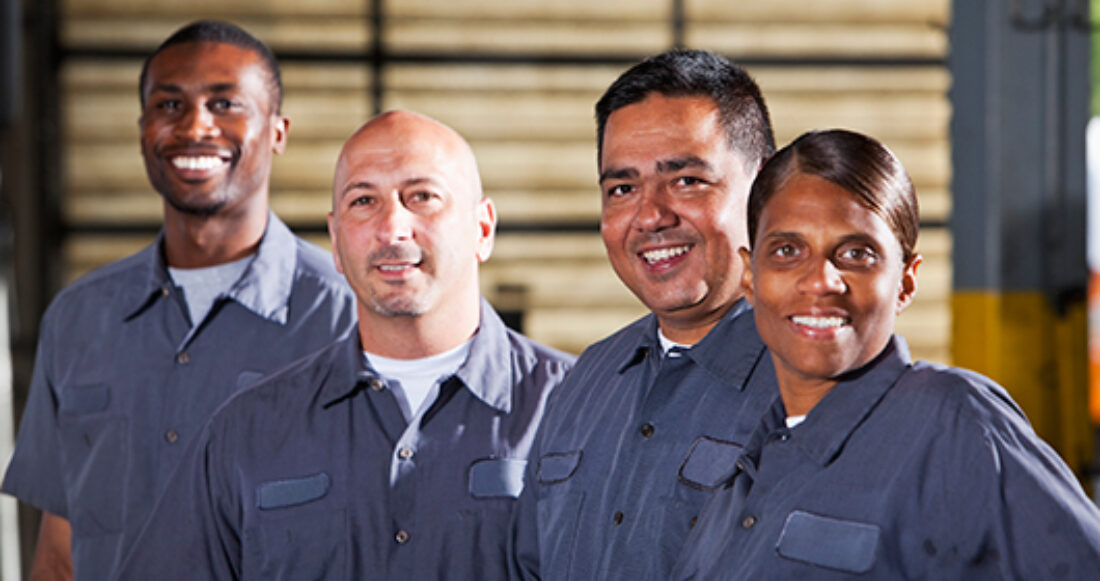 New book provides results and lessons from sector strategies in the workforce development field
Over the past decade, with many Americans striving to build their skills to get jobs in a rapidly changing economy, the workforce development field has witnessed a significant increase in strategies that meet the needs of both job seekers and employers. A new book, Connecting People to Work: Workforce Intermediaries and Sector Strategies, documents results and lessons from such strategies, which promote partnerships to connect skilled workers to employment in industry sectors ranging from health care to construction.
Many communities are not well-connected to employers with good jobs, and those employers often miss the opportunities to connect to workers who have or could quickly acquire the skills they need. Sector strategies focus not only on the specific skills that employers need but the real-world challenges faced by low-income workers.
The book includes chapters by prominent nonprofit and philanthropic leaders, academics and researchers that describe how these sector strategies craft workforce programs within targeted regional economic sectors. This approach has emerged over some 30 years but has received new support and attention in the past decade. A key tenet of the strategy is to train and support workers while tailoring such programs to meet the hiring needs of employers in specific industrial sectors.
One chapter in the book highlights the Wisconsin Regional Training Partnership, which has two decades of experience preparing jobseekers for openings in construction, manufacturing and other fields — partnering with businesses and unions to customize training to meet employers' hiring needs. A 2010 evaluation found that program participants earned nearly 25 percent more than counterparts who did not take part in the program — an additional $6,255 — over a 24-month period.
The results in Wisconsin and beyond, which are chronicled in the book, make clear that such workforce strategies can play a role in creating viable opportunities for more Americans to gain the skills they need to achieve greater financial stability.
"Sector strategies are successfully developing new approaches to preparing people for jobs in today's economy and showing important results for workers and employers," said Maureen Conway, vice president of The Aspen Institute and coeditor of Connecting People to Work. "These strategies have been in the vanguard of reshaping workforce initiatives to be responsive to economic changes and tailored to address workers' challenges and industry's needs."
Connecting People to Work discusses the need for these workforce strategies at a time when many people are out of work or underemployed and face a labor market that is difficult to navigate. Too many workers today earn too little to make ends meet, and they often lack the time or resources to participate in local education programs — programs that may or may not help them find work. Many low-wage workers often need additional support as they go through training, an approach generally adopted by sector strategies.
The book features case studies of sector strategies in the health care, construction, manufacturing and restaurant industries, and highlights how policy and economic changes and new practices among education and training institutions are affecting workforce efforts. Also included are evaluation results and a review of major sector-financing strategies, including the National Fund for Workforce Solutions, which brings together local and national funders, employers and nonprofits.
The book is a follow-up volume to Workforce Intermediaries for the 21st Century, published a decade ago following a national convening on the subject sponsored by the American Assembly at Columbia University.
"The sectoral approach to workforce development continues to demonstrate promise and gain attention," said the book's coeditor, Robert P. Giloth, a vice president at the Annie E. Casey Foundation. "While sector strategies alone cannot solve the enormous issues of poverty and income inequality, they have proven they can be part of our response, and now is the time to build on their record of success."
To do just that, Connecting People to Work makes the case for:
the public sector to expand its support for these workforce strategies;
the philanthropic community to maintain and increase its investments;
the private sector to commit widely to the sector approach; and
the workforce field to embrace these training programs and support innovation and analysis.
This post is related to: