Report: Colleges Must Help Students Academically to Keep Financial Aid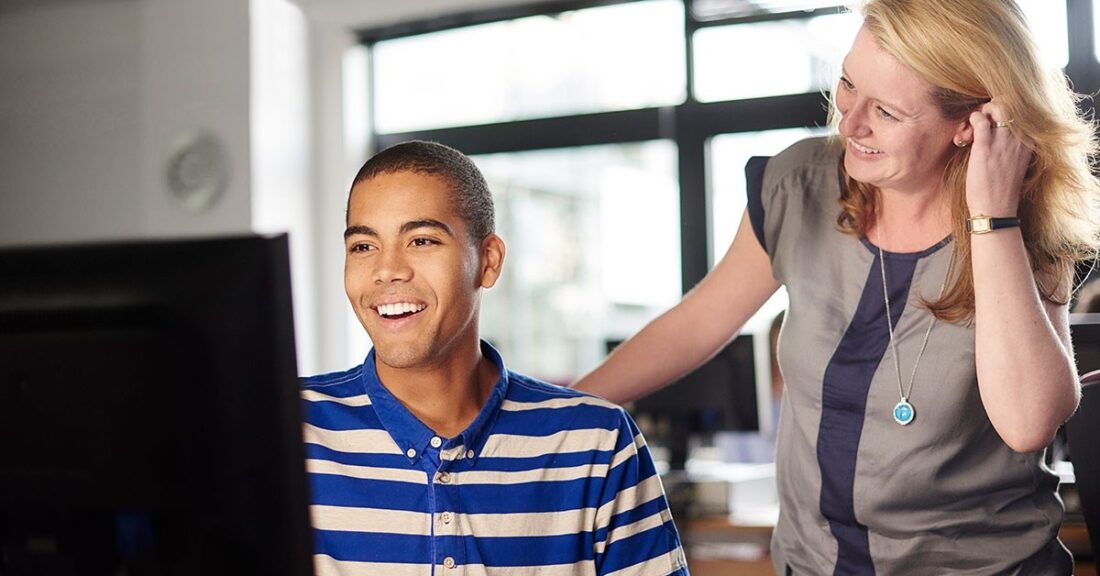 College students of color, students from low-income communities and students who experience foster care are more likely to lose federal financial aid for tuition and other school expenses — and not graduate — because of how schools apply rigorous national achievement standards tied to educational grants. This finding comes from a recent John Burton Advocates for Youth (JBAY) report, The Overlooked Obstacle: How Satisfactory Academic Progress Impedes Student Success and Equity, which outlines ways that schools can better equip and support students.
The standards — known as Satisfactory Academic Progress (SAP) requirements, which typically include GPA minimums and a course completion rate — are used to determine whether students receiving financial aid are doing well enough academically to keep their funding. The JBAY report, funded in part by the Annie E. Casey Foundation, found that over a third of all youth in foster care and 42% of Black youth in foster care did not meet SAP requirements during their first year at community college. Black, Native American and Hispanic students represented in the study were more than twice as likely not to meet SAP than white and Asian students.
"The pandemic has put a spotlight on how vulnerable postsecondary attainment can be, especially for young people of color who have experienced foster care," says Catherine Lester, an associate director with Casey's Family Well-Being Strategy Group. "That's why it is critical for us to make the case for — and then create — the conditions necessary for these young people to persist and succeed on their educational journey."
For many of these young people, financial aid is a critical key to college graduation. Students who do not meet SAP requirements and therefore lose their financial aid are more likely to drop out of college; and if they remain enrolled, they're often disqualified from future funding — further limiting their ability to stay in school and earn a degree. Among Pell Grant recipients included in the study who did not meet SAP requirements in the first two consecutive terms, 87% either disenrolled or lost their grant by their second year.
"The metrics … present a troubling narrative regarding students' ability to remain enrolled and maintain financial aid after the crucial first year in college. The differences across ethnic groups and between foster youth and non-foster youth also point to the disparate impact that SAP policies have on different student groups," the report states. "SAP policies serve to reinforce the institutional racism that has put these students at a disadvantage in the first place."
To support student success, JBAY urges colleges and universities to adopt policies and practices that:
provide ample warning to students at risk of losing financial aid;
use escalating GPA requirements that would allow students the flexibility of having lower GPAs during their first year but earn a higher cumulative GPA by the end of their program; and
create flexible appeals processes that take into consideration the realities of many of today's college students.
Federal and state leaders can be instrumental in addressing the systemic inequities embedded in the existing SAP requirements, the report finds.
JBAY recommends that federal leaders:
give students more time to meet SAP requirements before revoking financial aid; and
create more opportunities for students to regain aid.
Meanwhile, JBAY urges states to:
ensure that financial aid offices have adequate funding;
encourage schools to adopt more flexible SAP requirements; and
modify SAP standards for local financial aid programs that are not subject to federal standards, if they are able to do so; and
provide access to the Chafee Education and Training Voucher program for current and former foster youth.
This post is related to: