Report: Philanthropy Must Invest in Grassroots Movements in Atlanta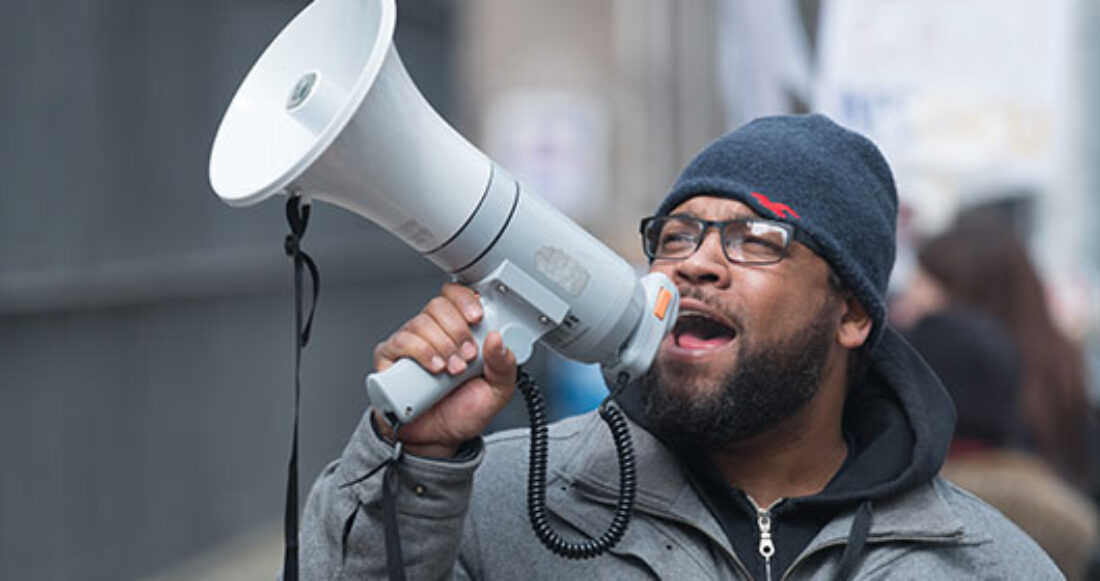 In Atlanta, grassroots organizations are partnering with resident leaders to address the city's persistent racial wealth gap and expand opportunities for its immigrant, black and LGBTQ communities. But philanthropy must do more to help ensure these organizations thrive, according to a new report from the National Committee for Responsive Philanthropy and Grantmakers for Southern Progress.
As the South Grows: Bearing Fruit is the fourth installment in a series that explores progressive change work in the South. It features interviews with six philanthropic leaders — including the Annie E. Casey Foundation's Janelle Williams, who addresses the importance of aiding resident-led policy change and advocacy efforts.
"While supporting direct service is important, we must also tackle advocacy because the policies that got us here will not change unless we invest in true, resident-led organizing," says Williams. Before making a grant, she adds, foundations must ask themselves: "How do we show up in a way that is respectful and helps residents to lead and to create the type of community and home that they want?"
In Atlanta, "grassroots coalitions that build the leadership and voice of marginalized communities need resources quickly," says the report, which goes on to call for foundations within the Metro Area and beyond to "commit long-term funding for the messy, forward-and-back work of community organizing."
From 2010 to 2014, the Atlanta metro region received $453 per person in foundation funding. This level of support is on par with the per-person foundation funding rate nationally and exceeds Georgia's funding rate.
However, only 2% of foundation funding went to power-building strategies, such as policy reform and community organizing, according to As the South Grows. The report also found that — in a city where people of color are a majority and entrenched poverty remains a challenge — just 20% of funding supported underserved populations.
To reverse such trends, the philanthropic community must assume the risks of supporting grassroots organizations over the long term, says the report, which articulates how to advance this work. Guidelines for foundations include:
Ensuring the information that is driving priorities and strategies is disaggregated by race, gender, income and sexual identity.
Understanding that it takes substantial work to organize marginalized communities and to invest in the evolution of policy and culture that is defined by them, rather than by the dominant political culture.
Offering general support grants and investing in building an organization's infrastructure.
Helping grassroots organizations grow their base and build formal and informal allies and coalitions — and undertake this work on their terms.
Identifying philanthropic partners and actively seeking to understand their history, context, power and priorities.
The report ends with a parting charge, challenging philanthropy "to support the people and communities trying to fulfill the hope of prosperity and inclusiveness that Atlanta has portrayed to the rest of the world."
Learn more about Casey's efforts to support resident leaders in Atlanta
This post is related to: