Results-Based Leadership Video: Resolving Differences Using the "Circle of Conflict"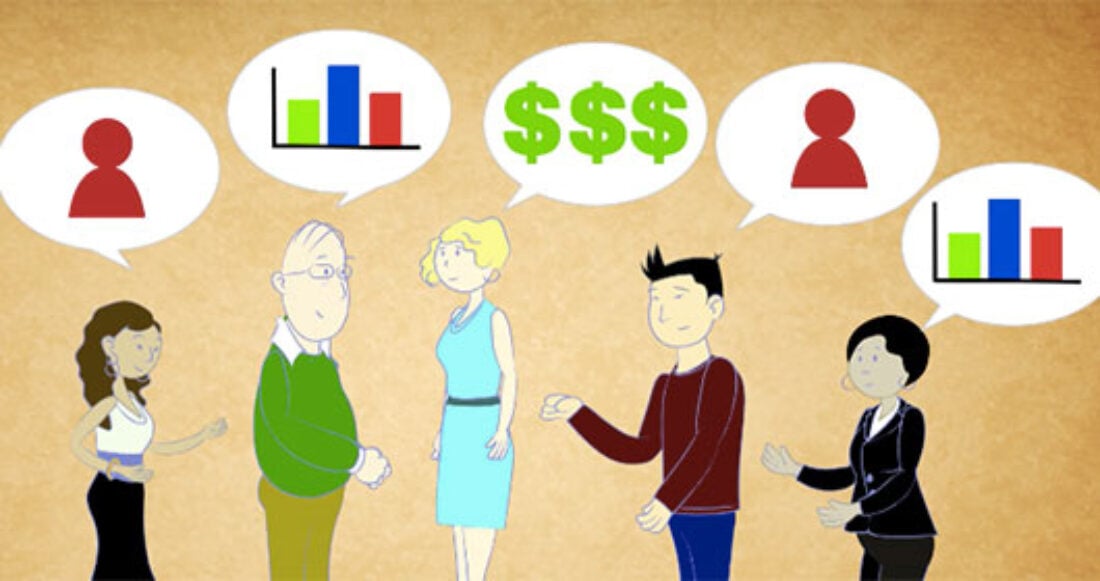 Recognizing and sorting out the types of conflicts that inevitably arise among social and public leaders will go a long way toward helping reach desired results for children and their families.
"When people work together, conflict can range from a very simple difference of opinion to a deep-rooted disagreement over what should be done, and when conflicts are left unspoken and unresolved, they become barriers to action and achieving results," Jolie Bain Pillsbury, a leadership development faculty member at the Annie E. Casey Foundation, says in a new video. The Circle of Conflict described in the video is a modified version of Christopher Moore's Circle of Conflict (see Moore, The Mediation Process: Practical Strategies for Resolving Conflict: 2nd edition, 1996, pgs. 60-61).
The video, part of the Foundation's series of video tools for results-based leadership development, lays out common conflicts on a circle graph: data conflicts, relationship conflicts, language conflicts, values conflicts, interest conflicts and structural conflicts. Being able to identify and discuss the types of conflict that are occurring will allow partners to better determine how to resolve them so productive work can continue to happen.
Data conflicts involve differences in ways of collecting data, interpreting it and evaluating its relevance. To resolve data conflicts, discuss data challenges, identifying differences in definitions, interpretations and uses of data. Then, encourage use of the best available data and work together to develop better data.
You can see relationship conflicts play out when people choose where to sit to avoid someone, during awkward silences when someone is speaking or when tension arises over issues unrelated to the topic at hand. Address the conflict in a neutral setting, Pillsbury says, adding: "As mutual understanding develops, move to address the pain in the relationship through amends, acceptance or forgiveness." Doing so will help redefine the relationship and build trust.
Language conflicts arise when definitions and terms remain unclear, so the same words seem to mean different things to different people. To break through, identify language differences, focus on the underlying meaning of words and agree on what the words will mean as you build a common language.
Values conflicts often stem from different beliefs or ideas about what is important – typically rooted in cultural experiences, political positions, religious affiliations or ideological perspectives. Such differences surface when people leave the room without good reason, when strong disagreements flare up about what's right or wrong and when certain topics are consistently avoided. To get past values conflicts, identify them and agree to patiently listen to one another, withholding judgment. Discuss what experiences shaped values, accept differences with others' values and work on areas where you're compatible.
Interest conflicts grow out of people's need to defend a position because they can't explain their own interests or don't appreciate others' interests. "You can negotiate interest conflicts by separating the people from the problem, focusing on the interests being expressed and looking for multiple ways to address those interests and then pausing and deciding which of the options will best create a win-win solution," Pillsbury advises.
Structural conflicts typically emerge over the way things are set up and ambiguity about roles ––for example, concerns that resource limitations will reduce your department's share. Clarify your role and acknowledge limits to your authority, recognizing some things lie beyond your control.
For all these conflicts, it is important to name the conflicts that a group may be having and work to address them in an intentional way. "Using the Circle of Conflict gives you a language for describing what's happening and a way to do something about it," says Pillsbury.
This post is related to: