Rethinking Assessment Tools to Better Support Teens in Foster Care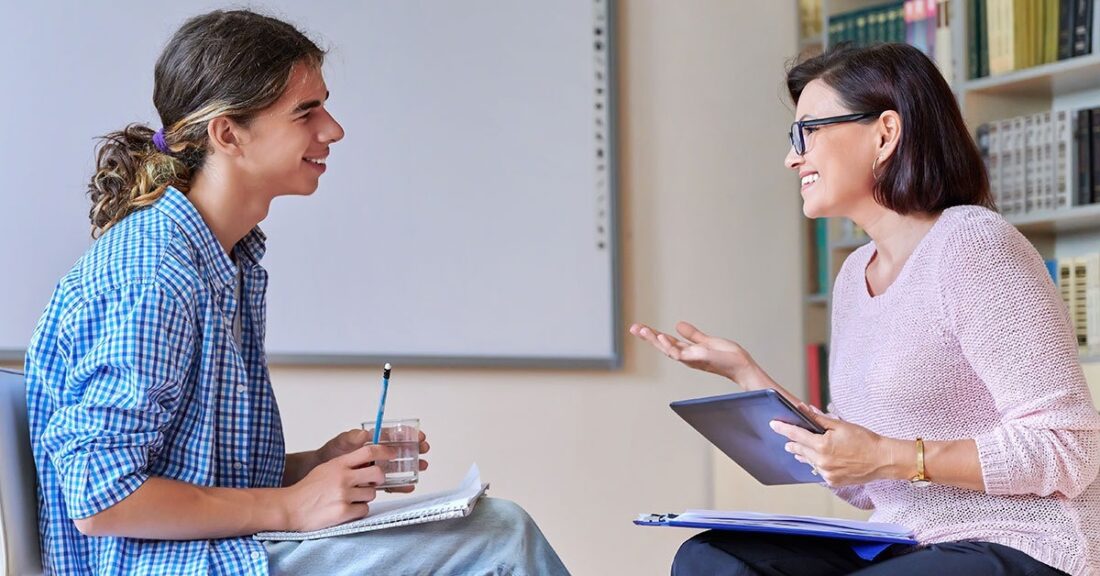 Kai Cot­ton, age 25, works as the lead youth nav­i­ga­tor at A Place for Me host­ed by YWCA Greater Cleve­land. Her days are devot­ed to pre­vent­ing home­less­ness among young peo­ple, includ­ing those who have aged out of fos­ter care in Ohio's Cuya­hoga County.
It's a cause she feels pas­sion­ate­ly about — and one that's deeply personal.
Jim Casey Young Fel­low Advo­cates for Teens in Care
Just two years after aging out of fos­ter care at age 18, Cot­ton found her­self couch surf­ing and unpre­pared for adult life. She need­ed help.
Through her par­tic­i­pa­tion in the Annie E. Casey Foundation's Jim Casey Youth Oppor­tu­ni­ties Ini­tia­tive® and its Advanced Youth Lead­er­ship Insti­tute, the Cleve­land native gained skills, found her foot­ing — and her voice — and launched Project Tran­si­tion. The ini­tia­tive, as described by Cot­ton, aims to ​"embed intense tran­si­tion­al sup­ports and inde­pen­dent liv­ing skills into the eman­ci­pa­tion of fos­ter care."
The Sta­tus Quo: An Ear­ly, Incom­plete Picture
Decid­ing which sup­ports and life skills teens need, how­ev­er, can be a challenge.
Case­work­ers, includ­ing those in Cuya­hoga County's Divi­sion of Chil­dren and Fam­i­ly Ser­vices, typ­i­cal­ly assess young peo­ple on adult top­ics like job hunt­ing, bank­ing and health care. This assess­ment usu­al­ly takes place just once — when an indi­vid­ual turns 14.
More infor­ma­tion — and more cur­rent infor­ma­tion — is crit­i­cal, says Cot­ton, if we want to aid old­er or for­mer fos­ter care youth in suc­cess­ful­ly and smooth­ly tran­si­tion­ing to adulthood.
"What young peo­ple know at 14 isn't what they know or need to know at 16 or at 18 or even old­er," explains Cot­ton. ​"I'm advo­cat­ing for an assess­ment that can be done at 14, 16, 18 — and for talk­ing about their devel­op­ment and their needs — to paint a more accu­rate pic­ture of where they are."
A Bet­ter Option: Casey Life Skills Assessment
Thank­ful­ly, such a tool already exists. The Casey Life Skills assess­ment, pro­duced by Casey Fam­i­ly Pro­grams, is specif­i­cal­ly designed for youth ages 14 to 21. ​"I think it is a bet­ter gauge of what is hap­pen­ing in young people's lives because it's an assess­ment you do over a peri­od of time," says Cotton.
This tool can aid case­work­ers in:
Iden­ti­fy­ing skill gaps ear­ly, while there is still time to adjust a young person's learn­ing plans.
Ensur­ing that indi­vid­ual learn­ing plans remain rel­e­vant as young peo­ple grow — and as the pan­dem­ic, tech­nol­o­gy, and the econ­o­my change the fields of work, bank­ing, edu­ca­tion and health care.
Under­stand­ing the chang­ing strengths, strug­gles and goals of young people.
While an assess­ment at age 14 is valu­able, ​"the old stan­dard is out­dat­ed" by the time youth are ready to tran­si­tion out of care, Cot­ton says. In some states, the thresh­old for aging out of fos­ter care is age 18. In oth­er states, it's even lat­er — age 21.
The Casey Life Skills assess­ment can help for­mu­late ​"a roadmap for what the young per­son and their sup­ports can work on next to ensure they are pre­pared when they tran­si­tion out of care," says Christie Sozio, the asso­ciate direc­tor of A Place for Me, which is one of 17 Jim Casey Youth Oppor­tu­ni­ties Ini­tia­tive sites nationwide.
Sozio served as Cotton's project coach in the Advanced Youth Lead­er­ship Insti­tute. In this role, she found her­self prais­ing anoth­er impor­tant tool: first­hand expe­ri­ence. ​"We want to get to where it's not rad­i­cal to think that young peo­ple are experts in their own lives," she says.