Scholars Named to Program Promoting Diversity in the Evaluation Field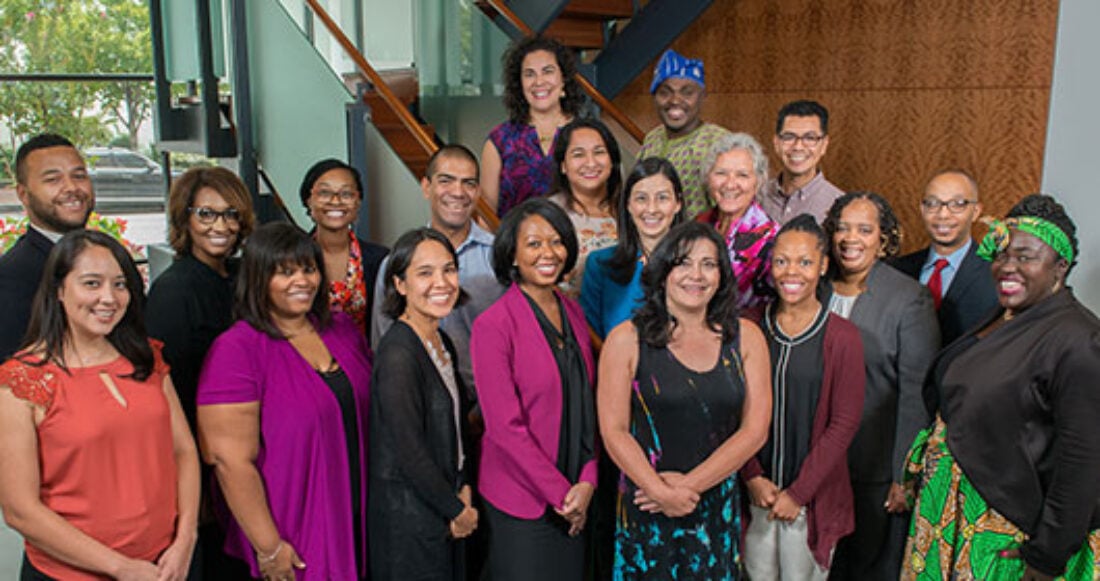 The Casey Foundation has welcomed 20 new scholars into Leaders in Equitable Evaluation and Diversity (LEEAD), which is part of an effort to increase the ranks of underrepresented researchers of color in leadership positions in the evaluation field.
This is the second cohort of LEEAD, a nine-month program launched in 2016 with 15 mid-career scholars from diverse backgrounds and research disciplines. This year's class also includes highly accomplished postdoctoral researchers from such fields as public health, education, social work, psychology, political science and organizational leadership.
LEEAD, part of the Foundation's Expanding the Bench® initiative, aims to build a pipeline of diverse researchers to pursue careers in evaluation that will improve outcomes for vulnerable children, families and communities. Casey believes that increasing diversity in the research and evaluation field improves the knowledge base, makes for better science and helps expand the number of leaders from underrepresented communities who are committed to culturally responsive and equitable evaluation.
Ndidi Amutah, for example, is a visiting research scientist at the Center for Interdisciplinary Research on AIDS at Yale University who focuses on HIV/AIDS prevention and treatment, health disparities and sexual and reproductive health. She hopes to put her LEEAD experience to use in evaluating the knowledge, attitudes and behavioral changes of women involved in her program and in providing services to nonprofit organizations that focus on communities of color.
Noe Ruben Chavez is a postdoctoral research fellow at the City of Hope Comprehensive Cancer Center in Los Angeles County. He wants to become a "go-to leader" in evaluating interventions to help underrepresented students pursue science and health care careers, empower Latino parents to influence local health policy and develop culturally responsive training for healthcare providers.
LEEAD provides each scholar:
A semester of rigorous online evaluation coursework;
A mentor with compatible interests who is an established expert in evaluation; and
A residency with an esteemed research organization, think tank, foundation or private firm.
Scholars also participate in two in-person gatherings with mentors and other evaluation professionals, with the first taking place Sept. 21 and 22 at the Foundation's Baltimore headquarters. The convening covered topics such as making evaluations more culturally responsive, navigating role conflict and contracts and budgeting.
Last year, eight influential evaluation organizations hosted one or more LEEAD scholars, including American Institutes for Research, Child Trends, Harder & Company, Mathematica, ORS Impact, RAND Corporation, the University of Memphis and the Urban Institute. Rather than being solely Casey-driven, "we have benefited from relationships and partnerships with a number of entities in the evaluation field," notes Kantahyanee Murray, a senior research associate with the Foundation, who directs the Exapanding the Bench initiative.
In an evaluation of the first cohort, scholars reported building valuable relationships with their mentors and having the opportunity to apply their knowledge in a real world and culturally responsive setting through their residencies.
"LEEAD has been transformational for me," says Mindelyn Anderson, an alumni liaison for the first LEEAD cohort who is now program director of an online master's of science program in measurement and evaluation at American University.
This post is related to: