The American Family — For the Most Part — Still Has Two Parents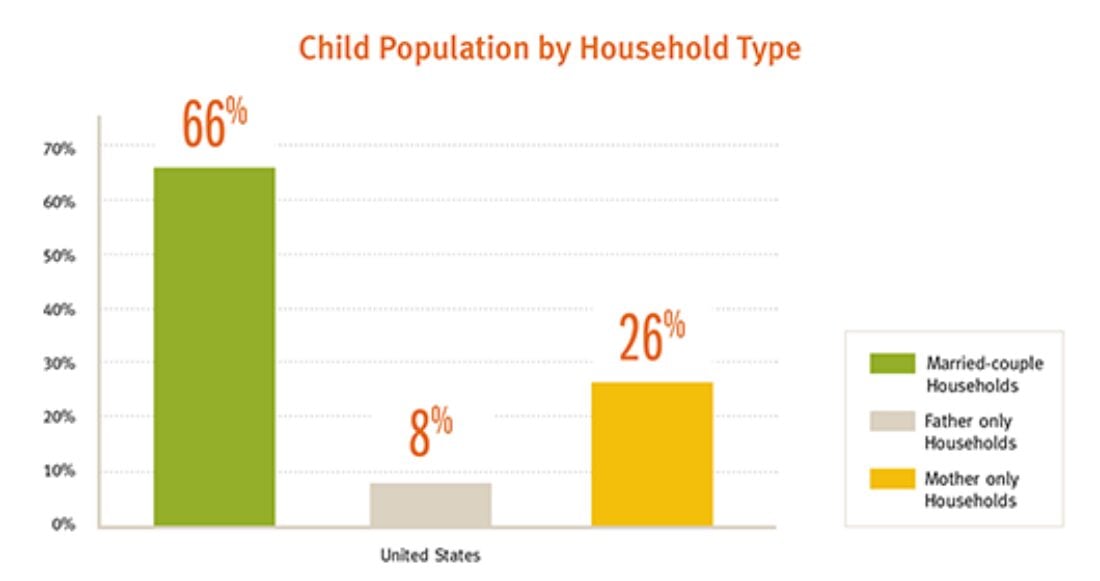 The majority of children in America — two out of every three kids — live in married-couple households, according to the KIDS COUNT Data Center. The nation's remaining 25 million children live in single-parent families, with three out of every four of these kids growing up in mother-only households.
At the state level, Utah has the highest incidence of children living in married-couple households, (81%) and Mississippi has the lowest (54%).
Paying attention to parental presence at the household level is important, since single parents generally have fewer resources to put toward their family compared to their married-couple counterparts. Supports like child care assistance; family leave and paid time off are vital and can help single parents care for themselves and their children in basic ways.
Visit the KIDS COUNT Data Center for more Family and Community data at the state and national level.
Child population by household type
Children in single-parent families
Children living with cohabiting domestic partners
Children in the care of grandparents
Child population by nativity