The Foundation Awards Over $850,000 in Grants to Summer Programs for Baltimore Kids and Youth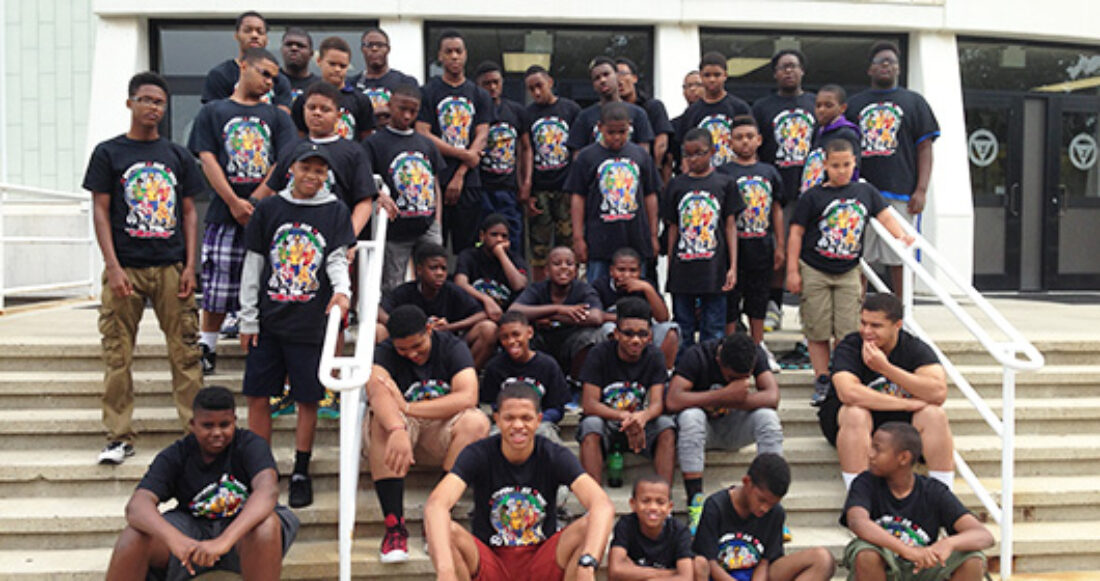 The Annie E. Casey Foundation has awarded grants to 43 local nonprofits through its Baltimore Direct Services Grants (BDSG) program, amounting to a combined $860,000 that will support summer activities and programs for hundreds of Baltimore City's young people.
The Foundation's awards are among a total of $3 million in grants from several of the city's charitable organizations, all geared toward funding high-quality summer programs that serve city youth in low-income families. Besides the Casey Foundation, the nine other members of the Baltimore Summer Funding Collaborative are the Abell Foundation, The Associated: Jewish Community Federation of Baltimore, Clayton Baker Trust, Family League of Baltimore, France-Merrick Foundation, The Harry and Jeanette Weinberg Foundation, Joseph and Harvey Meyerhoff Family Charitable Funds, Lockhart Vaughan Foundation and The Morton K. and Jane Blaustein Foundation.
While each funder has specific criteria, all 10 share the same goal of ensuring city youth can access educational activities that allow them to continue learning and growing during the summer months. Unlike their peers from higher-income families, youth in low-income families often lack access to activities — whether through camps, libraries, or even museums — that keep their minds engaged over the summer, resulting in the potential loss of one to three months of knowledge and skills gained during the previous school year.
"These summer programs will make a difference in young people's lives now and into their futures," said Sophie Dagenais, director of the Casey Foundation's Baltimore Civic Site. "They allow our city's children and teens to continue growing, learning skills and having experiences that will serve them as adults."
The 2016 grants will give youth opportunities to get practical work experience, participate in academic and cultural enrichment and develop life and leadership skills. Many of the programs address such areas as literacy; science, technology, engineering and math; youth employment; college and career readiness; and enrichment such as sports and the arts.
The Foundation's BDSG program began in 1995 and has supported a wide range of innovative ideas and practices for children and families throughout the city.
The 2016 BDSG recipients:
Access Art ($20,000)
Afrikan Youth Alchemy ($25,000)
Alternative Directions Inc. ($20,000)
Art with a Heart ($14,000)
Baltimore Curriculum Project ($25,000)
Baltimore SquashWise ($20,000)
Baltimore Urban Debate League ($10,000)
Baltimore Urban Leadership Foundation (The Door) ($25,000)
Banner Neighborhoods Community Corporation ($12,800)
Beat the Streets – Baltimore ($20,000)
Baltimore Youth Kinetic Energy Collective ($15,000)
Camp Farthest Out ($25,000)
CUPs Coffeehouse ($25,000)
Digital Harbor Foundation ($25,000)
Druid Heights Community Development Corporation ($10,900)
Full Gospel Fellowship Church of Deliverance ($25,000)
Greater Baltimore Urban League ($21,482)
Holistic Life Foundation ($20,000)
Hope House ($20,000)
Imagine Project Inc. ($15,000)
Junior Achievement of Central Maryland ($20,000)
Leaders of a Beautiful Struggle ($25,000)
Maryland New Directions ($25,000)
Mentoring Male Teens in the Hood ($24,969)
Middle Grades Partnership ($25,000)
Mindful Mentors Inc. ($19,500)
New Lens ($20,000)
Next One Up Foundation ($19,250)
POP (Play on Purpose) Inc. ($25,000)
Reconstruct & Rebuild ($25,000)
Renaissance Academy High School ($10,400)
Soccer Without Borders Baltimore ($19,700)
St. Francis Neighborhood Center ($20,000)
Stand for Youth ($25,000)
The Inner Harbor Project ($25,000)
The Marching Elite Foundation ($20,000)
Thread ($25,000)
Women in Transition ($25,000)
Writers in Baltimore Schools ($22,000)
Youth As Resources ($25,000)
Youth Empowered Society ($20,000)
This post is related to: