Training for Grassroots Organizations Wanting To Offer Alternatives to Incarceration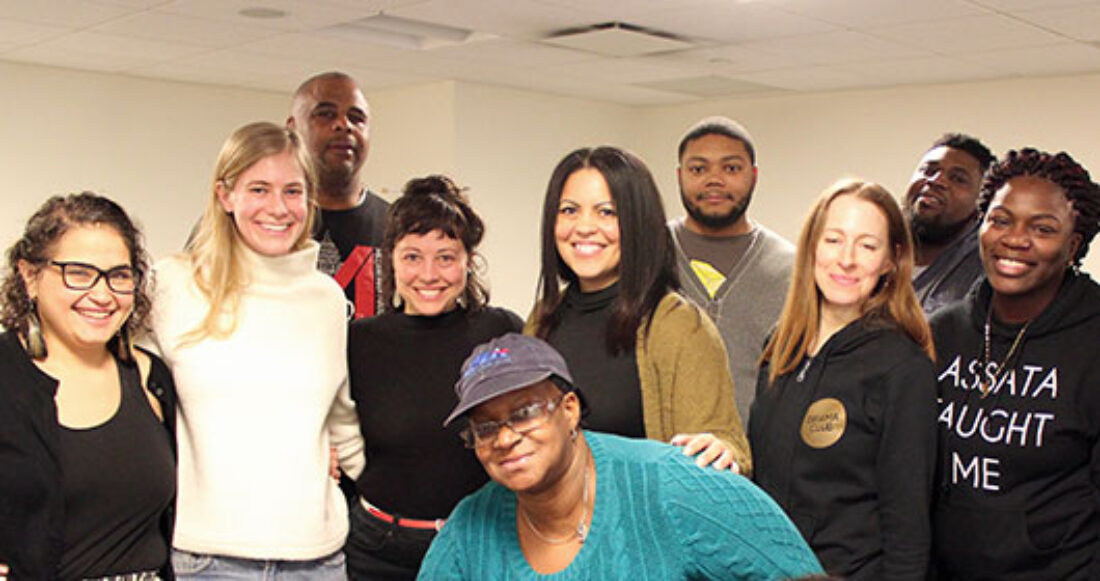 Community Connections for Youth started its Alternatives to Incarceration Training Institute in 2010 to meet a growing need for community-based organizations that are viable and effective alternatives to confinement. The institute has since worked with 150 organizations, offering trainings two to four times per year to help steer resources into communities by building the capacity of grassroots organizations.
Most institute participants come from small, community-led organizations, like Arthur and Gabby Soriano of Youth Empowerment in San Diego. When they attended the institute in 2015, Youth Empowerment was an all-volunteer organization that helped youth and nurtured family and community connections through weekly barbecues and picnics at a local park. The Sorianos shared an interest in helping youth and had experience working with young people in the justice system, but they needed help developing their organization into a credible alternative to confinement.
The Rev. Rubén Austria, executive director of Community Connections for Youth, says these traits are common to institute participants: "These organizations share a vision that if more and more community organizations come together to help youth, there could be no need for prisons." Austria says organizations participating in the institute are often led by "credible messengers" like Soriano — people of color with lived experience in the justice system who are skilled at developing trusting relationships with youth because of their similar challenges.
The three-day training institute covers areas where participants may not be as skilled:
the juvenile justice system landscape, including how to identify ideal exit points, what makes successful alternatives to confinement and where alternatives can best plug into the system;
the dynamics of partnership, including how to partner without becoming an extension of the system, how to advocate for youth in court and how to make the case for diversion; and
program planning and capacity, including how to identify resources, price services, negotiate and prevent bringing young people deeper into the system than they need to go.
Participants receive a toolkit that includes template responses to proposal requests, sample memoranda of understanding and sample contracts.
Soriano says the institute helped Youth Empowerment effectively deliver its message and establish relationships with judges. "We started with nothing. The institute helped inspire and motivate us. It brought credibility to what we were doing." Since the training, Youth Empowerment has become an independent nonprofit; has a variety of funding streams; receives regular referrals from juvenile court and probation; and participates in monthly stakeholder meetings with the probation department. Soriano also has launched a new organization, in partnership with another credible messenger from his neighborhood, which also receives referrals from juvenile probation.
Nate Balis, director of the Casey Foundation's Juvenile Justice Strategy Group, says the Alternatives to Incarceration Training Institute fills a gap. "As more jurisdictions close youth facilities, we need to increase justice systems' support of the organizations that serve young people in their home communities. Strong local organizations can connect youth with positive role models and opportunities to explore their interests and develop their talents."
This post is related to: