Training for Grassroots Organizations Wanting To Offer Alternatives to Incarceration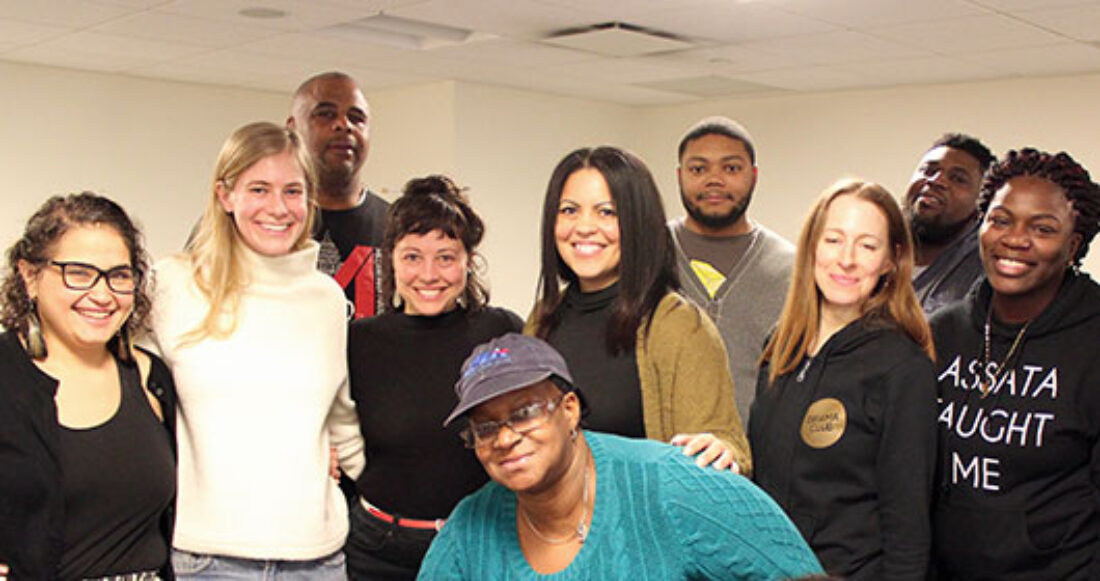 Com­mu­ni­ty Con­nec­tions for Youth start­ed its Alter­na­tives to Incar­cer­a­tion Train­ing Insti­tute in 2010 to meet a grow­ing need for com­mu­ni­ty-based orga­ni­za­tions that are viable and effec­tive alter­na­tives to con­fine­ment. The insti­tute has since worked with 150 orga­ni­za­tions, offer­ing train­ings two to four times per year to help steer resources into com­mu­ni­ties by build­ing the capac­i­ty of grass­roots organizations.
Most insti­tute par­tic­i­pants come from small, com­mu­ni­ty-led orga­ni­za­tions, like Arthur and Gab­by Sori­ano of Youth Empow­er­ment in San Diego. When they attend­ed the insti­tute in 2015, Youth Empow­er­ment was an all-vol­un­teer orga­ni­za­tion that helped youth and nur­tured fam­i­ly and com­mu­ni­ty con­nec­tions through week­ly bar­be­cues and pic­nics at a local park. The Sori­anos shared an inter­est in help­ing youth and had expe­ri­ence work­ing with young peo­ple in the jus­tice sys­tem, but they need­ed help devel­op­ing their orga­ni­za­tion into a cred­i­ble alter­na­tive to confinement.
The Rev. Rubén Aus­tria, exec­u­tive direc­tor of Com­mu­ni­ty Con­nec­tions for Youth, says these traits are com­mon to insti­tute par­tic­i­pants: ​"These orga­ni­za­tions share a vision that if more and more com­mu­ni­ty orga­ni­za­tions come togeth­er to help youth, there could be no need for pris­ons." Aus­tria says orga­ni­za­tions par­tic­i­pat­ing in the insti­tute are often led by ​"cred­i­ble mes­sen­gers" like Sori­ano — peo­ple of col­or with lived expe­ri­ence in the jus­tice sys­tem who are skilled at devel­op­ing trust­ing rela­tion­ships with youth because of their sim­i­lar challenges.
The three-day train­ing insti­tute cov­ers areas where par­tic­i­pants may not be as skilled:
the juve­nile jus­tice sys­tem land­scape, includ­ing how to iden­ti­fy ide­al exit points, what makes suc­cess­ful alter­na­tives to con­fine­ment and where alter­na­tives can best plug into the system;
the dynam­ics of part­ner­ship, includ­ing how to part­ner with­out becom­ing an exten­sion of the sys­tem, how to advo­cate for youth in court and how to make the case for diver­sion; and
pro­gram plan­ning and capac­i­ty, includ­ing how to iden­ti­fy resources, price ser­vices, nego­ti­ate and pre­vent bring­ing young peo­ple deep­er into the sys­tem than they need to go.
Par­tic­i­pants receive a toolk­it that includes tem­plate respons­es to pro­pos­al requests, sam­ple mem­o­ran­da of under­stand­ing and sam­ple contracts.
Sori­ano says the insti­tute helped Youth Empow­er­ment effec­tive­ly deliv­er its mes­sage and estab­lish rela­tion­ships with judges. ​"We start­ed with noth­ing. The insti­tute helped inspire and moti­vate us. It brought cred­i­bil­i­ty to what we were doing." Since the train­ing, Youth Empow­er­ment has become an inde­pen­dent non­prof­it; has a vari­ety of fund­ing streams; receives reg­u­lar refer­rals from juve­nile court and pro­ba­tion; and par­tic­i­pates in month­ly stake­hold­er meet­ings with the pro­ba­tion depart­ment. Sori­ano also has launched a new orga­ni­za­tion, in part­ner­ship with anoth­er cred­i­ble mes­sen­ger from his neigh­bor­hood, which also receives refer­rals from juve­nile probation.
Nate Balis, direc­tor of the Casey Foundation's Juve­nile Jus­tice Strat­e­gy Group, says the Alter­na­tives to Incar­cer­a­tion Train­ing Insti­tute fills a gap. ​"As more juris­dic­tions close youth facil­i­ties, we need to increase jus­tice sys­tems' sup­port of the orga­ni­za­tions that serve young peo­ple in their home com­mu­ni­ties. Strong local orga­ni­za­tions can con­nect youth with pos­i­tive role mod­els and oppor­tu­ni­ties to explore their inter­ests and devel­op their talents."
This post is related to: